OneUnited Bank: 'Authentically And Unapologetically Black'
13:29
Play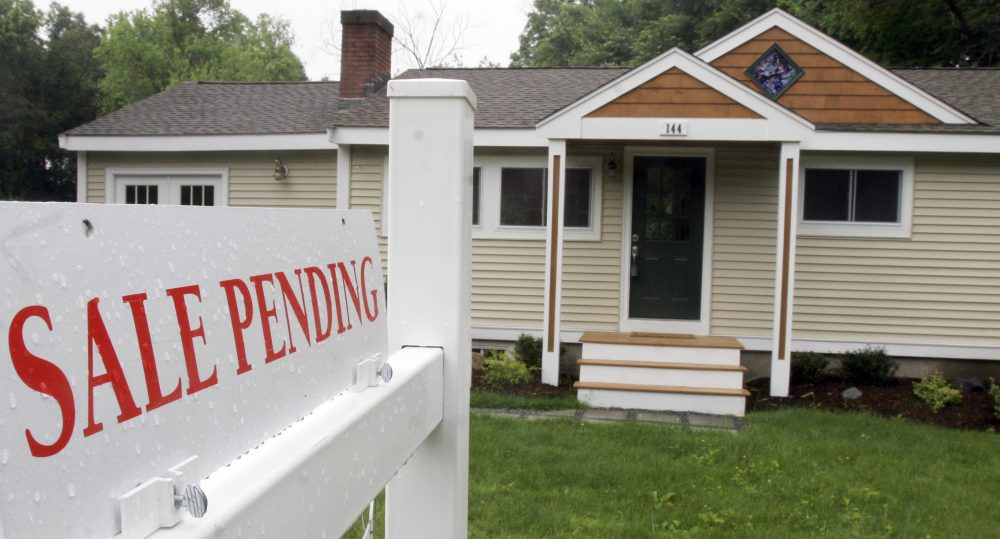 This article is more than 2 years old.
According to a recent study from UMass Boston, 18 percent of black mortgage applicants were denied loans in Massachusetts. That's compared to 5 percent of white applicants.
OneUnited Bank is an African American-owned financial institution trying to address that discrepancy. It's a Boston-based bank, with branches in Miami and Los Angeles, and headquarters on Franklin Street in Boston's Financial District.
In 2016, the bank partnered with rapper and activist Killer Mike to promote minority banking there, which used the hashtag #BankBlack. Killer Mike spoke to a crowd about the importance of using financial independence as a political tool.
"You don't work for politicians because you don't organize your money," he said. "You don't organize your money so you don't have no lobby groups ... And I'm saying to you right now, the first step to organizing your money as a collective is organizing your money on your own."
Guest
Teri Williams, president and chief operating officer of OneUnited Bank, which tweets @oneunited.
Interview Highlights
On the differences between black and white home ownership in Boston
"The discrepancies are large. If you look at the percentages of black folks here in Boston that own their home in comparison to the white population, there is a significant gap. If you look at the wealth between black and white Bostonians, you're looking at an average net asset of $700 for black people in Boston compared to $256,000 for white Bostonians. That comes from a Federal Reserve study called 'The Color of Wealth in Boston.' There is a huge gap and the reason for the gap is homeownership - and the equity that people have been able to build up in their homes."
On some of the reasons for the discrepancy between white and black home ownership
"Part of [the problem] is eligibility. Part of it is just the income difference and need. Boston is a community that has high home values, [or] prices. Having the down payment and being able to afford the home is definitely a factor. There are great programs today that your listeners need to be aware of - [One United] just became a lender for the ONE Mortgage Program that is offered here in Boston for first time homebuyers. We are partnering with Massachusetts Affordable Housing Alliance to offer that program, and we also work with the Boston Home Center."
"...The other part of [the problem] is that racism still exists. There are differences in approval rates for blacks versus white borrowers that have similar characteristics... The data shows differences. There's a need for more data to explain those differences. Part of [the problem] is a difference [because of] racism, part of it also credit. What we find at One United Bank is that, a lot of times, borrowers are declined because of bad credit. And that there is a need for the African American community...to focus on rebuilding credit."
On how racism plays into home ownership
"Anecdotally, what we see is if someone is on the margin - so a situation where they may have just enough of a down payment or they have the minimum credit score...There needs to be an exception that needs to be made. In those instances, if you are African American, you are more likely to get declined. So that's really where the difference is...that there is a difference when a judgement is made."
On the benefits of the Bank Black movement
"[The Bank Black movement has] really gotten our community to understand that banking is for them. There is a sense that…'their ice is colder,'a phrase in the black community, which means that if you are black, that somehow you are less than... There is this sense, in general, that if you are in business or a customer that you are somehow less than."
"But, what this Bank Black movement has done and this Buy Black movement has done…it has said 'wait a minute.' The black community spends $1.2 trillion a year - those are statistics from Nielsen. How do we take that $1.2 trillion and channel that to build wealth in our communities? How do we focus on banking black, buying black, using our collective economic spending power to buy the block?"
This segment aired on July 12, 2017.