B Line Closes As Comm. Ave. Bridge Project Begins
08:23
Play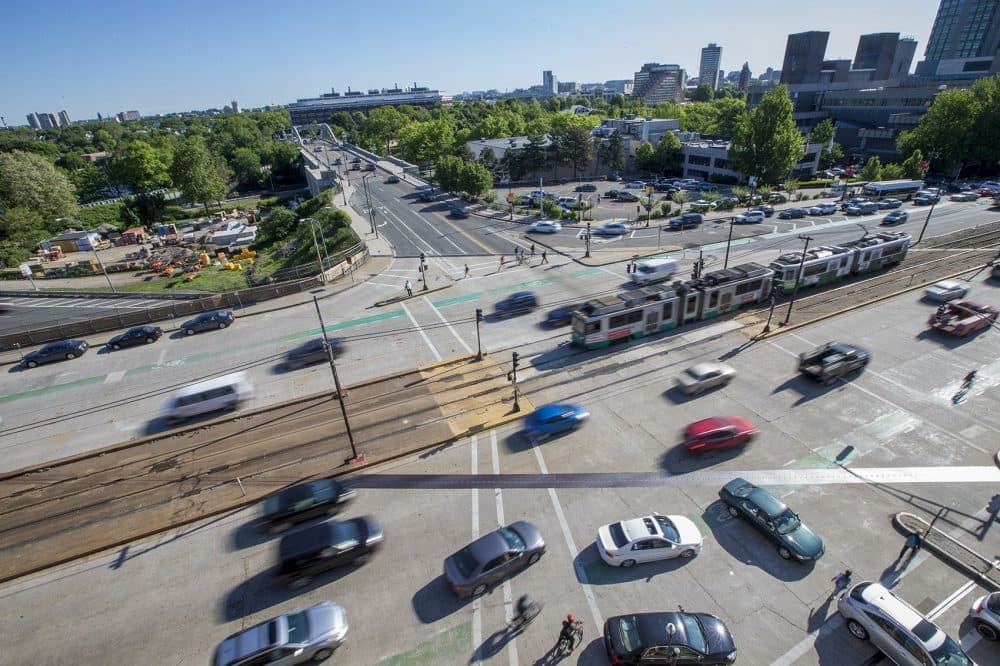 This article is more than 2 years old.
Construction has begun on the Commonwealth Avenue Bridge Project. The project aims to replace the bridge, built in 1965, in two relatively short construction periods.
Typically, bridge replacement of this kind would take four to five years. MassDOT hopes to successfully remove and replace the bridge in two major phases, using Accelerated Bridge Construction techniques.
The first major construction phase begins today and is expected to continue until Aug.14. Portions of Commonwealth Avenue will be closed to motor vehicles and the MBTA's B branch of the Green Line will be providing shuttle buses between Babcock Street and Blandford Street stations.
A schedule of the construction can be seen here:
An animation of the project can be seen here:
Guest
Jonathan Gulliver, acting Massachusetts highway administrator, which tweets @massdot.
This segment aired on July 27, 2017.