The Troubled History Of America's Fraternities
29:01
Play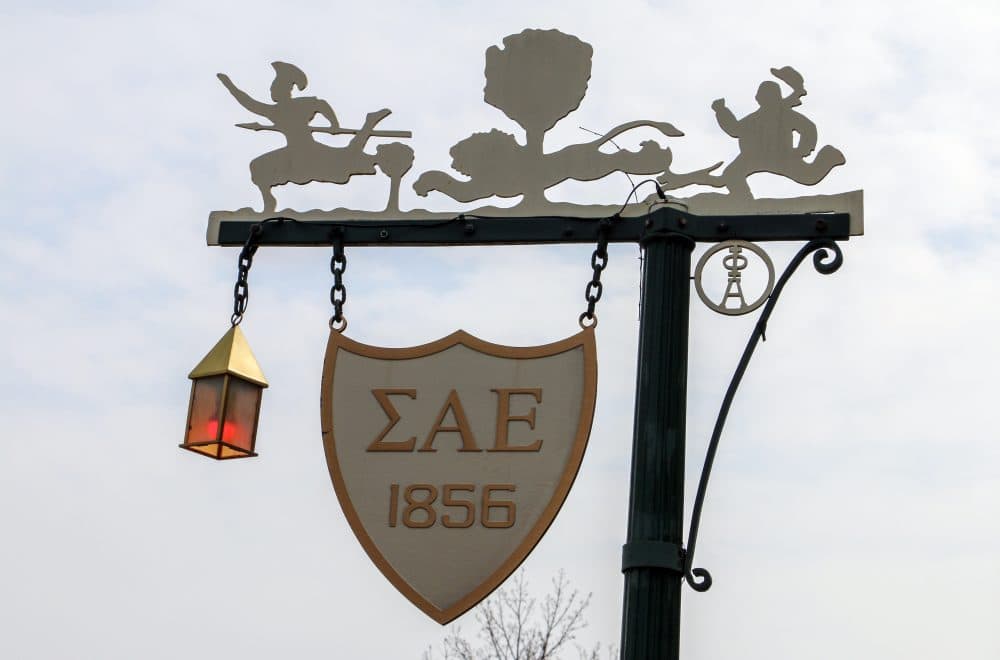 This article is more than 3 years old.
The creed of the fraternity Sigma Alpha Epsilon dictates that an SAE man is one whose "conduct proceeds from goodwill and an acute sense of propriety" and "who thinks of the rights and feelings of others, rather than his own."
But after 10 alcohol-related deaths, SAE was named the "deadliest fraternity in America" by Bloomberg News in 2013. Two years later, in 2015, SAE brothers at the University of Oklahoma were caught on a cellphone singing an awful, racist song.
SAE is not the only fraternity with problems in regards to drinking, racism and sexual assault. These issues is widespread and deeply embedded in the history of Greek life.
Guest
John Hechinger, senior editor at Bloomberg News and author of "True Gentleman: The Broken Pledge of America's Fraternities." He will be speaking at the Boston University Barnes and Noble on Wednesday, October 11 at 6:30 p.m.
This segment aired on October 11, 2017.