CommonHealth: National IV Fluid Shortage Causes Mass. Hospitals To Rethink Care
Play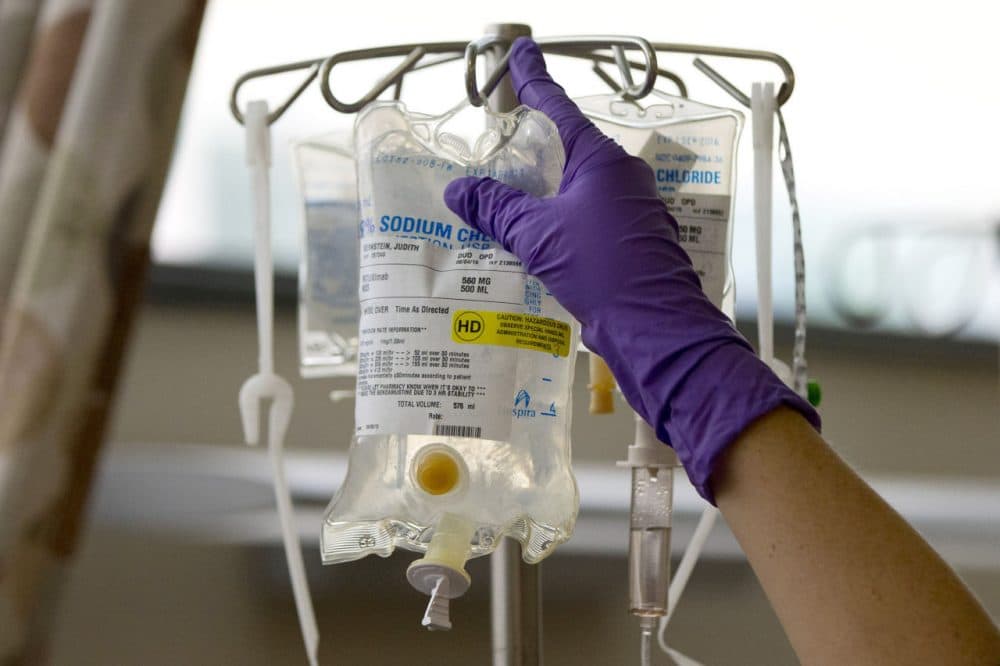 This article is more than 5 years old.
Due to a national IV fluid shortage, hospitals like Massachusetts General must create alternative strategies for delivering medications and fluids to patients.
The shortage is linked to the damage sustained in Puerto Rico after Hurricane Maria, and other troubles within the medical supply industry.
Guest
Carey Goldberg, host of WBUR's CommonHealth blog, which tweets @commonhealth.
This segment aired on December 18, 2017.