New Studies Explore How Parents Use Marijuana
Play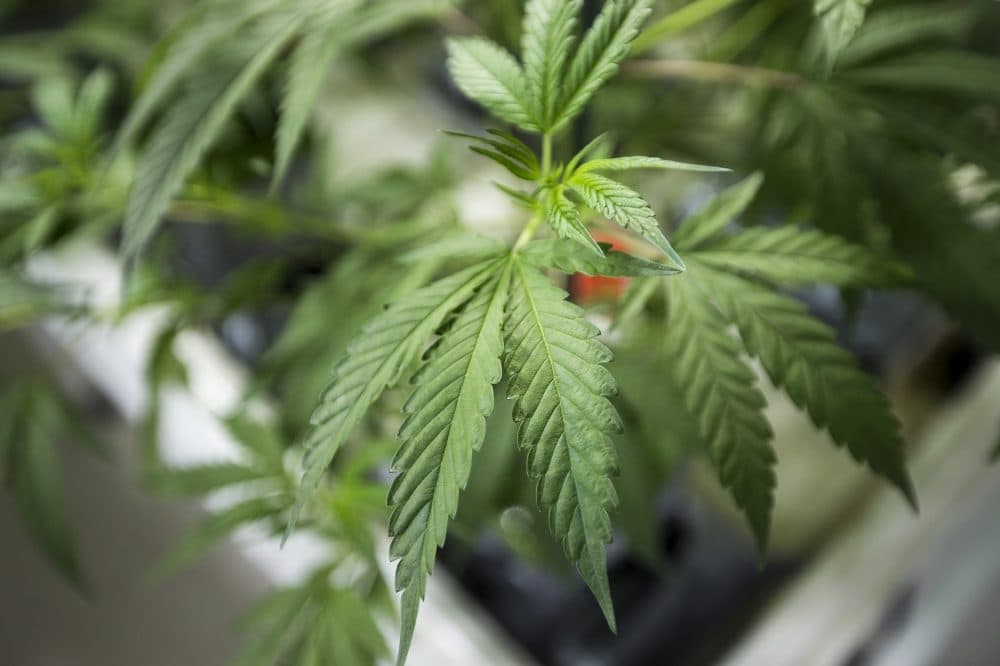 This article is more than 4 years old.
In our weekly CommonHealth segment we discuss recent studies that explore how parents use marijuana, including data on how many parents are using cannabis products at home, and how a majority of dispensaries in Colorado are advising pregnant women to use cannabis to help with nausea.
Guest
Carey Goldberg, editor of WBUR's CommonHealth, which tweets @commonhealth.
Interview Highlights
On Cannabis Use at Home
From the journal Pediatrics, over the course of roughly the last dozen years in the United States, parents with children in the home are smoking fewer cigarettes. The percentage went from 28 percent down to 20 percent. Meanwhile, cannabis use by parents with children at home went up from 5 percent to 7 percent.
Colorado Study Finds Dispensaries Recommend Pregnant Women Use Cannabis
Using a "mystery caller" method, researchers called 400 dispensaries pretending to be a pregnant woman with bad morning sickness. They found that nearly 70 percent of the dispensaries recommended cannabis products to treat the nausea of early pregnancy. This is despite recommendations by the American College of Obstetricians and Gynecologists against cannabis use during pregnancy.
The paper includes some of the responses that employees from dispensaries gave the researchers, including:
"Edibles would not hurt the child. They would be going through your digestional tract."
"As long as you are not heavily harshly smoking, like the smoke I think that is the only way it could physically damage the baby, because you're inhaling smoke."
"When I was pregnant and started to feel a little nausea coming on, I did not smoke more than two times a day."
These employees were also advising cannabis use even though labels on packaging warns of increased risks for women who are pregnant and breastfeeding.
Dr.  Jordan Tishler, the CEO of Inhale MD, a cannabis medicine clinic in Massachusetts, pointed to how pharmacies are regulated in the United States, noting that at CVS, cashiers are not allowed to give medical advice. "They need to find you a pharmacist," he says. 'the pharmacist can give you certain levels of medical advice, but has a very strict limit on what he or she can tell you. And this system has evolved over the last 100 years or so to make sure that there is a good supply of information and also that nobody gets taken advantage of. We don't have any of those safeguards in the dispensaries, even in the medical dispensaries, and we really need to get to that point."
This segment aired on May 14, 2018.