'Little Women' Was Published 150 Years Ago. Here's Why It Still Resonates
10:00
Play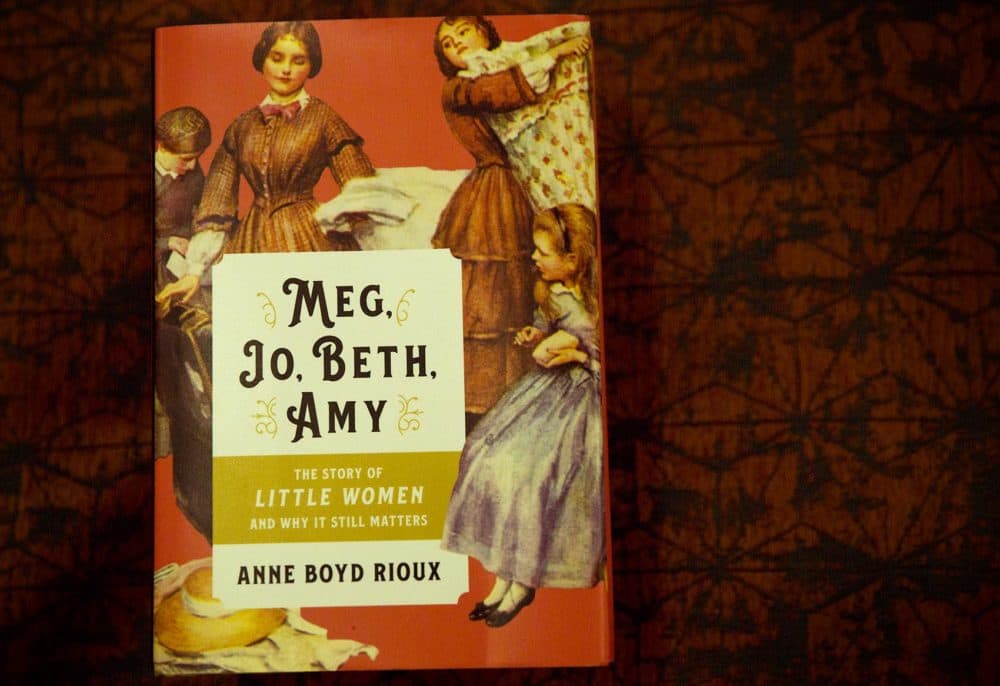 This article is more than 2 years old.
Louisa May Alcott's novel "Little Women," set in Concord in the years after the Civil War, chronicles the lives of the four March sisters and the compromises they make as they enter adulthood.
Alcott's book has never gone out of print and, this month, a new, modern-day movie will be in theaters and, starting in October, Greta Gerwig is set to direct and film yet another movie adaptation in Boston and around Massachusetts.
So what is it about this novel — that was originally published 150 years ago — that still resonates with us today?
Anne Boyd Rioux will be reading at the Concord Bookshop on Tuesday at 7 p.m., and the Boston Athenaeum and the Boston Public Library  on Wednesday. 
Guest
Anne Boyd Rioux, professor of English at the University of New Orleans. Her book is called "Meg, Jo, Beth, Amy: The Story Of Little Women And Why It Still Matters." She tweets @anneboydrioux.
This segment aired on September 11, 2018.