Watch: Massachusetts AG Candidates Face Off In Debate
Play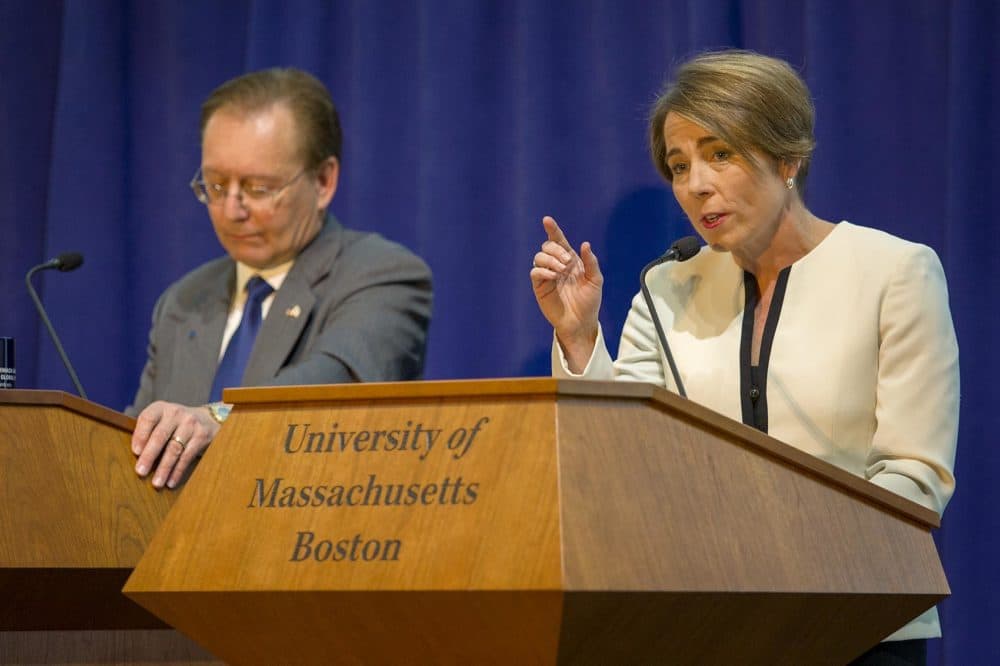 This article is more than 4 years old.
Our series of political debates with the Boston Globe and UMass Boston continued Wednesday with a conversation between the candidates for Massachusetts attorney general: Democratic incumbent Maura Healey and Republican challenger Jay McMahon.
The two candidates were asked about next steps in dealing with the opioid crisis in Massachusetts, gun control, and the leadership of the state police.
You can listen to the debate via the audio atop this page, or you can re-watch it via Facebook Live.
Guests
Maura Healey, Democratic attorney general for Massachusetts. She tweets @MassAGO.
Jay McMahon, attorney and Republican candidate for attorney general of Massachusetts. He tweets @jaymcmahonforAG.
This article was originally published on October 24, 2018.
This program aired on October 24, 2018.