Why Does A Woman Running for President Have To Be Likable?
Play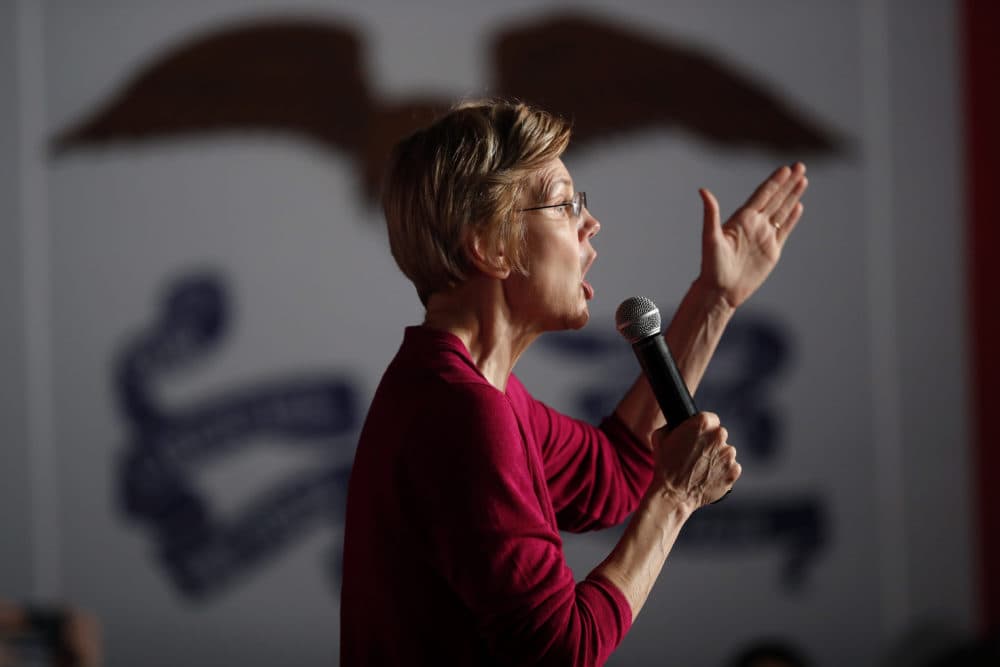 This article is more than 3 years old.
When Sen. Elizabeth Warren formed her presidential exploratory committee (and even before that), the criticisms rolled in. She's too "progressive," too "divisive." She botched a DNA test.
But much of the scrutiny centered on one theme: likability.
Politico, for example, wondered if Warren might be "written off as too unlikable before her campaign gets off the ground."
All this "likability" talk was nothing new for a potential female candidate for the presidency, which remarked upon by Hillary Clinton on Monday.
So, we ask, is it sexist to label women candidates unlikable? Why do women have to be likable in the first place? And what does this fixation on "likable" women say about American political and popular culture?
Guests
Ellen Fitzpatrick, professor of history at the University of New Hampshire. She is also the author of "The Highest Glass Ceiling: Women's Quest for the American Presidency."
Jeneé Osterheldt, culture writer at The Boston Globe. Her latest piece is "There's Inequity In How We View Men, Women, And Likability." She tweets @sincerelyjenee.