Peabody Essex Museum's 'Empresses Of China's Forbidden City' Exhibit Explores History Of Women In Power
Resume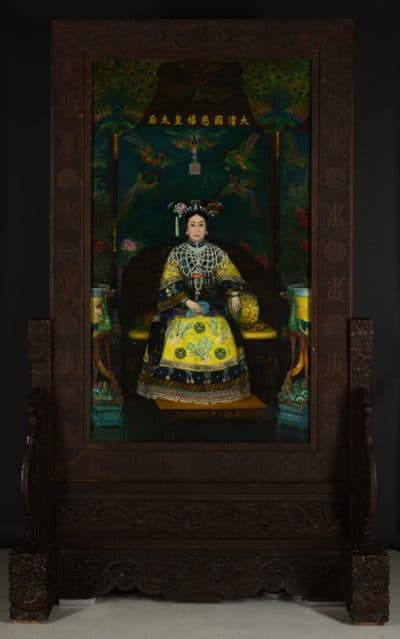 A record number of women are running for president in 2020, which has re-ignited the conversation around whether America is ready for a woman as President.
In other parts of the world, the idea of female political power is hardly a new idea. A case in point is China where a hundred years ago, a few powerful women didn't wait for anyone to tell them when they could take control — and they didn't need any votes.
The exhibition "Empresses Of China's Forbidden City," on view until Feb. 10 at the Peabody Essex Museum, explores the influence of a handful of Empresses from Imperial China.
That includes Empress Dowager Cixi, who served as the de facto ruler of China for about half a century and is regarded as one of the most powerful women in the country's history.
Guest
Daisy Wang, curator at the Peabody Essex Museum.
This segment aired on February 4, 2019.