Grammy Winner Imogen Heap And Legendary Producer Linda Perry On Changing The Music Industry
Resume
Grammy Award-winning artist, producer and engineer Imogen Heap has left an indelible stamp on music and on popular culture. Her songs have influenced a generation of artists, like Arianna Grande and Jason Derulo.
Linda Perry was the first woman in more than a decade to be nominated for Producer Of The Year Non-Classical at the Grammys. She's spent her career working with artists like Christina Aguilera, Alicia Keys and P!nk.
With decades of experience between them, Heap and Perry have an insider knowledge of the music industry and want to change how it treats artists.
They've got two different and bold ideas — Heap's digital container Creative Passport and Perry's label wearehear.
Linda Perry and Imogen Heap are speaking at a Creative Entrepreneurs Conversation Berklee College Of Music on April 11 at 4 p.m. Heap is also doing a three-day artist residency with Berklee College Of Music. 
Guests
Imogen Heap, a Grammy Award-winning artist, producer and engineer. She tweets @imogenheap.
Linda Perry, a Grammy-nominated artist, producer and engineer and a member of the Songwriter Hall of Fame. She tweets @reallindaperry.
Interview Highlights
On what they see as the biggest problems in the music industry today:
Heap: "We have an industry which is very fragmented. Each part of the industry is very interested in itself. And, along the kind of the pay-to-play situation between [services] and the music maker, it takes to reach the payment of that music maker is sometimes two years. There's lots of people along the way who take a chunk out of that."
Perry: "What's happening is the art of music is getting lost. The art of songwriting, it's coming from someone you know that sits at a piano or picking up a guitar. That's why honestly for me I feel the music industry is collapsing. The experience that we give to the listener is being taken away by this very cut and paste, just want to get on the radio kind of mentality."
Heap: "I think it's a bit like a fear of 'Oh, if I don't keep up, if I don't make something popular then I'm going to fail and then I'm going to be penniless.' It's so hard to get into that position... it doesn't leave you with support. That's not a good way to wake up in the morning and wanting to drift into something core and emotional."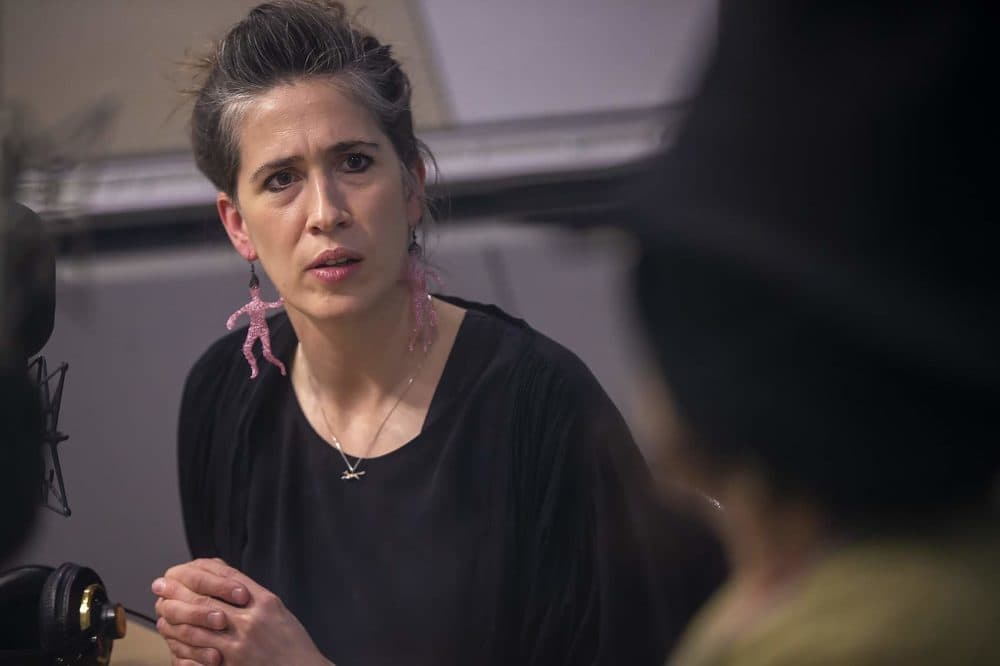 On how an incident where Ariana Grande didn't initially credit Imogen Heap for her cover of "Goodnight And Go" on Spotify and in the album art illustrates the need for Heap's latest initiative, the Creative Passport:
Heap: "Loads of my fans were angry with Ariana [Grande] for not crediting me. And I was like 'God, if Ariana knew that, never in a million years would she have let that go.' But she's extremely busy. She's got a major label dealing with that stuff for her. It should be taken care of and it should be done properly. But, for whatever reason, it wasn't and they weren't the right people overseeing it. The problem is that in order to make that right... it's an insane amount of waste of time and money."
"The Creative Passport [will] create a verified [digital] identity space for music makers. So that we can be verified to suggest a change, to augment some metadata around a track independently, ourselves, on our own merits."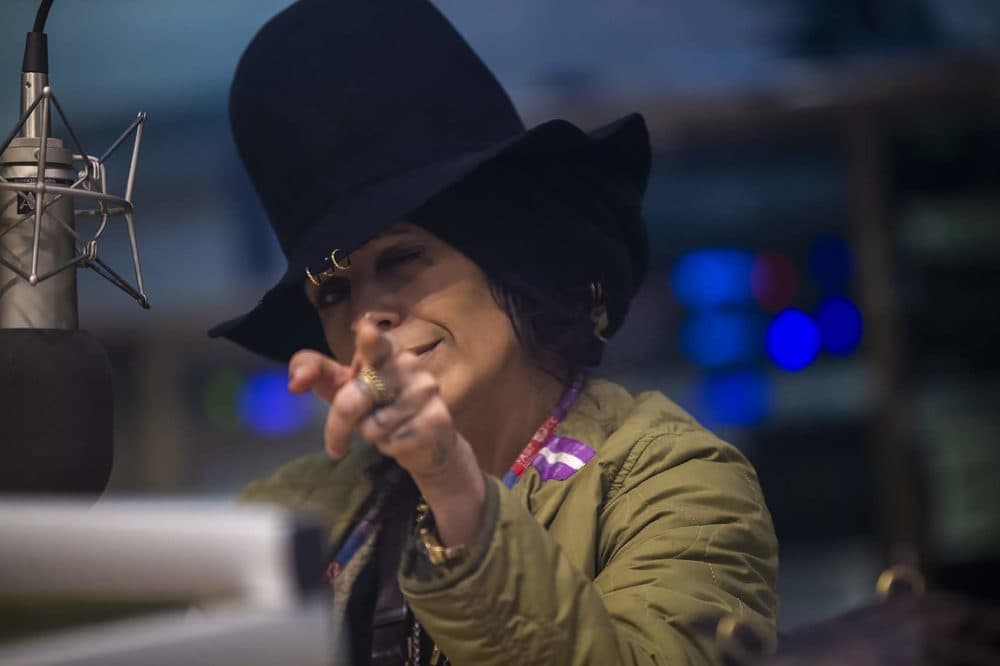 On Linda Perry's label wearehear and its new approach to music production:
Perry: "You don't see that [a sense of community in the industry] at all anymore. So what we're doing is we're trying to build a community. We have a vinyl pressing plant where you can get up on stage and play right to vinyl. We have a store to sell that vinyl, [a place] for kids to come and meet other kids. We have songwriters showcases."
"wearehear is basically a very old school mentality with a very new school way of distributing music. We're not waiting for licenses and for ad agencies to come to us. We go to them, bring our artists to them, play, and we've been getting licenses from that. I get on the phone and I call radio stations. I call them myself. It's really about developing relationships that can help create a personality behind the music."
On how Linda Perry wants to empower women in the industry:
Perry: "When your saying a producer/engineer, most kids are thinking 'Oh, they're old and it's uncool.' That's why I had Dolly Parton, Sheryl Crow, Grimes and myself in a studio talking about our favorite drum techniques. Why Dolly doesn't care to have credit for production but she does all the production. How Grimes does everything in the box. It really is showing the fans a [of] the younger generation: That's cool. I'm trying to show that there are other avenues besides just being the girl on stage dancing around."
This article was originally published on April 11, 2019.
This segment aired on April 11, 2019.