Mass. Treasurer Deborah Goldberg Calls For End To 'Corporate Greed' By Stop & Shop Parent Company
15:31
Play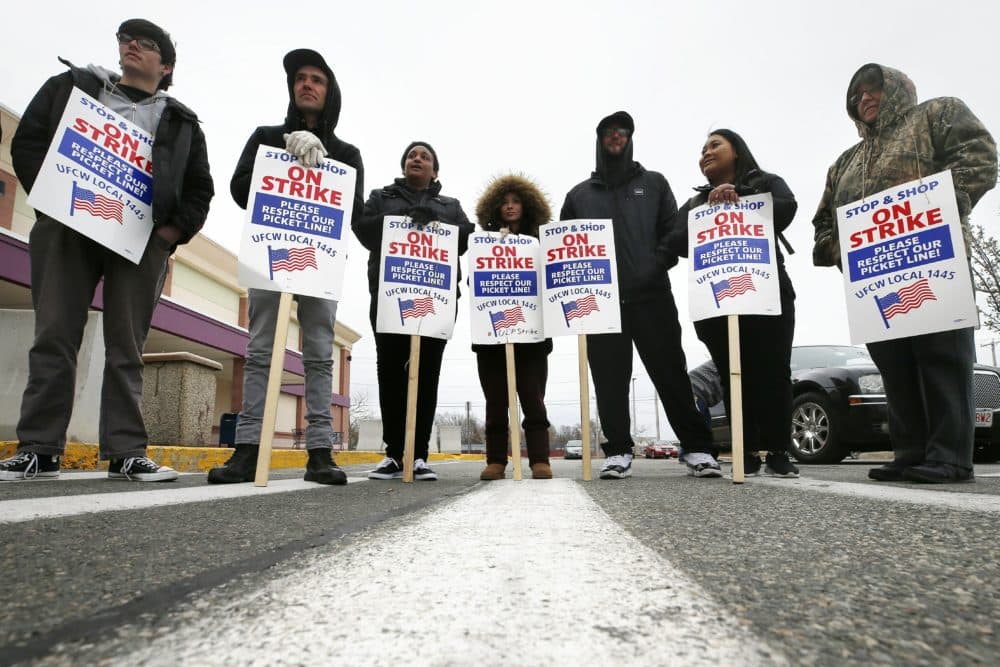 This article is more than 2 years old.
Stop & Shop's union workers are back on the job today, after an 11-day strike over whether the company can — and should — continue to offer the kind of wages and benefits it has for generations.
One of the workers' most vocal supporters during the strike was Massachusetts State Treasurer Deb Goldberg, whose family founded Stop & Shop more than a century ago and ran it until the late '80s.
"When I was a little girl I could never have imagined that I'd be... in [this] situation," she said.
Stop & Shop declined to comment for this story.
Guests
Deborah Goldberg, Massachusetts State Treasurer, granddaughter of Stop and Shop's founders. She tweets @MassTreasury.
Tom Juravich, labor historian and sociology professor at the UMass Amherst Labor Center.
This article was originally published on April 22, 2019.
This segment aired on April 22, 2019.