If You Build It, They Will Shred: Teenagers Spearhead Skatepark Project In Lunenburg
03:46
Play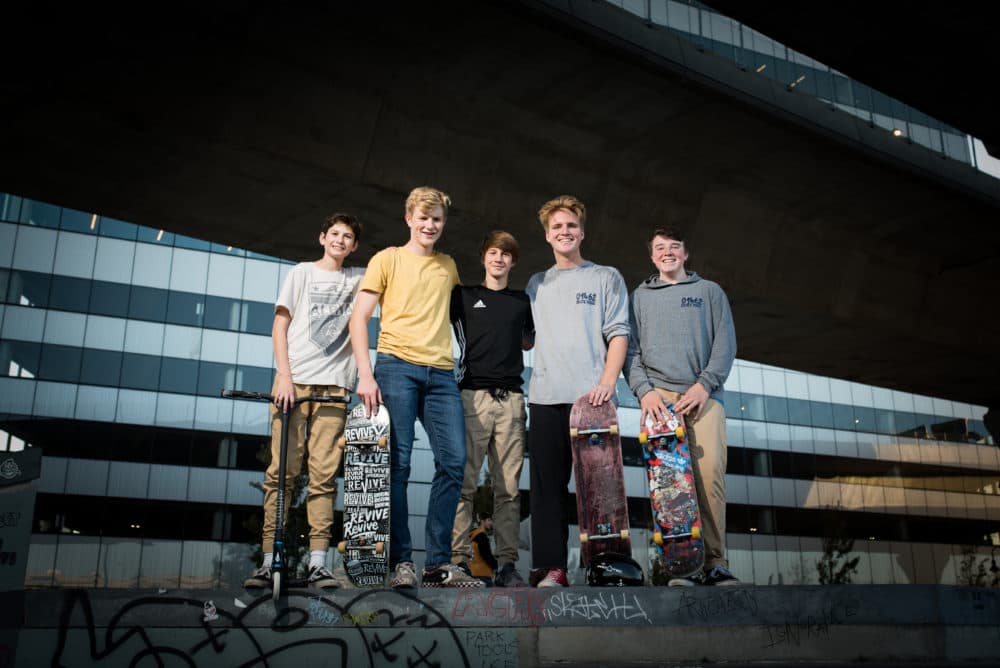 Lunenburg's is a small town outside of Fitchburg with a population around 11,000. It's one of the state's fastest-growing municipalities, according to the 2018 census.
For now, though, there's not much for teenagers to do — especially on skateboards.
A group of teenage boys who love skateboarding are trying to change that.
Making A Skatepark Happen
The boys said they were tired of relying on an empty school parking lot to skate.
"When there are people [at the schools], they don't really like us skating, so we get [moved], and we're just jumping from spot to spot," said 14-year-old Aidan Swift.
While skating in some parking lot one day, the group dreamed up an alternative.
"We were saying like, 'Imagine if, in that grass field, ... there was just a skatepark we could go to after school for hours on end,' " said Mason Whitcomb, also 14. "We were kind of just throwing ideas out there ... and now, here we are, making it happen."
As a part of an eighth grade class project, the boys found they had an opportunity to nurture that idea into an actual proposal. They presented it to their Board of Selectman in March 2018, and, two years later, it has grown into a massive fundraising effort.
"We were planning to get a plot of land, raise around $12,000 and start building," said 14-year-old Griffin Caiozzo. "Now, we're looking at [trying to collect] a total of $400,000 to make this a destination park, so it's really something people want to come out to visit."
They dubbed the project "01462 Skate Park" — a nod to Lunenburg's zipcode — and set that ambitious funding goal to ensure they the town would eventually get on the radar of skaters everywhere.
The town did donate land to the project, but the teens are raising the big sums completely on their own. The boys lead a board that meets monthly to plan future fundraisers for the park. So far, the group has held a battle of the bands and organized a golf tournament.
As of November, the teens said they are about a fourth of the way to their goal.
"We feel it's going steadily," said Caiozzo. "We're at $60,000 right now, with $40,000 promised."
They hope to start building the 10,000-square-foot park next summer, though they anticipate it may not be ready to skate until after they graduate high school.
But that disappointing fact hasn't lessened the boys' conviction for the project.
ForWhitcomb, the meaning of the project lies squarely in trying to ensure that there is a place for the people of Lunenburg — young and old — to get the same rush he does from skating.
"[When you're skating] you're competing against yourself to do something you weren't able to do last week," saidWhitcomb. "You're pushing yourself to finish this trick that you've been working on for months. To see that progress is a great thing."
This segment aired on November 27, 2019.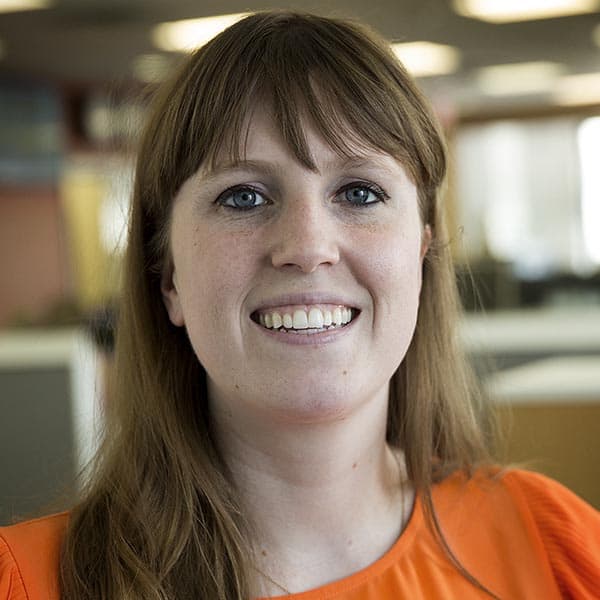 Zoë Mitchell Producer and Studio Director
Zoë Mitchell is a Radio Boston producer and studio director.