Harvard Professor Alan Dershowitz On Defending President Trump
51:29
Play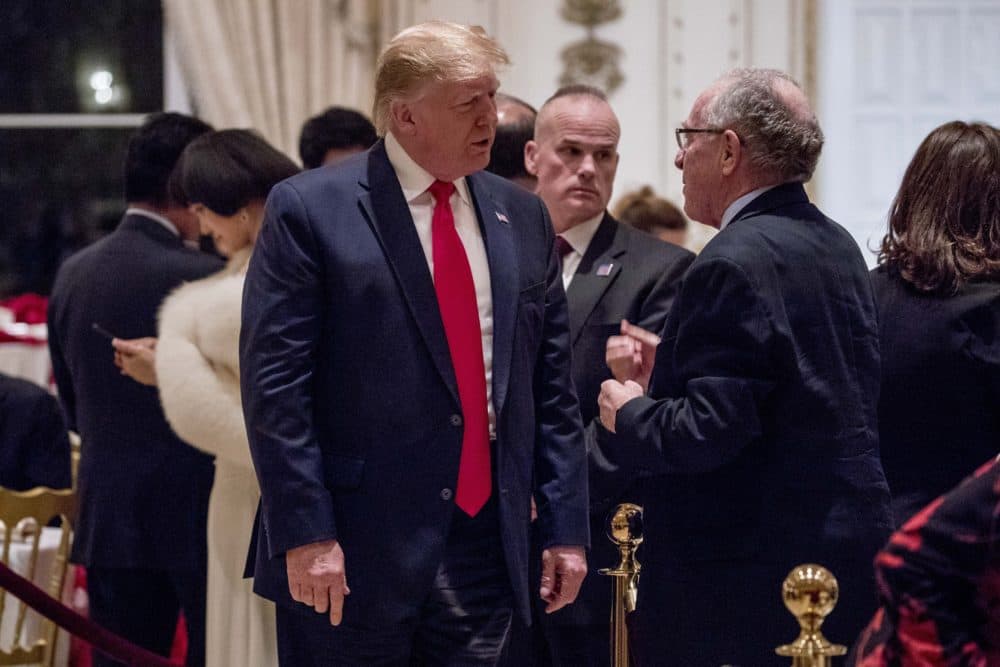 Here's the Radio Boston rundown for Jan. 17. Tiziana Dearing is our host.
We start with show with Harvard professor Alan Dershowitz, who said he will present oral arguments during President Trump's impeachment trial in the Senate.
Our Week In Review panelists dig into the Red Sox cheating scandal, a harrowing kidnapping in Springfield and the start of the impeachment trial in the Senate.
Former Mass. Gov. Bill Weld on his campaign to replace President Trump as the Republican nominee for the 2020 election.
This program aired on January 17, 2020.