Great White Sharks And Giant Jellyfish Spotted Off New England Coast
47:41
Play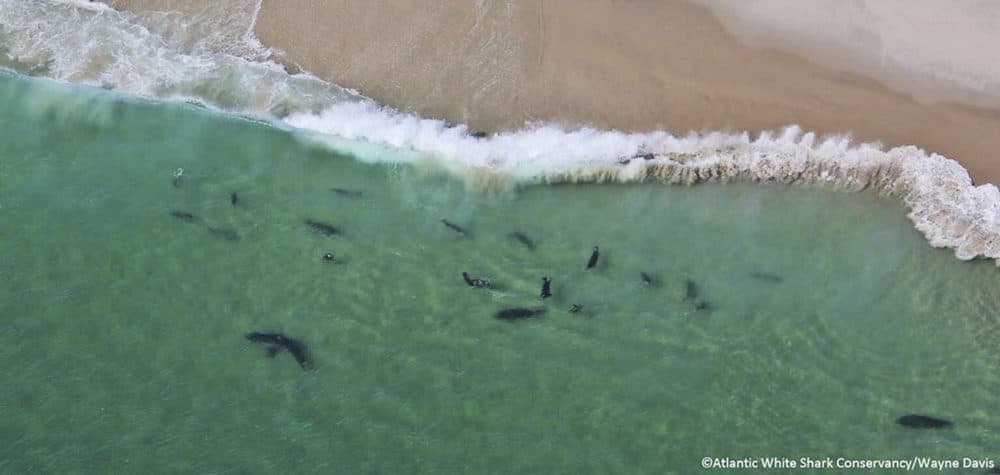 Here's the Radio Boston rundown for July 8. Tiziana Dearing is our host.
The Supreme Court gave us two rulings, 7 to 2 each, on Wednesday giving faith-based employers a lot of latitude on how they manage their employees and distribute health care. We hear from WBUR's Kimberly Atkins and Rebecca Hart Holder, she's the executive director of NARAL Pro-Choice Massachusetts.
It was a heart-breaking Fourth of July weekend in Boston. Seven people were killed this past week, including 15-year old Xhavier Rodriguez, who went by Rico. We discuss with Rufus Faulk, director of the city's office of public safety, and Monalisa Smith, president of the non-profit Mothers for Justice and Equality.
Great white sharks are being spotted along New England shores this summer and, now, giant jellyfish have also been photographed. We speak with Chris Doller, supervisor of changing exhibits at the New England Aquarium, and Greg Skomal, senior scientist at the Massachusetts Division of Marine Fisheries.
This program aired on July 8, 2020.