Gov. Baker Is Sticking To His Reopening Plan, As City Officials Express Concern Over College Students Returning To Boston
47:41
Play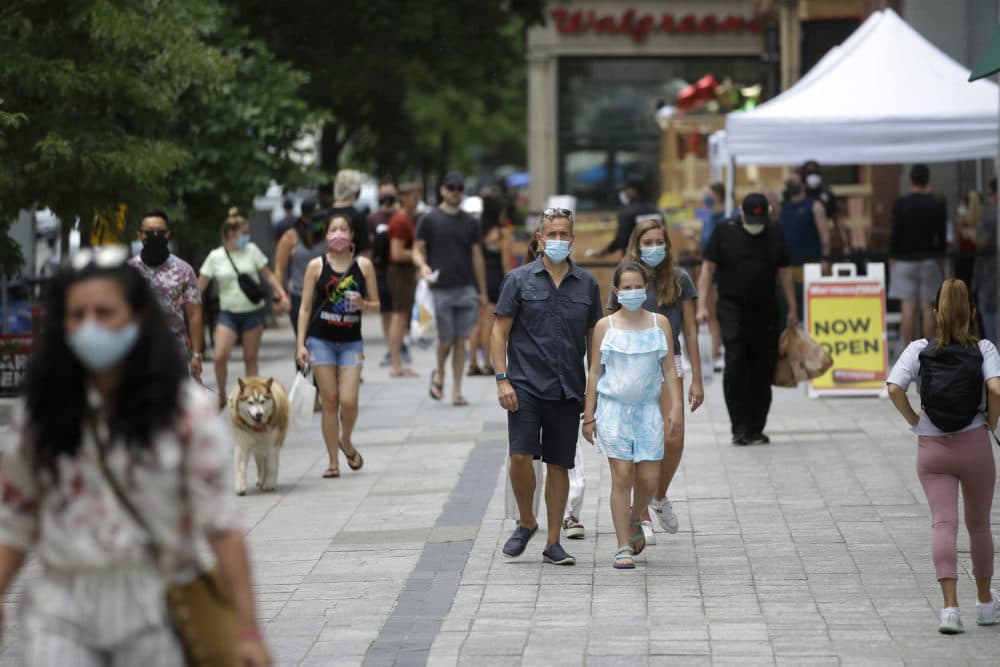 Here's the Radio Boston rundown for Aug. 4. Jamie Bologna is our host.
We get the latest from WBUR Meteorologist David Epstein as tropical storm Isaias moves over New England, in the midst of tornado touch downs.
Northeastern and Boston University — the two largest universities in the city — plan to bring thousands of students back to campus in the fall for on-campus instruction. But as coronavirus cases continue to spike in states around the country, those plans are worrying some city officials. We speak with Boston City Councilor Kenzie Bok and WBUR Edify reporter Carrie Jung about what's at stake.
For the last week or so, there have been some signs of an uptick in coronavirus cases in Massachusetts, and some epidemiologists are calling for the state to roll back its reopening. We check in with WBUR Commonhealth Editor Carey Goldberg, and take listener calls with Dr. Shira Doron of Tufts Medical Center and Dr. Joshua Barocas of Boston Medical Center.
This program aired on August 4, 2020.