Baker Nominates Justice Kimberly Budd As SJC Chief Justice
47:13
Play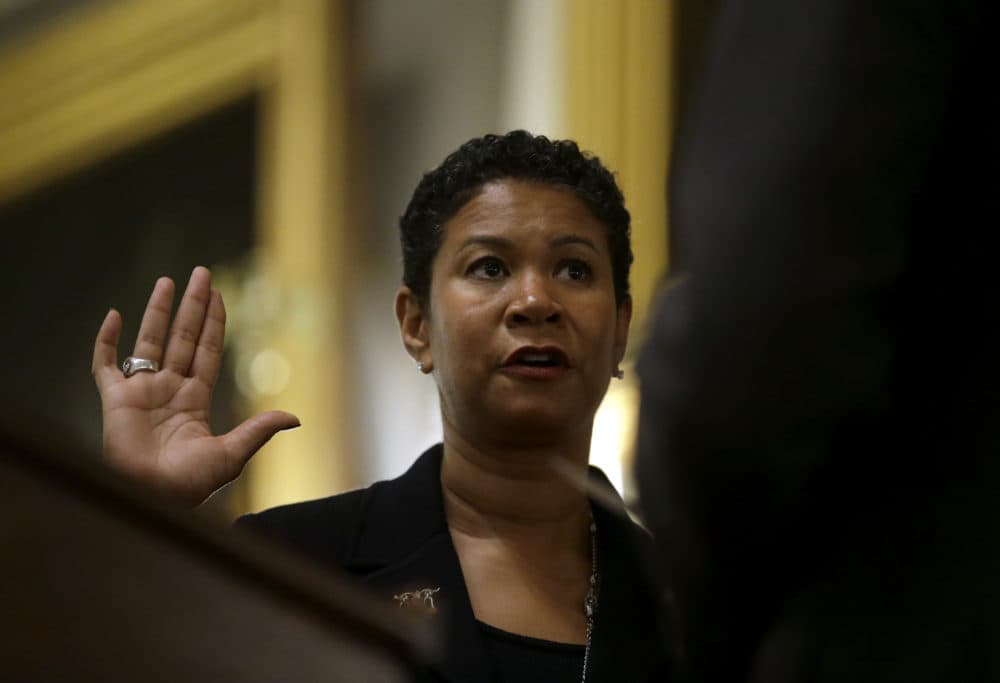 Here is the Radio Boston rundown for Oct. 28. Tiziana Dearing is our host.
Gov. Charlie Baker has nominated Justice Kimberly Budd to be the next chief justice of the Supreme Judicial Court. If confirmed, Budd would be the first Black woman to ever hold the position in the history of the state's highest court. We speak with Suffolk County District Attorney Rachael Rollins about the significance and hear from WBUR's Steve Brown.
With the Los Angeles Dodgers now the 2020 World Series champions, and a developing story regarding the 2021 Boston Marathon, we Check the Score with Radio Boston's Chris Citorik.
With Election Day around the corner, we continue to look at some of the major issues facing the country. That includes the fate of the Affordable Care Act, which President Trump has vowed to eliminate if reelected. Plus, with the Supreme Court set to take up a third legal challenge to the constitutionality of the ACA just a week after the election, health care policy expert Stuart Altman says it's the most important thing at stake when it comes to healthcare in this election.
As part of Chelsea's efforts to aid struggling families, the city is making a bold policy decision: direct cash payments to residents, to spend however they'd like. For more on how the program will work and its goals, we're joined by two of the driving forces behind it: Tom Ambrosino is the Chelsea City Manager. Also with us is Jill Shah, president of the Shah Family Foundation.