Making Sense Of The Massachusetts Vaccine Plan
33:09
Play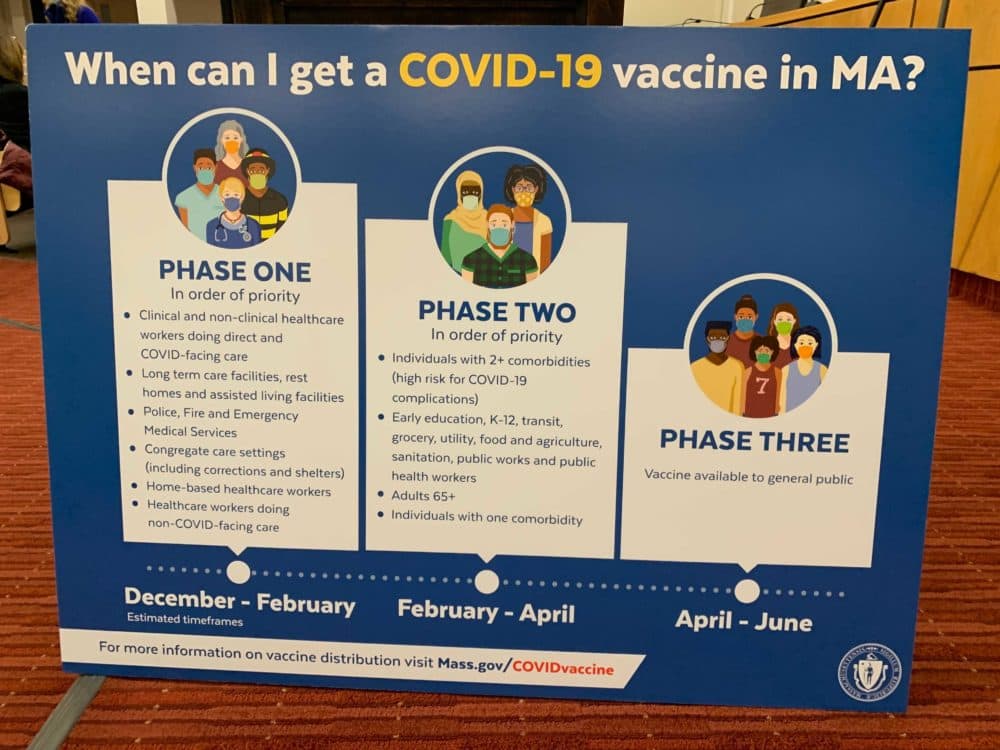 This is the Radio Boston rundown for Dec. 9. Tiziana Dearing is our host.
Governor Charlie Baker details who will get vaccinated and when in Massachusetts. We hear the latest from WBUR's Steve Brown at the Statehouse.
We talk through the implications of Governor Baker's vaccine plan with two Boston infectious disease specialists: Dr. Helen Boucher, Chief of Infectious Diseases at Tufts Medical Center, and Dr. Christopher Gill, an infectious disease clinician at Boston Medical Center.
How have seniors been faring throughout this pandemic? We take listener calls on how life has changed for this vulnerable population, and what the vaccine news means for them.
This program aired on December 9, 2020.