To Mask, Or Not To Mask? That Seems To Be The Existential Question
47:42
Play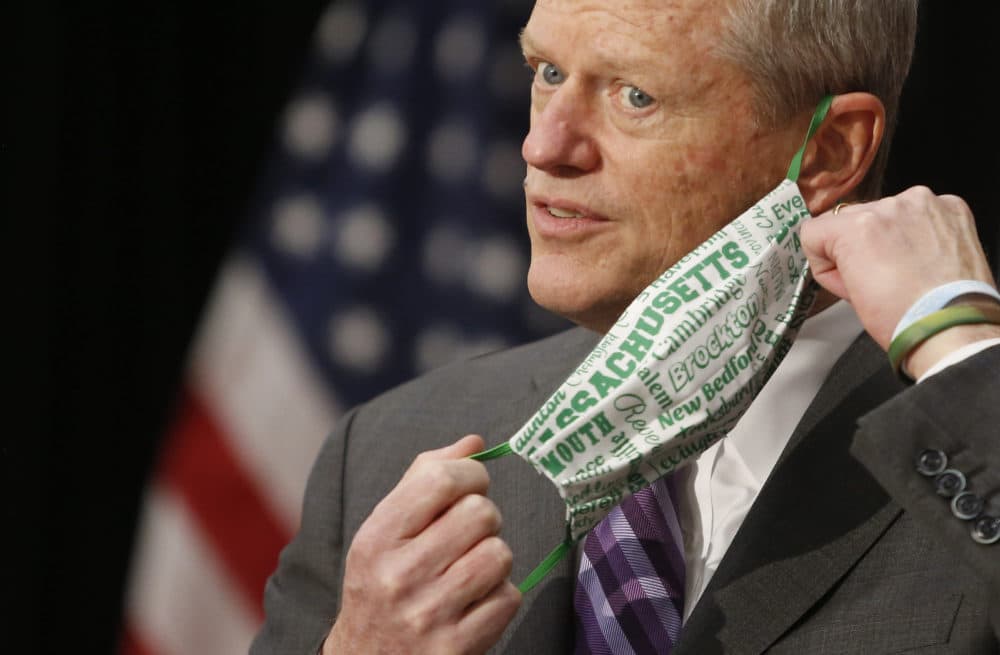 Here is Radio Boston rundown for May 6. Tiziana Dearing is our host.
A new survey by the Greater Boston Food Bank has found that Massachusetts saw a 55% increase in food insecurity from 2019 to 2020 and the pandemic is largely to blame. 1.6 million adults in Massachusetts are struggling to get enough to eat, with people of color and families with children disproportionately impacted. We talk to Catherine D'Amato, CEO of GBFB, to discuss this new data and the gaps in access to food security.
To mask, or not to mask? It seems like the existential question since the CDC adjusted its outdoor mask guidance on a week ago Tuesday, and Gov. Baker followed suit last Friday. The Town of Brookline most recently publicly played the role of the Hamlet, deciding yesterday afternoon to lift its outdoor mask mandate after initially saying they'd keep it in place — and after nationwide attention to their community debate. But it's not just Brookline. As policies change, the science changes, and the gap grows between who feels safe and who doesn't and which public signals we think we are supposed to send to each other, we are all trying to figure out how to be on the same page. We discuss and take listener calls with Lenny Marcus, Founding Co-Director of the National Preparedness Leadership Initiative, a joint program of the Harvard Chan School of Public Health and the Kennedy School of Government, and Boston Globe Columnist Beth Teitell, who has been analyzing our relationship with masks throughout the pandemic.
Boston prides itself on being prosperous and progressive. So why are white people the ones disproportionately prospering? And what barriers to prosperity does the city put before Black Bostonians? Those are the questions at the center of a new documentary film, "A Reckoning in Boston." We speak with Kafi Dixon, a producer and one of the film's subjects, and James Rutenbeck, the filmmaker.
This program aired on May 6, 2021.