It's A Different Kind Of Commencement Season In Boston
Play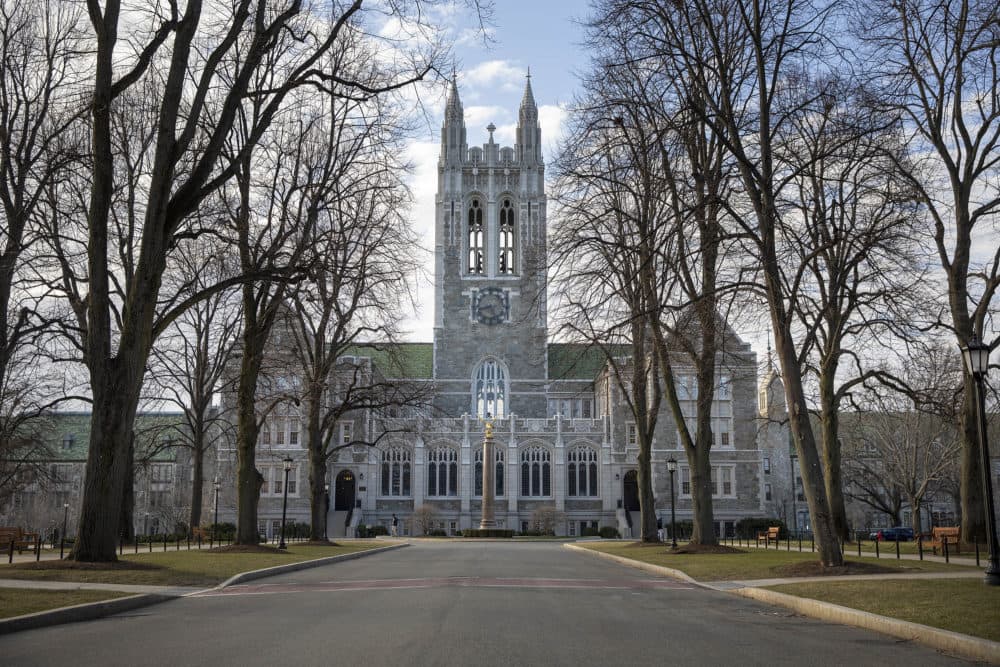 This article is more than 1 year old.
Here is the Radio Boston rundown for May 24. Tiziana Dearing is our host.
It's commencement season in Boston, and several honorary speakers are walking the tightrope, trying to find a balance between showing empathy for the year graduates just came through, while inspiring them to meet the extraordinary moment ahead. We hear highlights from this weekend's ceremonies, and discuss with WBUR Edify Reporter Max Larkin, Simmons University President Lynn Perry Wooten, and Jyotika Vallurupalli, a UMass Amherst graduate and one of her university's student commencement speakers.
What does the Mystic River sound like from the perspective of a local turtle? That's what the creators of "Sound on Mystic" set to find out. Sound on Mystic is an outdoor audio installation that uses an app called ECHOES to trigger different recordings based on your location along the river. 
If you've been outside in New England the past week, you've noticed it: a yellow paste seems to have descended on the region, causing watery eyes and itchy noses, and has made some opt to hold onto their masks for just a little longer. To discuss why this pollen season seems worse than usual, we are joined by WBUR meteorologist and horticulturist David Epstein, and Dr. Ari Bernstein, the Interim Director of the Center for Climate, Health, and the Global Environment at Harvard T.H. Chan School of Public Health.
Boston's hopes for a championship team got a little brighter this weekend. The Bruins played ferocious hockey both Friday and Sunday to take round one of the NHL playoffs, beating the Washington Capitals 4-1. We break it down with Morning Edition senior writer and Bruins superfan Sara-Rose Brenner.
This program aired on May 24, 2021.