Reactions To Massachusetts' First Fully Reopened Weekend
47:49
Play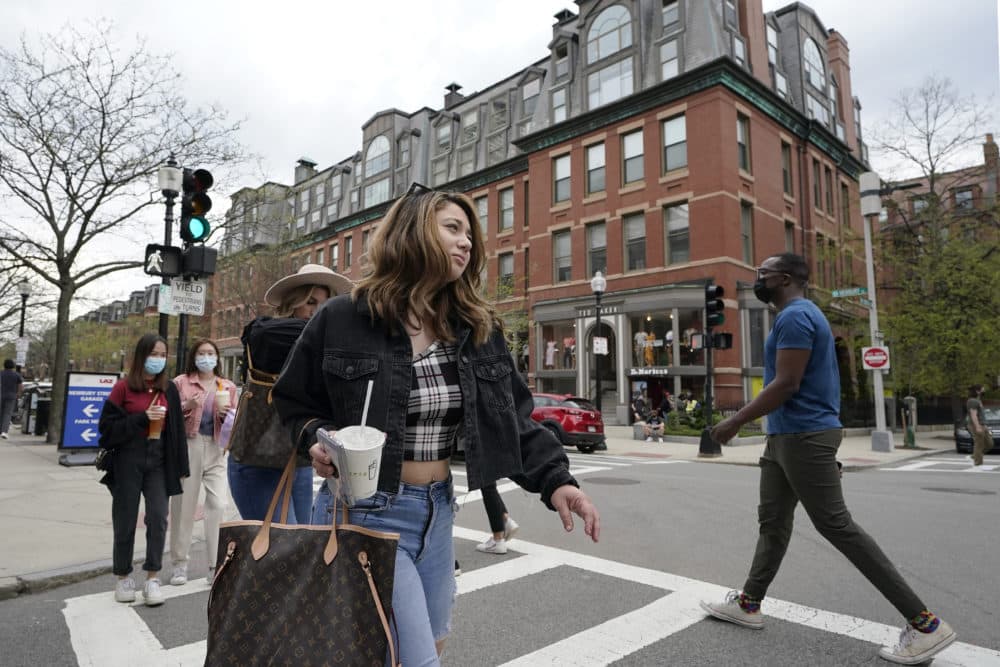 Here is the Radio Boston rundown for June 1. Tiziana Dearing is our host.
Today in Massachusetts, we're processing our first, fully reopened weekend of the pandemic. Governor Charlie Baker lifted the remaining business and gathering restrictions and changed masking policies to follow CDC guidelines. How are you feeling the morning after this newly unrestricted Memorial Day Weekend? Are you feeling free, still traumatized, or confused about the differences between mask policy and social norms? We take listener calls with Radio Boston's Paris Alston and Jamie Bologna.
Along with Massachusetts full reopening, Cambridge-based Moderna is in the process of seeking full approval from the Food and Drug Administration for its COVID-19 vaccine. To discuss viruses, vaccines, and variants, we're joined by Dr. Sabrina Assoumou, assistant professor of medicine at Boston University's School of Medicine and infectious disease specialist at Boston Medical Center, and Dr. Joseph Barocas, an infectious disease physician at Boston Medical Center and assistant professor of medicine at the Boston University School of Medicine.
An ugly incident at the Garden has us asking, what should fans and athletes expect from each other? We'll talk about that and the latest news in the Boston sports world with Howard Bryant, ESPN senior writer and sports correspondent for NPR's Weekend Edition Saturday, and Radio Boston's Chris Citorik.
This program aired on June 1, 2021.