Remote Workers Face Uncertainty About Returning To 'Normal' As Offices And Businesses Reopen
35:20
Play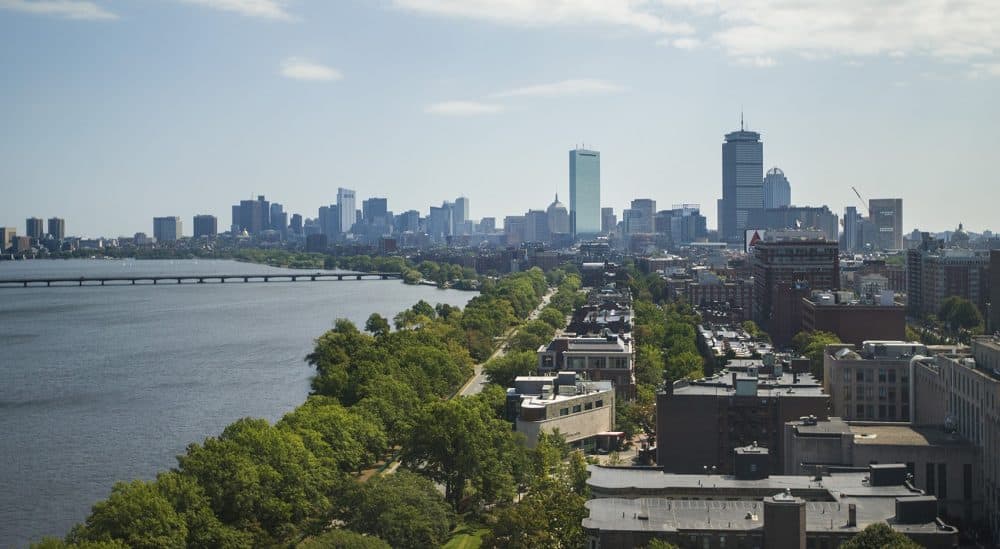 Here is the Radio Boston rundown for June 7. Tiziana Dearing is our host.
Summer hasn't officially begun yet, but we're already feeling the heat here in Boston. Today is the third straight day of 90-plus degree weather and Acting Mayor Kim Janey declared a heat emergency in the city through Tuesday. We check-in with WBUR meteorologist David Epstein.
Connecticut has backed out of the regional Transportation Climate Initiative (TCI), leaving just Massachusetts, Rhode Island and Washington D.C. on board with the initiative, which was designed to create a regional strategy for paying for emissions and investing in green technology. So what's next for TCI? We speak with David Cash, former commissioner of the Massachusetts Department of Environmental Protection, and current Dean and Associate Professor of the John W. McCormack Graduate School of Policy and Global Studies at the University of Massachusetts Boston.
With the success of remote work, many thought employers would embrace it forever. But as offices reopen and businesses change their "work from home forever" tune, many workers face new anxieties. We take listener calls on what local employers are doing, and how employees are reacting, with Ellen Ruppel Shell, author of "The Job: Work And Its Future In A Time Of Radical Change," and Kim Merriman, professor of management at the Manning School of Business at UMass Lowell.
WBUR's Deborah Becker brings us the latest from Boston City Hall — where Acting Mayor Kim Janey officially terminated Police Commissioner Dennis White Monday afternoon.
This program aired on June 7, 2021.