Ask the Doctors: The Delta Variant And Changing Vaccine Milestones
47:38
Play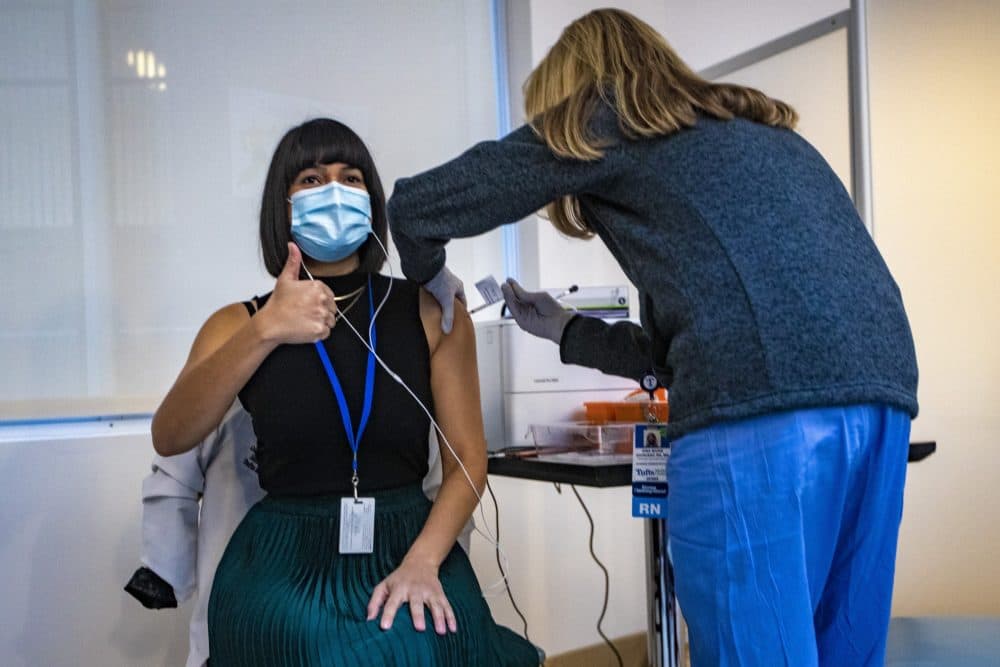 Here is the Radio Boston rundown for June 22. Tiziana Dearing is our host.
Gov. Charlie Baker says Massachusetts has reached its target of vaccinating just over 4-million residents. But some experts say that milestone is not enough to protect the unvaccinated populations from the so-called Delta variant as it becomes more prevalent in the state. Plus, new research continues to show how COVID-19 potentially impacts the brain in the long term.  Join us for another week of Ask the Doctors with Dr. Benjamin Linas, an infectious disease physician at Boston Medical Center and associate professor of medicine and epidemiology at Boston University's School of Medicine; and Dr. Gabriela Andujar Vazquez, an infectious disease physician, associate hospital epidemiologist, and medical director of the COVID-19 vaccination program at Tufts Medical Center.
His friends and family may call him Paras Patani, but to many, he's known only as Mr. LEGO. Patani, of Newton, is currently competing on the second season of the hit brick-building competition on FOX called "Lego Masters." Patani breaks down his passion for LEGOs, including how being a dad contributes to that love.
Over a century ago, a Latvian immigrant and Boston resident calling herself Annie Londonderry became the first woman to ride a bicycle around the world. Her remarkable and complicated story is at the center of a new book called "Spin: A Novel Based On A (Mostly) True Story." Author Peter Zheutlin joins us to share more of her story beyond the headlines.
This program aired on June 22, 2021.