How To Stay Safe Near Water This Summer As The State Deals With An Increase In Drownings
Play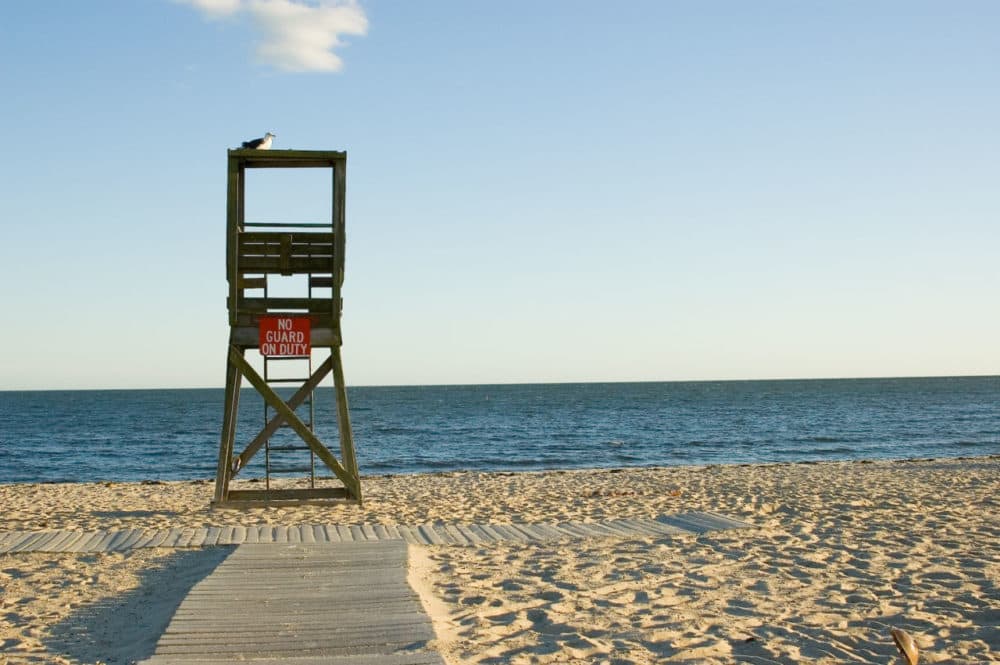 This article is more than 1 year old.
More adults and children have drowned in the state so far this year than in recent years.
From January to May, the state's Department of Public Health says there's been 47 drownings, including 18 in May alone. These include both fatal and non-fatal drownings.
We hear from Kelley O'Hara,  the associate executive and a lifeguard instructor at the Merrimack Valley YMCA, about why this increase is happening and what all of us can do to stay safe near the water.
Interview Highlights
On why we're seeing more drownings this year:
"First of all, I just want to express my condolences to all the drowning victims' families. It is such a tragedy and there are a lot of factors at play, especially this year. We've seen record heat, but in record heat, the water temperatures still are cold. So a lot of times what we don't realize is the water temperatures are still so cold in New England that your body can't handle it. And so you might go out to the water and then realize that you're just too cold and and not able to continue swimming. We're also just coming out of a pandemic. So access to swim lessons over the past year and a half have been extremely limited. And the way in which a lot of people learn, especially children, is that they need reinforcement to be able to advance their swim skills, to be able to continue swimming. And there's been no reinforcement because access to swim lessons hasn't really been there because of the pandemic."
On the importance of regular swimming lessons:
"We do see our numbers spike [for lessons] every spring, pandemic aside. It's our busy season because people are like, 'Summer's coming, I need to get my kid back in swimming lessons so we can go on on vacation or do X, Y and Z' near beach, water or whatever. But really what we know is that children need reinforcement, so they need to be swimming all year round even if it's not once a week. Continuous swimming really does help reinforce the skills and the knowledge in those young swimmers so that they remember how to do it, so that they're in good condition and good swim shape to be able to swim the following year. We do see a learning loss when we haven't seen a kid in our program since the following summer. So if they come back to us every summer, we know that that student will regress until they get back in the water and get back to regular practice."
On how to stay safe in or near water:
"Number one is never swim alone. You never, ever, ever want to go out alone and you want to make sure that you know your location. So if you're going to the beach, if you're going to a lake, a pond, swim in an area that is well known. Is there a lifeguard there? Are you swimming in front of the lifeguard in their zone? You want to make sure that you do as much as you possibly can to reduce the risk. We know that distractions are really dangerous. So parents, close supervision of your children, put that cell phone away. Make sure that you know the structures. If there's a rip current, if there's a dam, if there's a waterfall, stay away from those types of elements because there are unpredictable dangers associated with these elements. Make sure that if you're going out to open water, a Coast Guard approved life jacket is very, very important because you never know what could happen, even if you are an experienced swimmer going out on a boat or a kayak. You need to make sure that you have that backup plan and make sure that you know who to contact, how to get help."
On drowning signs and what you can do to help others in distress:
"The warning signs aren't what you think. It's not the typical what you see in the movies or TV where someone is making a lot of noise, yelling and screaming. That's not what it looks like. It's very quick and, most of the time, it's silent because what ends up happening is someone who is struggling in the water, they might be close to the surface and starting to sink. Making little to no forward progress is one thing that lifeguards look for when they're watching their swimmers to identify someone who might be struggling, someone who might be hanging on another person. We teach some elements of safety in all of our swim lessons. And and one really easy thing to remember is reach, throw, don't go. That's one thing that we teach even our younger swimmers to make sure that you don't want to jump in after someone who might be drowning because they have the ability to pull you under. And that's often not recognized when you're swimming. If you are not prepared for someone to try to pull you down because they're panicking, that might result in another person getting into trouble and needing a rescue."
This segment aired on July 29, 2021.