Special Hour: Remembering, And Re-Examining, The Mayflower
45:50
Play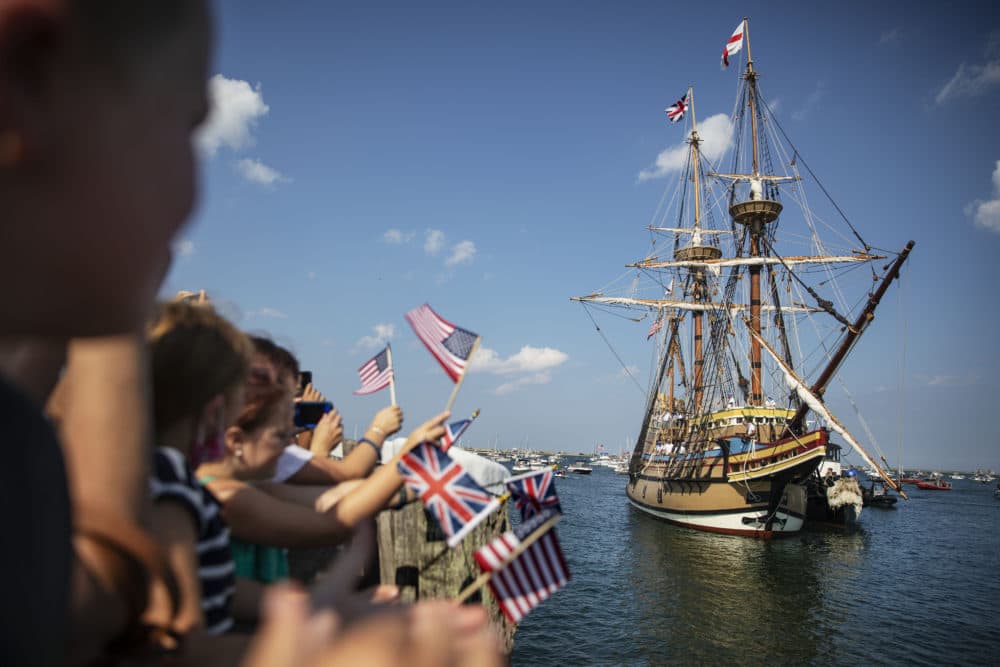 Here is the Radio Boston rundown for July 6. Chris Citorik is our host.
Just over 400 years ago, the Mayflower set anchor at what is now known as Plymouth, Massachusetts. At the time, it was called Patuxet. For those who grew up in New England, the story of the Pilgrims, their journey on the Mayflower, and their settlement in Plymouth are a childhood staple. Today, as we observe and remember our nation's founding, we're revisiting that history. Radio Boston's Tiziana Dearing spoke to Richard Pickering, the Deputy Executive Director and chief historian of the Plimoth Patuxet museum, and Lea Filson, executive director of See Plymouth, and the former Governor General of the General Society of Mayflower Descendants.
We explore what a complete truth telling of the Mayflower story would mean, centering the story on the people who had already lived on these shores for generations before the first European colonists arrived. Tiziana Dearing spoke to Linda Coombs, who is a part of the Aquinnah-Wampanoag tribe. She's a tribal historian and independent scholar. She worked for 30 years at the Plimoth Patuxet museum, and is also a Plymouth 400 Inc. board member.
The arrival at Plymouth has been for centuries a national celebration of those events, but there is also an added a layer of truth-telling about what happened that has not been understood as American history. That's changing. Tiziana Dearing spoke to Peter Mancall, a professor of the humanities, history and anthropology at the University of Southern California, and author a number of books including "Nature and Culture in the Early Modern Atlantic."
This program aired on July 5, 2021.