A Shake-Up In The Boston Mayoral Race, And Mass GOP Divisions Grow
47:24
Play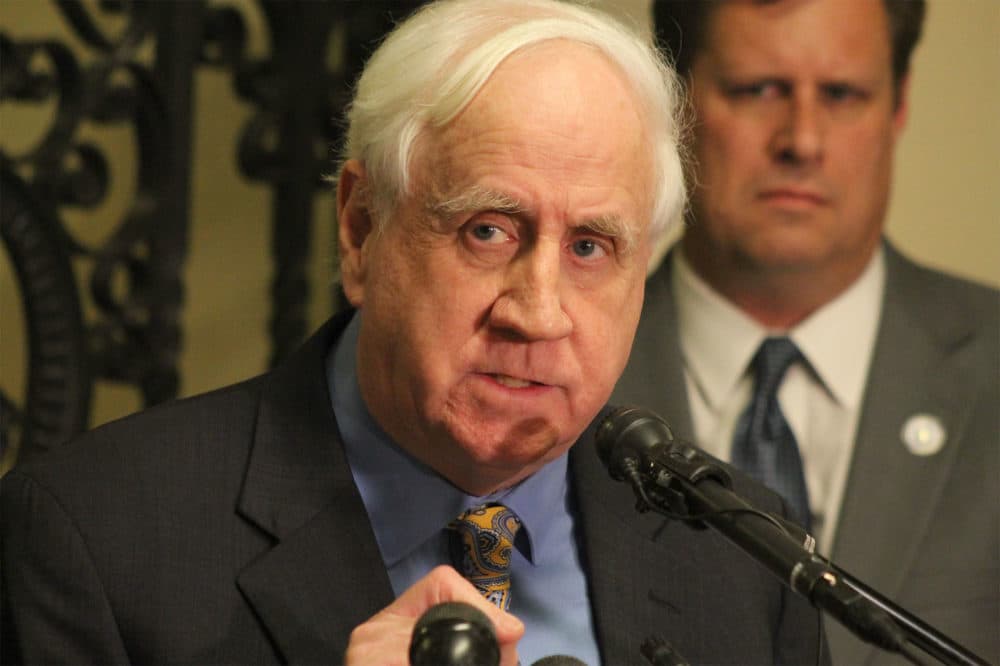 Here is the Radio Boston rundown for July 13. Tiziana Dearing is our host.
State Rep. Jon Santiago announced he's dropping out of the Boston mayoral race, and over a dozen Massachusetts Republican Party donors have written that they will stop giving to the party unless it makes major changes, heightening the growing divisions between establishment moderates and social conservatives within the party. Joining us to discuss is Politico reporter and author of the Massachusetts Playbook, Lisa Kashinsky.
Last week the decades-old Boston Pride group that organizes the city's Pride Parade announced that they will disband. This comes after years of growing tension with other Boston-based LGBTQ+ community leaders and organizations, which culminated in a boycott of Boston Pride and the Boston Pride Parade by 26 LGBTQ+ organizations. First, to debrief us on Boston Pride's tumultuous year, we're joined by WBUR's Arielle Gray. Then, we turn to a panel of Boston LGBTQ+ activists, including Gary Daffin, the executive director of the Multicultural AIDS Coalition, and the co-chair of the Massachusetts Gay and Lesbian Political Caucus, and Julia Golden, the interim president of Trans Resistance MA. [Note: Representatives of Boston Pride declined our invitation to join the show]
The FDA has added a new warning to the locally-developed Johnson & Johnson vaccine, after it was linked to a serious but rare side effect called Guillain-Barré syndrome. In the Commonwealth, new vaccinations are down and new cases of COVID are up, slightly, from a low in June. And overseas, Israel has begun administering third Pfizer doses, a booster for older adults and the most vulnerable. This as officials from Pfizer met with the CDC and FDA yesterday to make the case for boosters here. Joining us this week are Dr. Sabrina Assoumou, assistant professor of medicine at Boston University School of Medicine and infectious disease specialist at Boston Medical Center, and Dr. Shira Doron, infectious disease physician and hospital epidemiologist at Tufts Medical Center.
This program aired on July 13, 2021.