Wildfires Trigger Air Quality Alerts in Massachusetts
Play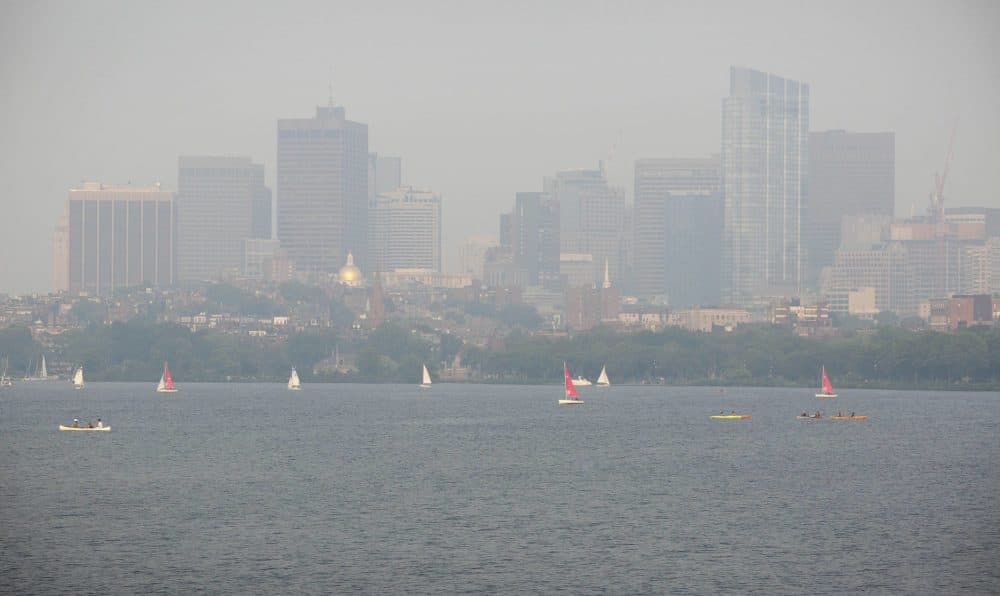 This article is more than 1 year old.
An air quality alert issued for all of Massachusetts has been extended until at least midnight tonight for parts of Worcester, Middlesex and Essex counties by the Massachusetts Department of Environmental Protection.
This comes after smoke from wildfires on the West Coast and Canada turned the sun red last night and made outdoor activities iffy for some sensitive groups, such as those with asthma and older adults. It may seem incredible that you can smell burning wood from thousands of miles away and see the smoke above your house, but that's what's happened.
So what does it mean, for weather, climate, and health? Joining us to discuss is Jon Levy, a professor of environmental health at Boston University's School of Public Health.
This segment aired on July 27, 2021.