Talking Afghanistan With Congressman Jake Auchincloss
48:09
Play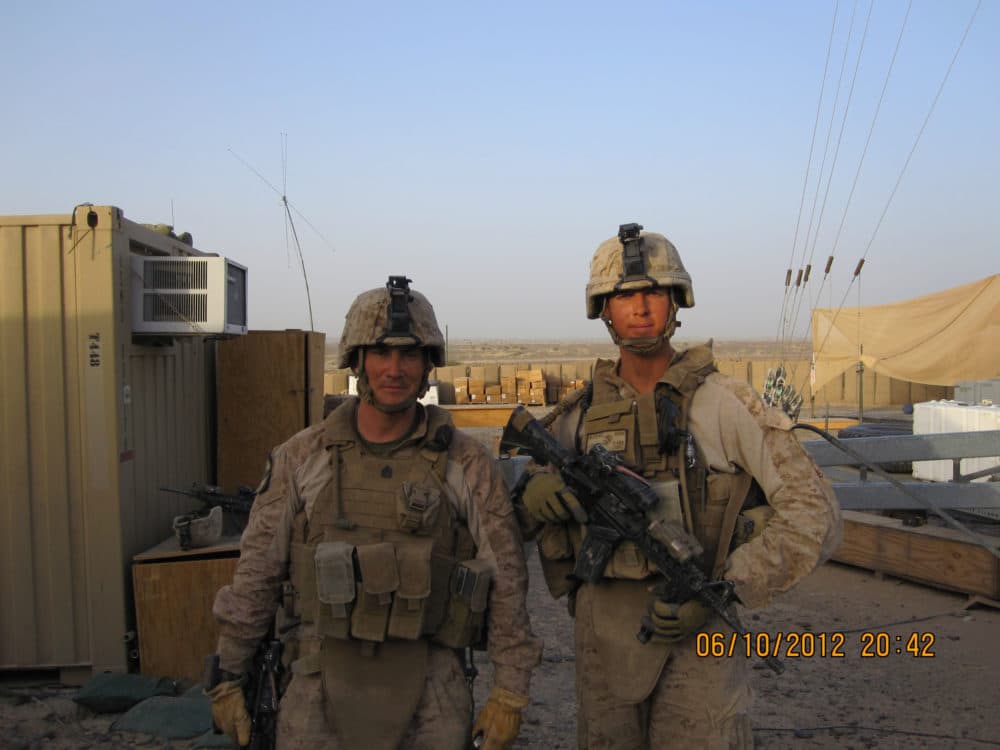 This is the Radio Boston rundown for August 17, 2021. Jamie Bologna is our host.
Local reaction continues today after the Taliban's return to power in Afghanistan, and the dramatic scenes of Afghans trying to flee, as American forces hastily evacuated Kabul. Governor Charlie Baker today said in a statement on Twitter that the Commonwealth "is ready to assist Afghan refugees seeking safety and peace in America." Here to talk about the latest on ground and the Biden administration's handling of the withdrawal, is Congressman Jake Auchincloss, who represents Massachusetts Fourth District. He served in the Marine Corps, commanding infantry in Helmand Province in 2012, leading combat patrols against the Taliban. 
Summer's winding down and you've gone to the beach, maybe a BBQ or two. But there's one thing we hope you haven't experienced-- an encounter with a shark. Today, we're diving into the world of sharks; are we seeing more of them, and if so, why? And what's up with all the Great Whites? We chat with John Chisholm, Adjunct Scientist of the Sharks, Fisheries Sciences, and Emerging Technologies program at the New England Aquarium to find out.
It's Tuesday, which means it's time for "Ask The Doctors." The federal government is expected to announce guidance on a booster shot for most Americans, eight months after their most recent dose. And with the return to schools just around the corner, we're here to answer all of your questions about viruses, vaccines, and variants. Joining us this week are Dr. Helen Boucher, infectious disease physician at Tufts Medical Center and interim dean of the Tufts University School of Medicine, and Dr. Philip Landrigan, a pediatrician, public health physician, epidemiologist, and director of the Program for Global Public Health and the Common Good at Boston College.
This program aired on August 17, 2021.