20 Years On: Local Reflections on September 11th, 2001
Play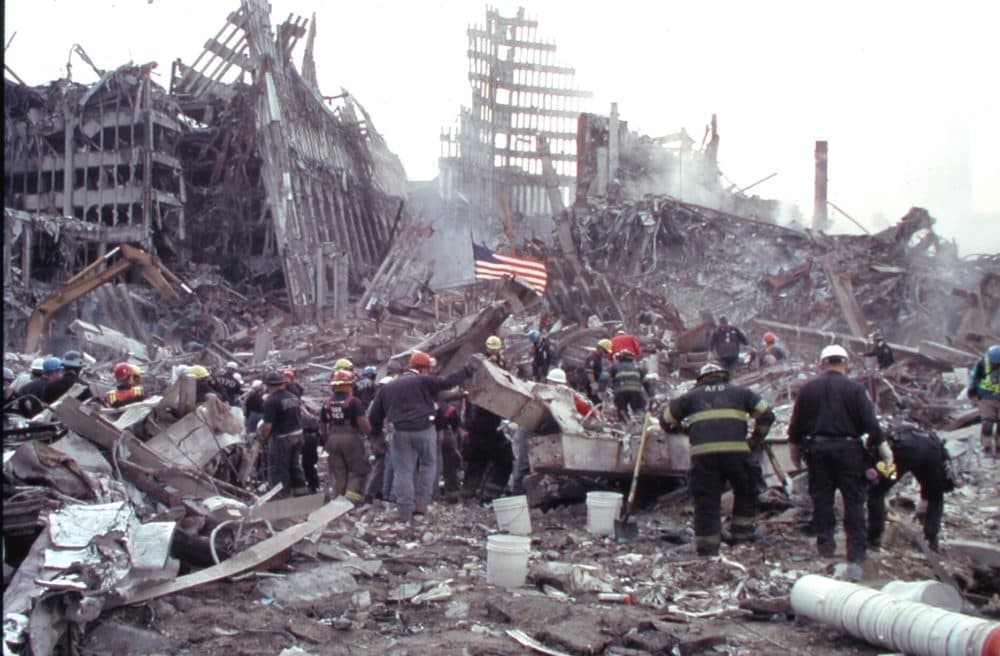 This article is more than 1 year old.
This is the Radio Boston rundown for September 10, 2021. Tiziana Dearing is our host.
Today we bring you a special hour remembering the September 11th terrorist attacks. First, we chart through personal memories and reflections with Mitch Zuckoff, a Boston University professor who wrote the first lead story on 9/11 for The Boston Globe. He is also the author of the book "Fall and Rise: The Story of 9/11."
Then, we hear from Katie Murphy, head of the Massachusetts Nurses Association. Her brother Charlie worked in the World Trade Center and died on 9/11. We also check in with Adil Najam, Dean of Boston University's Pardee School of Global Studies. He gave commentary on WBUR in the weeks following September 11th.
We end our show with your stories. Earlier this summer, we asked you to submit your memories of 9/11. Today we hear one of them, and we bring you another one on Monday. Today, we hear from Roxanna Myhrum, who was a starting her first day as a student at Harvard University on the day of the 9/11 attacks. She recalls how quickly her new school year changed.
This program aired on September 10, 2021.