State Leaders Condemn Biden Administration's Treatment Of Haitian Refugees
47:32
Play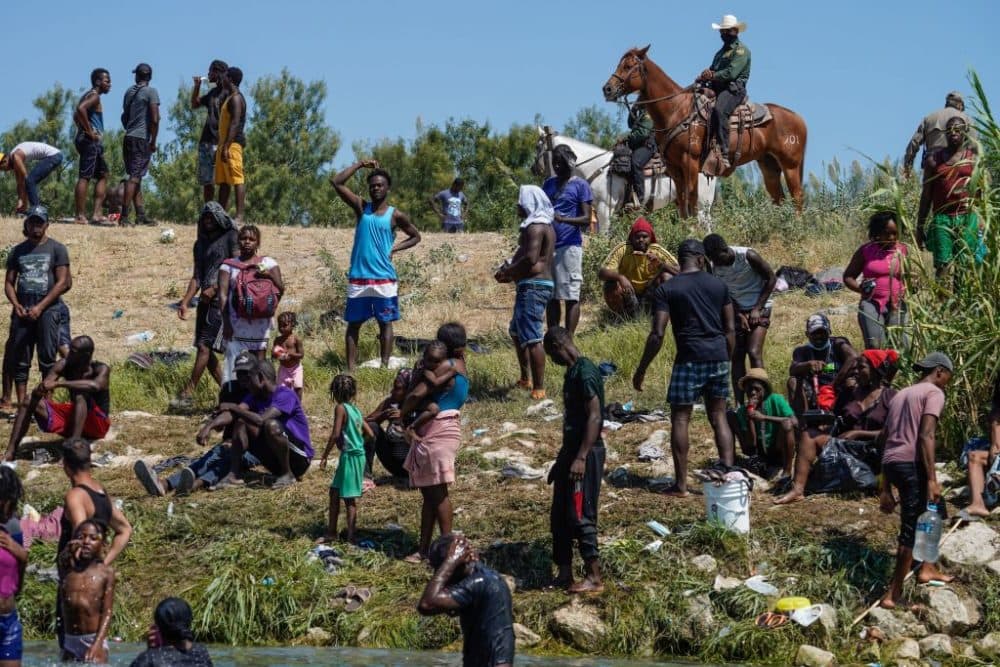 This is the Radio Boston rundown for September 23. Tiziana Dearing is our host.
More than a dozen Massachusetts elected officials are publicly condemning the Biden administration's treatment of Haitian immigrants seeking shelter in the U.S. This morning, we got news that the U.S. Special Envoy for Haiti, Daniel Foote, is resigning, saying he refuses to be associated with the United States' "inhumane, counterproductive decision to deport thousands of Haitian refugees." Massachusetts is home of the third-largest Haitian community in the country, so we check in with Marie St Fleur, former State Representative, and the first Haitian-American elected to state office in the United States, about how the current situation is resonating across Greater Boston and the rest of the state.
As city leaders debate the worsening situation around Mass and Cass, business leaders in the area are clamoring to be included in the conversation. We sit down with one of those leaders - Catherine D'Amato, the President and CEO of the Greater Boston Food Bank, to find out what she's seeing on the ground, how her organization has had to adjust, and what she wants out of city leadership.
John Barros has run for mayor of Boston twice. The first time, in 2013, he was endorsed by The Boston Globe in the preliminary, but did not make it to the general election. Then, after serving as Boston's Chief of Economic Development under Mayor Marty Walsh, he decided to run again this year. Again, he did not make it to the general election, but he was part of an historic field. A woman of color will be Boston's next mayor, but the city will not have its first Black mayor, despite three Black candidates running in the preliminary. John Barros joins us to talk about his campaign, how the race shook out, and what he sees as the most important challenges facing the city of Boston moving forward.
Bobby Gentile, the last publicly-named person of interest in the Isabella Stewart Gardner Museum heist, passed away last night at the age of 85. We talk with Anthony Amore, chief of security at the Gardner Museum, about what that means for those still hoping the mystery will one day be solved, and why this story is still so compelling, more than 30 years later.
This program aired on September 23, 2021.