A special Veterans Day hour of Radio Boston
Play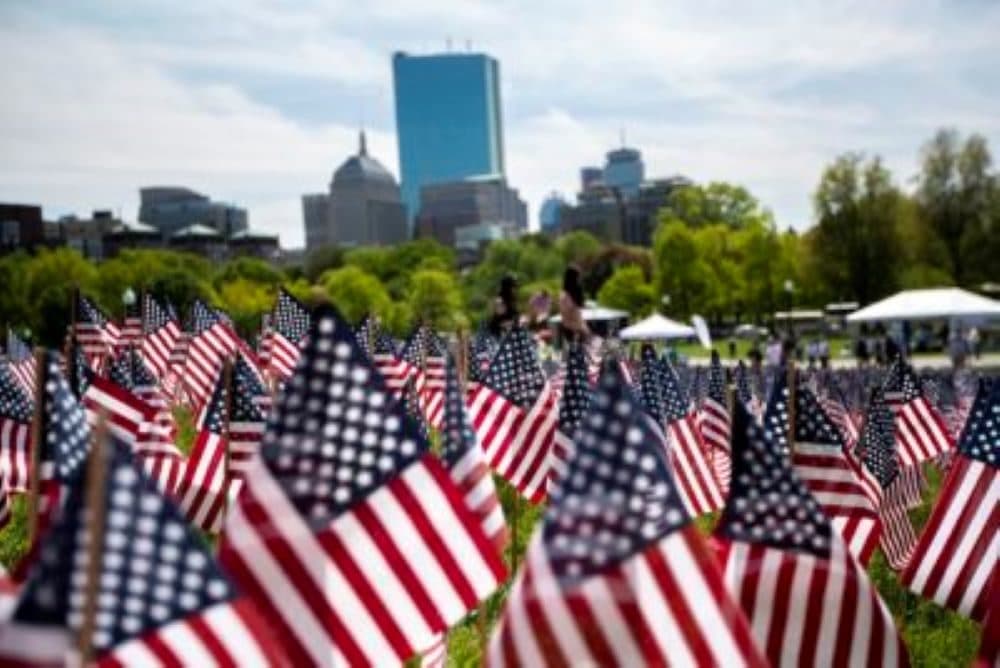 This is the Radio Boston rundown for November 11. Tiziana Dearing is our host.
We talk with our panel of veterans about why they chose to serve, how their experiences enriched their lives, and what their service cost them. We're joined by U.S. Reps. Seth Moulton and Jake Auchincloss, both former Marines. Mary-dith Tuitt, a former Navy aviation mechanic and now the veterans center program manager for Harvard Street Neighborhood Health Center, as well as Jenny D'Olympia, an Air Force veteran and director of the Military Veteran Psychology and the Train Vets to Treat Vets programs at William James College.
This program aired on November 10, 2022.