A look at Martin Luther King Jr.'s legacy and his enduring impact on civil rights
Play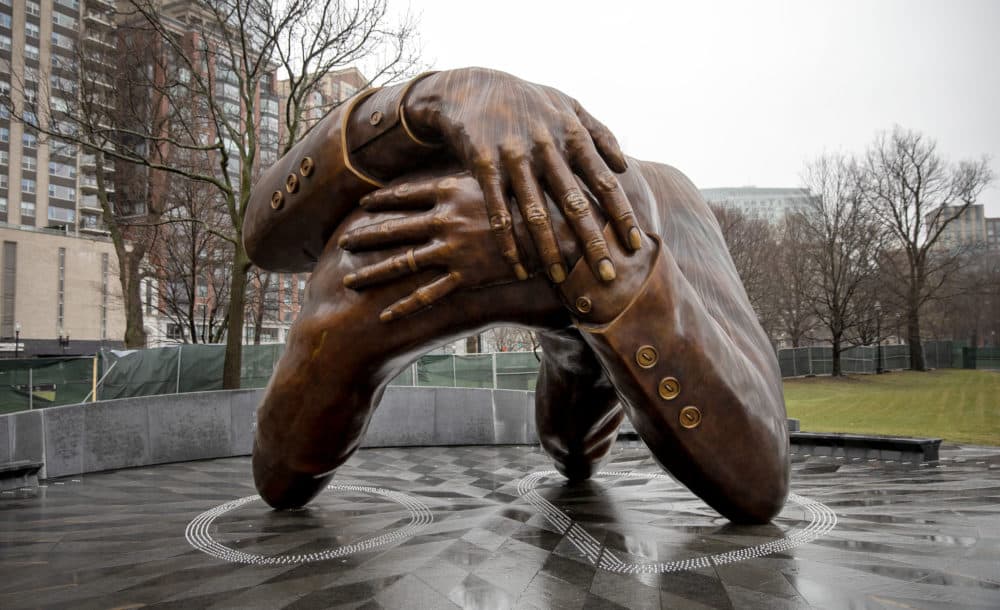 This is the Radio Boston rundown for Jan. 16. Tiziana Dearing is our host.
In a special hour of Radio Boston, we take a look at the life and work of Martin Luther King Jr. Often condemned in his time, he's now a celebrated figure of civil rights and nonviolent resistance. We take a look at his legacy with Imari Paris Jeffries, executive director of Embrace Boston, and two pastors: the Rev. Willie Bodrick II, senior pastor at Twelfth Baptist Church in Roxbury and the Rev. Mariama White-Hammond, founding pastor of African Methodist Episcopal Church in Dorchester and chief of environment, energy and open space for the city of Boston.
This program aired on January 16, 2023.