Exploring racism in Boston sports culture with Black journalists
Play
Boston is a major sports town with a diverse pool of athletes, but many of the people who cover those sports are white. Recent comments by local sports personalities have revived questions about the reputation of Boston as a racist city.
Radio Boston talks with three journalists — Shalise Manza Young, Dart Adams, and Khari Thompson — about their experiences on covering Boston sports while Black.
Interview Highlights
On the experiences of being a Black sports reporter in Massachusetts: 
Manza Young: "Well, I'm part of an even smaller percentage, which is Black women in sports media. So from my perspective and, you know, the bulk of my career or what I'm most known for is covering the Patriots, which also is a majority Black team. I never had issues with the players. And in fact, you know, the Black men who are NFL agents, the Black men who are scouts and assistant coaches and the other Black men in the NFL media sphere — the agents and scouts looked out for me. The other reporters, you know, sort of took me in as a little sister, and the players I was fine with. It was the readers and the audience who, you know, how much of it was gendered and how much of it was racial? It's hard to separate."
"The negative feedback I got was almost always, 'What do you know? You're only a woman. You've never played football before.' Sometimes there was, 'You're nothing but an affirmative action hire or a quota hire,' which is ridiculous. You know, as Jemele Hill has said, 'If there were a quota, there'd be more of me.' There'd be more women that look like me when I walk into locker rooms and press boxes and things like that. The issue I got most often was with the audience. And I think that sort of underscores what we're talking about here."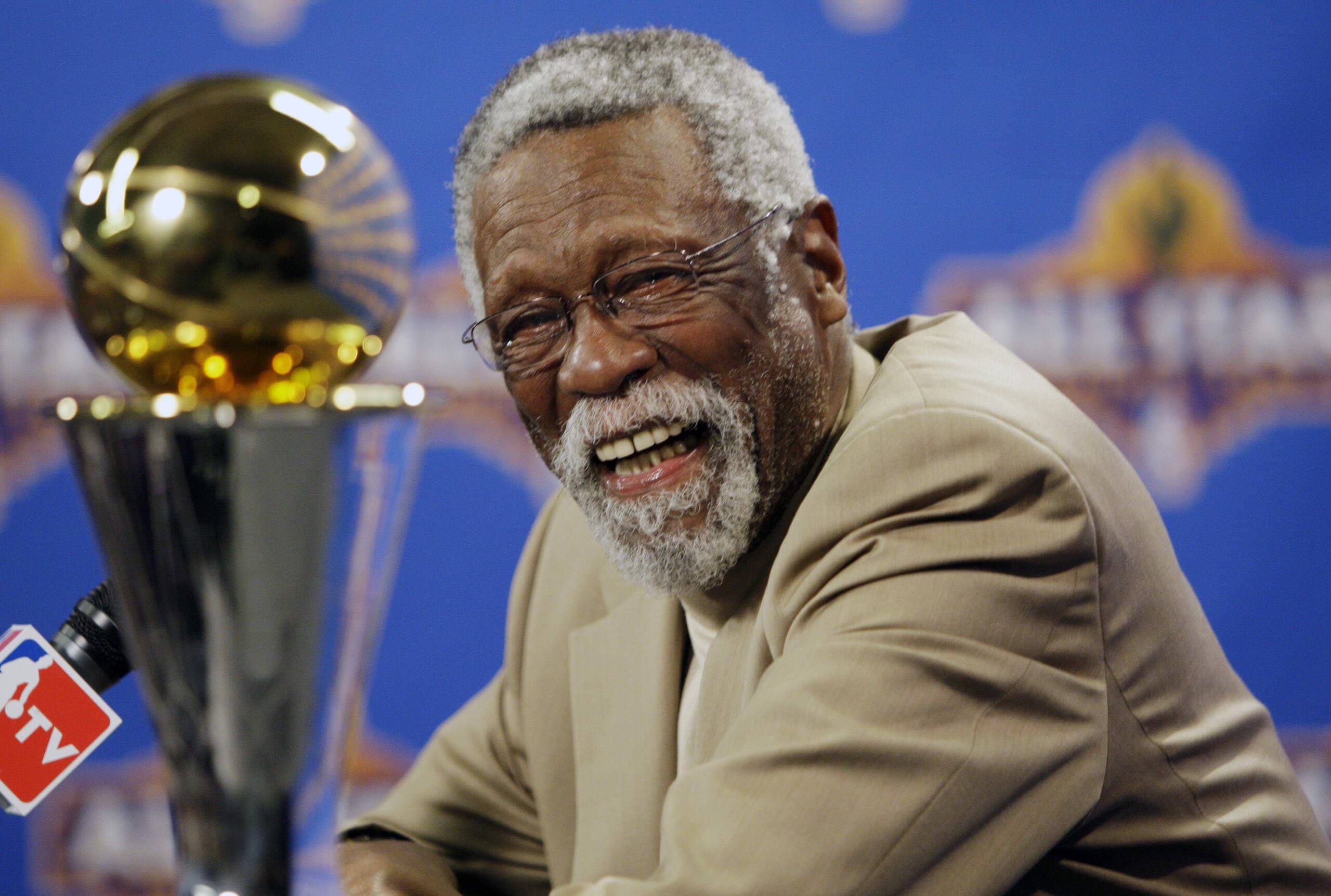 Adams: "Pretty much I have to always set the record straight and give context and explain things that normally I wouldn't have to because again, you have to consider the audience. You have to consider who you're covering, right? If you don't understand certain context or certain things about how this is going, how this looks, when you refer to a player after this time or this event happens, like you don't understand what you're doing or what you're saying, but we all receive it. And that's the reason why a lot of folks cannot listen to Boston Sports Radio. We can't go on Boston Sports Reddit. We can't open blindly and just openly accept anybody who's also a Celtics fan on Twitter. We're going to have to open up your page and go through your entire timeline for coded language. RT's of people that we don't agree with...so that's the issue too."
Thompson: "I'm a transplant, right? So I'm from the Chicagoland area, so I didn't grow up here. I came here and you hear the stories, but like largely my experience has not reflected what the stories are. But every once in a while something will happen where it is part of that. And for example, just the other day I had somebody tell me on Twitter, 'You know, you've never really fit into the Boston sports scene here.' And to me, the moment he said that, I knew exactly what he meant, because it had nothing to do with, you know, with my sports opinions or anything like that. It had everything to do with who I was and what I represent in this space — which is that when you go to Gillette Stadium or you go to the Boston Red Sox press box, you look around and there might be two other people that look like you there."
On the lack of Black representation in sports journalism: 
Manza Young: "The event that I keep going back to is in 2017 when Adam Jones, who is then playing for the Baltimore Orioles, told reporters after a game at Fenway Park that he had been called the N-word multiple times and had peanuts thrown at him. Any Black person heard him say that and said, 'Yep.' But of course, because at the time there was only one Black person ... one total Black person on the Boston sports radio stations — it was Michael Holley. And he told me recently this event ended up being the beginning of the end for him at WEEI."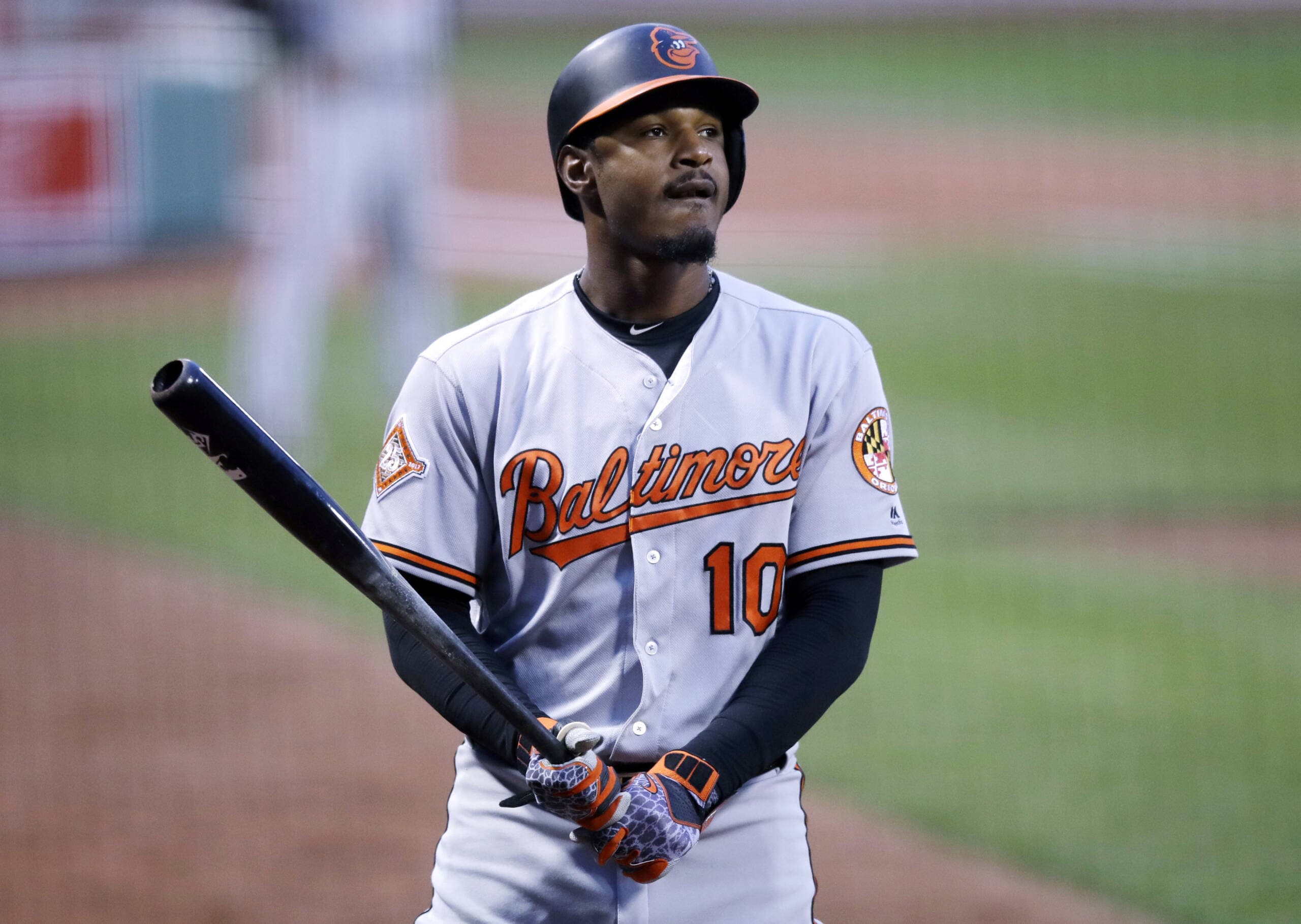 "The initial response the next morning or all of their response was indignation, that how dare Adam Jones say what he said, including from an NFL reporter — who I thought I was friendly with at the time — on Twitter talking about, 'I've been to Fenway 200 times.' I reached out to that person privately and explained to him racism that I have dealt with, my husband has dealt with, my family has dealt with [in] Massachusetts, Greater Boston, in Boston, and he just pushed back entirely. And I shut that person out of my life, and that is where it comes out. The news cycle should have been, 'Hey, you are all making us look bad.' All of the white hosts on the sports radio stations should have said, 'This is why Boston has this reputation, because a couple of you show your ugly butts and it makes the rest of us look bad. But the news cycle was the outrage at the Black man who had absolutely nothing to gain and everything to lose by telling the world what happened to him."
On being a Black sports fan in Boston:
Adams: "Basically in Boston, you either get overwritten or you get erased, right? So our experiences are constantly being tossed aside. And when we explain to you that as sports fans, we can't do what you do, I can't just go to the Greatest Sports Bar. I have to make sure that it's a safe space for my people before I go there, you know? So I get asked all the times, 'Where do you all go to watch Celtics games?' I watched Celtics games at home. At home. It's like, 'So do you go to a lot of games?' Typically, no. You know, I'd love to go, but it's just like there's so many other things in place. As a Black fan, you have to protect yourself and you have to also consider what you're doing and watch who you're allowing into your space at every turn. And that's not something that a typical Boston sports fan even has to think about."
This segment aired on April 28, 2023.