Silvia Alvarez Labored To Transform Her Country Of Origin
04:21
Play
This article is more than 3 years old.
Silvia Alvarez grew up in Santiago, Chile. Her father was a military general; her mother was a town mayor. As a child, Silvia shared tea and cookies with Eva Perón.
When Salvador Allende became president in 1970, Silvia became more radical. She co-founded a political party, The Christian Left, based on liberation theology. She and her husband came to believe that justice must be served on Earth, not left for promises of a heavenly but distant future.
Renouncing privilege, the couple traveled with their four daughters to different churches each Sunday, interrupting the priest's sermon to encourage social action. Silvia Dominguez (her daughter), remembers this as a family activity.
"You know, it seems really crazy, right? But that's what we did," she said. "We went from church to church every Sunday, just to correct it along the theology of liberation."
Silvia Alvarez grew busier and busier: refining the party platform, organizing neighborhood groups that called out the bourgeoisie for hoarding material goods, distributing food in the shantytowns, empowering the poor.
"Whenever there were mass demonstrations," Dominguez recalled, "my mother was up on the stage, with Allende and the rest of the people."
Then, in 1973 came the Pinochet coup. Eight days later, the new regime took Silvia's husband. They held and tortured him for weeks in Chile's national soccer stadium, until Silvia's father, the general, intervened.
"My grandfather," Dominguez said, "basically had to agree to get rid of his own daughter. So he arranged for us to be thrown out of the country instead of imprisoned."
They fled Chile for Massachusetts in late December: two parents, four children, two suitcases.
"It was a Braniff International flight, and once we went over the border with Peru everybody started clapping and just feeling relief, because we all thought they could return the flight," Dominguez said. "It was a really, really scary, scary time."
Alvarez's fervency for social equity — the fervency of her entire family — never diminished.
"Everything that I do has to do with social justice," her daughter said. "So to me, the legacy of theology liberation is social justice, is a struggle for social justice."
After her husband died, Alvarez's daughters worried she might not survive the loss. When she was diagnosed with breast cancer, they worried even more.
"She came out of surgery," Dominguez recalled, "and she was really all drugged up and under anesthesia — and she saw us, and she rose her arm and said, 'Unidad popular ahora y siempre! Popular Unity now and forever!' And my sister and I looked at each other: 'OK, she's gonna be OK!' "
Alvarez laughed to remember. "That was the first thing that came to her when she got out of the anesthesia. That's when we realized she was gonna be OK." She was.
To nominate someone for remembrance, please email remember@wbur.org.
Correction: An earlier version of this article incorrectly identified Alvarez's father in a photo caption. The caption has been updated. We regret the error.
This article was originally published on January 10, 2018.
This segment aired on January 10, 2018.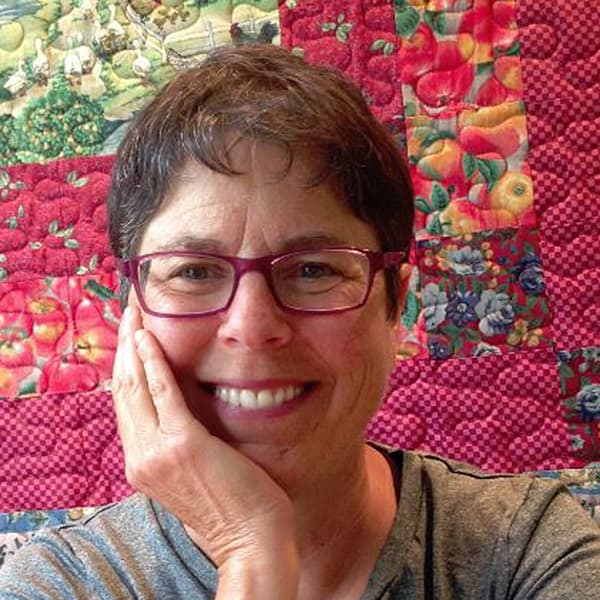 Elissa Ely Creator of WBUR's The Remembrance Project
Elissa Ely is a community psychiatrist in Massachusetts and the creator of WBUR's The Remembrance Project.