Interpreting The Patriots' Jimmy Garoppolo Trade Deadline Bomb
28:08
Play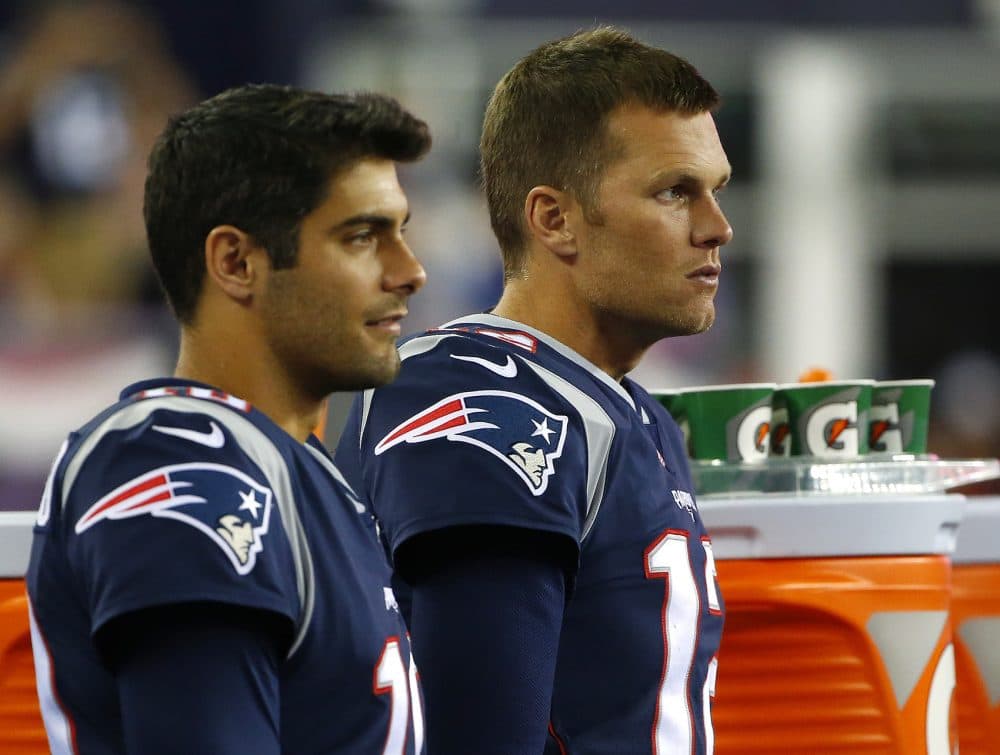 In today's episode of Season Ticket, host Chris Gasper (@cgasper) and guest Ben Volin process the Patriots' trade deadline bombshell that sent backup quarterback Jimmy Garoppolo to the San Francisco 49ers. They discuss why the Patriots made this move, other moves that might happen as a result, and what it means for Tom Brady's future. Then, Dan Shaughnessy joins to talk about where this ranks among the pantheon of major Boston sports trades and chats about the epic World Series keeping us all up late at night.
Guests
Interview Highlights
On what this trade means for Tom Brady's future
Ben Volin: Obviously, [the Patriots] feel a lot more confident in 40-year-old Tom Brady to play several more years. That's the clear sign of the trade. Tom Brady is still the best quarterback in the league right now at age 40 and he's told anyone that wants to listen that he wants to play until he's 45. The Patriots, now, by trading away both of their young quarterbacks this year, are certainly betting on it.
"They like Jimmy a lot, but they like Tom Brady even more."

Ben Volin
On why the Patriots made this deal
Ben Volin: If they thought that Garoppolo was [like an] Aaron Rodgers and they could keep this dynasty going another ten years after Brady retires, and the only reason they got rid of him was they didn't want to pay him, well, that'd be a shame. I think what this trade says more is, they like Jimmy a lot, but they like Tom Brady even more. They think that they can find another guy to develop...they'll just go back into the draft again this time and find another kid in the first or second round and develop him.
On the timing of this deal
Ben Volin: The real question [is], did they wait too long now in waiting to trade him here at the deadline? Again, we don't know the offers that they received. Either you believe that the Browns were offering the world for him [last offseason] and the Patriots just didn't bite, or that the Patriots really didn't get those offers and it was really always only a second round pick.
Chris Gasper: I think one of the factors here was [the Patriots] wanted to see a 40-year-old Tom Brady [play]. And to see that Tom Brady is still Tom Brady at 40 years old—if he had not played as well this year then maybe it's a different scenario and they're ready to move on from Tom and they have Jimmy in place.
On possibly using the franchise tag on cornerback Malcolm Butler
Ben Volin: I've been listening all morning to various opinions that the Patriots can now use the tag on Butler and Butler will be "all pissed off and that would really make him mad." And I [think] absolutely the opposite is true. I think if Butler got the franchise tag, which would guarantee him a one-year salary of $15 or $16 million next year, I think he would dance a jig. I would not count anything out with Malcolm Butler right now – he's gonna test the market next year, no question, but if he doesn't like the offers that are out there, I absolutely could see a scenario where he returns to the Patriots. But I really don't think they use the franchise tag on him. They've been really conservative with it and I don't think they value him as a $15 million player.
On the Patriots' backup QB situation post-trade
Ben Volin: Brian Hoyer (released by the 49ers last night) knows the system, 32-year-old guy, started a bunch of games in the league—you know what you're going to get out of him. To pay a couple million to a guy like Hoyer to hold a clipboard, I think that's fine...[But] the best quarterback out there is a guy that no one wants to talk about...Colin Kaepernick. I think he is probably the best pure quarterback out there but I'm not sure that he is [an option], certainly with his skill set and the fact that he's not a very efficient pocket passer.
"[The Patriots] are trading a ghost, a potential, a someone that never was. I mean, the man never played football here."

Dan Shaughnessy
On where this trade ranks in Boston sports history
Dan Shaughnessy: Well, it's a news-making trade but [the Patriots] are trading a ghost, a potential, a someone that never was. I mean, the man never played football here. The totality is, what, two starts? So, I mean, in comparison, I understand his name was in the headlines a lot, he was a really handsome guy—more handsome than Tom—his picture's in the paper a lot, but he never played here. A guy like Nomar [Garciaparra] did so much here and was a fan favorite. Those kind of things doesn't equate in my view. But, in terms of news, sure. There's been so much conversation around Garoppolo on all these talk shows and just around Foxboro and around the league.
On the World Series
Dan Shaughnessy: In terms of drama, back-and-forth memorable games, already two of the top ten games of the modern era have been played in this thing...We have one or two more to go but I believe it's gonna be in the top-5 [World Series of all-time] no matter where it lands.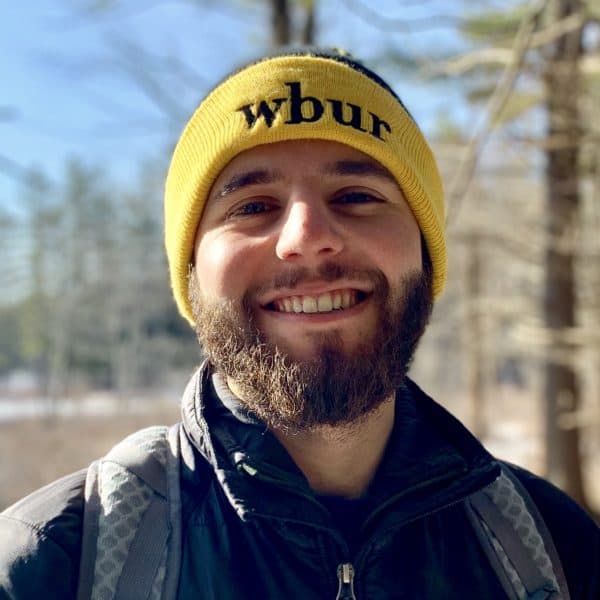 Josh Swartz Producer, Podcasts & New Programs
Josh is a producer for podcasts and new programs at WBUR.