Touching All The Bases With Chad Finn
26:57
Play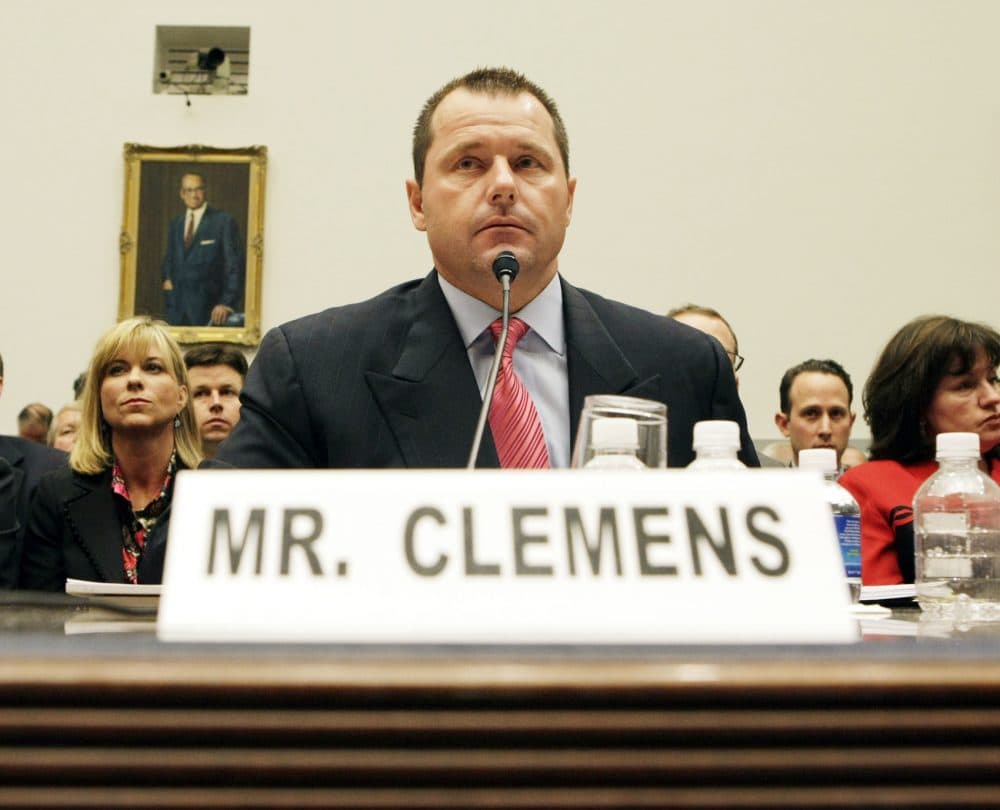 In the latest episode of Season Ticket, Chris Gasper (@cgasper) and Chad Finn respond to Hall of Famer Joe Morgan's assertion that steroid users should be disqualified from enshrinement in baseball's promised land and go over the newcomers on the ballot this year. Then, they reflect on late Patriots wide receiver Terry Glenn and his roller coaster NFL career, which included one of the most infamous moments in Boston sports media history.
Guests
Interview Highlights
On why some steroid users should be included in the Hall of Fame
Chad Finn: How I see the Hall of Fame is [that] it's a museum; it's a place where you mark baseball history and, right now, if I went to Cooperstown and looked up at the plaques on the wall, there's an enormous gap there in baseball history because the best players of the '90s, for whatever they did, are not up there.
Chris Gasper: You can't erase an entire era of baseball. You can't just go back, and take an eraser to it and say these games didn't happen, these accomplishments didn't happen, because they did. ... I certainly don't advocate cheating, and I'm with you, put an asterisk on the plaque or do whatever you need to do, but I'm pretty certain there are already guys that are in the Hall of Fame who were PED users.
On whether Barry Bonds and Roger Clemens should be in the Hall of Fame
Chris Gasper: The issue when it comes to Baseball Hall of Fame voting is the steroid era. And I think the two biggest symbols of that are Barry Bonds and Roger Clemens. For me, both of these guys, I'm sorry, I'm putting them in. I think whether they ever used PEDs or whether they [had chosen] not to use PEDs, these guys would have been in the Hall of Fame. They're two of the best players of their era, of their generation. I think that's what the Hall of Fame is about: were you one of the best players of your generation?
"You can't erase an entire era of baseball."

Chris Gasper, on letting some steroid users into the Hall of Fame
Chad Finn: I would vote for both of those guys, too.
Chris Gasper: And I think both Clemens and Bonds are products of the era that they played in. I don't think they used performance enhancers their entire careers. I think they looked around and saw what was going on and said, "Well, I better do this to keep up." ... So, if you want to [keep them out of the Hall of Fame], then do we have to take out the guys who played when there were no African-American players because they didn't compete against all the best players? Do you take out pitchers who pitched before the mound ended up being lowered?
On discrimination against the DH position in Hall of Fame voting
Chris Gasper: I really hope Edgar Martinez gets in. It's time to put a DH in the Hall of Fame. That's the knock on Edgar Martinez—that he is a DH. This rule has now been around since 1973; we're going on 45 years where this has been a known position in baseball, and it's still being discriminated against.
On how Red Sox greats are tangled up in the steroid debate
Chris Gasper: Overall, when you look at the Hall of Fame and this conundrum that the writers face in terms of what to do with the PED guys, I think it's really interesting from a Red Sox fan's perspective because it's not just Roger Clemens, who had a great career when he was here ... you also have Manny Ramirez, who got busted twice, who a lot of Red Sox fans would say [should be] in the Hall of Fame, and then David Ortiz. He was on that list of guys who tested positive. And I know he got a little bit of a pardon from MLB commissioner, Rob Manfred, before he retired. Manfred basically said, "well, some of those guys on the list—maybe they didn't really test." But still, right now, we don't know what he tested positive for and they haven't wiped it away. So, those are three of the greatest players in modern Red Sox history and they all have this PED thing attached to them when it comes to their Hall of Fame case.
Chad Finn: That Ortiz thing is fascinating to me. It was the New York Times report in 2009 [but] they had been tested in 2003 [and] guaranteed that it would not be released publicly. They were just trying to gauge how many players were using this ... Four names got leaked out out of 103 guys who tested positive: A-Rod, [Sammy] Sosa, and two Red Sox guys, Manny Ramirez and David Ortiz. One, that it was in the New York Times makes me suspicious of where that information actually came from, with two Red Sox guys being on that list. Two, I want to know the other 99 names because, I guarantee you, if you had those other 99 names, your perception of the Hall of Fame ballot, the Hall of Fame itself, and whose clean and who wasn't, would be completely changed. That is the mystery and the conundrum that we have in all of this is that there's so much more information out there that we're never going to get.
"It's one of the most famous lines in Boston sports history and it was pretty obvious at that point that Terry Glenn was not long for the New England Patriots. "

Chris Gasper
On how Terry Glenn is remembered in New England
Chad Finn: Probably first, unfortunately, is how enigmatic he was. He had that phenomenal rookie year where you had Drew Bledsoe as the young quarterback, Curtis Martin as a young running back and Glenn. Patriots fans, at that point, had been waiting a long time for something really good to happen to the franchise and you talked yourself into believing that it was like what the Cowboys had with [Troy] Aikman, Emmitt Smith and Michael Irvin. It didn't quite work out that way because Martin left for the Jets the next year [and] Glenn had a lot of issues in terms of staying healthy and other things. So, I remember him as a guy who's mostly unfulfilled promise. But that one year where he really did fulfill it, it was as much fun as you'd had as a Patriots fan at that point, probably since the mid-70s.
Chris Gasper: He's interesting in that he played a big part in Patriots history. He's the answer to a trivia question: Who caught the first touchdown pass of Tom Brady's career? And he's also the guy who really fractured the relationship between Patriots owner Robert Kraft and then-coach Bill Parcells. If that relationship doesn't get fractured, Parcells probably doesn't walk away and go to the New York Jets following the 1996 season and who knows if Bill Belichick ever ends up the coach here and you get five Super Bowls.
Chad Finn: I was surprised he was only 43 years old because of all the things that have happened in the Bill Belichick and the Tom Brady era. We're going on two decades, now. Glenn feels like more than a generation ago but, when this happened, it sort of sends you back a little bit nostalgically and you look at the things he accomplished when he was an engaged player and when he was at his best.
On Drew Bledsoe's praise for Terry Glenn
Chris Gasper: His former quarterback, Drew Bledsoe, had a very touching tribute to Terry on Instagram and also wrote something for SportsIllustrated.com where he named all the receivers he played with. He said, "Terry Glenn was hands-down the best receiver that I played with. And even the other guys that I played with would admit that." I think when even professional athletes are in awe of your talent, that really says something about the kind of athlete you were.
On Terry Glenn's background
Chris Gasper: The only thing that matched Glenn's talent were the demons he had to overcome. He had a really tough childhood. His mom was beaten to death by a man when Glenn was just 13-years old and I think that really affected him. He didn't really trust people and he had a little bit of a reputation here for partying when he was a member of the Patriots and being a little standoffish, and I think that came from a very tough childhood.
Chad Finn: [Drew] Bledsoe said that Glenn had sort of come to grips and come into feeling comfortable in his own life over the last few years and openly talked about the horrible things that happened to him when he was a kid. If he had had that sort of maturity and worldview when he was here, he would probably be going into the Pro Football Hall of Fame at some point.
On Terry Glenn's infamous moment with Boston sports media
Chris Gasper: This was the 2001 season. He had just signed a new contract the year before for $50 million but he had been suspended for the first four games of that year for violating the NFL's substance abuse policy and the Patriots were going after his $11 million signing bonus. He ended up walking out of training camp and Bill Belichick suspended him. Glenn had all kinds of issues with the team and he went on Sports Final and Steve Burton asked him, "Terry, do you still want to play for the Patriots?" And Glenn looked at him and goes, "I did. D-I-D. Did." It's one of the most famous lines in Boston sports history and it was pretty obvious at that point that Terry Glenn was not long for the New England Patriots.