Gronkowski's Dirty Hit Mars Patriots' Eighth Straight Win
21:13
Play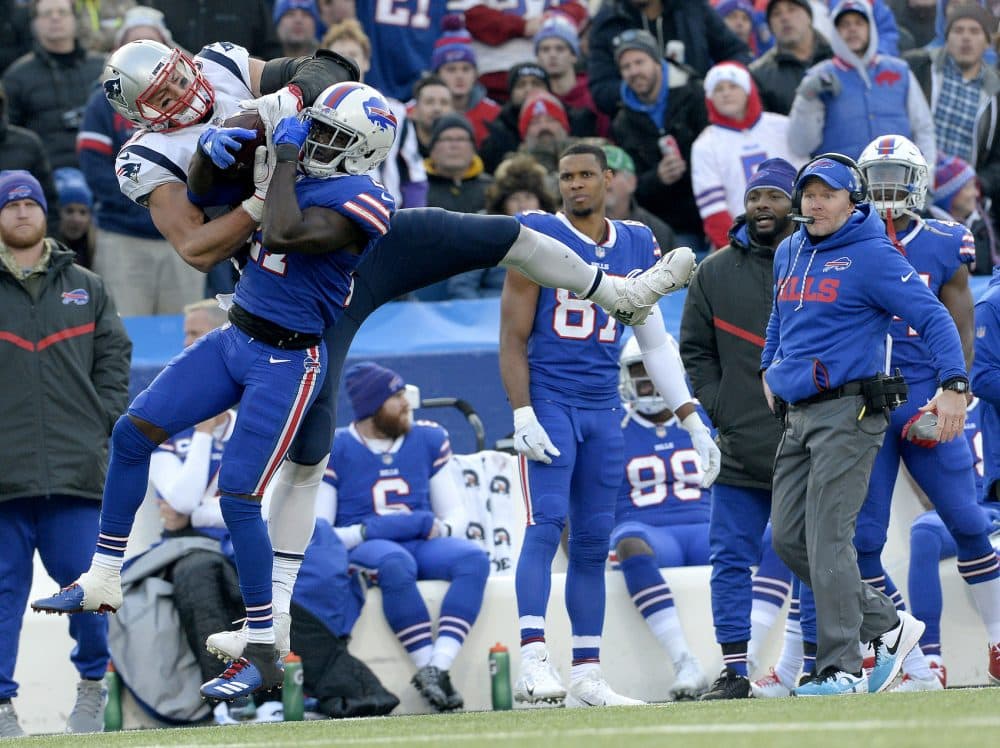 Today on Season Ticket, guest host Chad Finn (@GlobeChadFinn) and NFL reporter Ben Volin unpack the Patriots' eighth straight victory, which came over the Buffalo Bills on Sunday afternoon. First, they react to Rob Gronkowski's late hit on cornerback Tre'Davious White, which resulted in a one-game suspension levied by the NFL on Monday afternoon. Then, the break down Tom Brady and Josh McDaniels' sideline shouting match, the Pats' impressive ground attack, and former Bills practice squad player, defensive end Eric Lee, coming up big against his old team.
Guest
Interview Highlights
On Rob Gronkowski's cheap hit on Bills cornerback Tre'Davious White after the whistle
Ben Volin: Clearly [Gronkowski's] frustrated; He thinks that the calls don't go both ways ... He felt he was getting clutched and dragged and held all day. And I think you see it on that play—[Tre'Davious] White, before the interception, is just holding onto Gronk all play. So, clearly, his frustrations boiled over and got the best of him. But that's not an excuse ... I can't sit here and say Gronk's beef is valid ... I feel like for as often as Gronk gets called he probably gets away with more than a few offensive pass interferences too. I think it comes out of the wash. Even if you're not getting the calls on a single day, you got to try to keep your cool no matter what. You can't throw a flying forearm to the back of a guy's head when he's not looking and he's on the ground. Obviously, can't do that.
"His frustrations boiled over and got the best of him. But that's not an excuse."

Ben Volin
On Tom Brady's shouting match with offensive coordinator Josh McDaniels on the sideline
Ben Volin: Brady admitted it, you know, it's football and sometimes you get a little overheated. I don't think it's going to affect his relationship with Josh. Sometimes the people you love the most drive you the craziest too. So, sometimes you scream your head off at your family members.
On the Patriots' rushing attack
Even though it was a pedestrian game for Brady, even though the pass game struggled, it's great that they still won by 20 on the road and they established the run game. Second week in a row that they've rushed for 190 yards and it's only the second time in the entire 18 years of Belichick that they've done that. So, obviously they got the ground game going, and you're going to need that kind of balance in the playoffs when the weather is much more inclement. If [the opposing team is] taking away Tom Brady you still need to be able to move the football. So, I thought that was a real positive sign yesterday.
On running back Dion Lewis
Chad Finn: He looks like, probably, their third most important offensive player after Brady and Gronkowski.
Ben Volin: Yeah, and you might even argue that he's a little more important than Gronk even. I mean, Dion Lewis is such a central figure of this offense right now ... We've seen it over the last two months now; He's got those incredible moves where he can shake a guy and make him miss. But then he has surprising power to be able to run through the middle. Last week he had his first 100-yard game. This week he was right on pace for it and they kind of petered out at the end. He still had 15 carries for 92 yards. Six yards per carry is phenomenal.
"He looks like their third most important offensive player after Brady and Gronkowski."

Chad Finn, on running back Dion Lewis
On newcomer Eric Lee
Ben Volin: I think the appropriate response is, "Who? Eric Lee?" None of us had ever heard of him two weeks ago. Classic Patriots, they pluck him off the Bills practice squad. They then use him against the Bills and he has a huge game: his first career interception, one and a half sacks. They've really needed him to play on the defensive line at that edge spot. Hightower's down. Kyle Van Noy has been limping pretty badly the last couple of weeks ... They just needed a warm body on the edge ... So, classic Patriots finding a random guy to fill in and do well. And great job by Matt Patricia getting Eric Lee into the right positions. And great job by Eric Lee coming through for his new team.
On the biggest competition for the Patriots
Ben Volin: I think the only competition's in the NFC right now. You still have to like the Eagles and what the Vikings and Saints are doing is incredibly impressive, especially the Saints ... But, sorry, I'm not buying the Steelers. You've got to prove it to me. This is the same Mike Tomlin team and the same schemes on defense and Ben [Roethlisberger] looks disinterested at times this year. So, not buying the Steelers.
This article was originally published on December 04, 2017.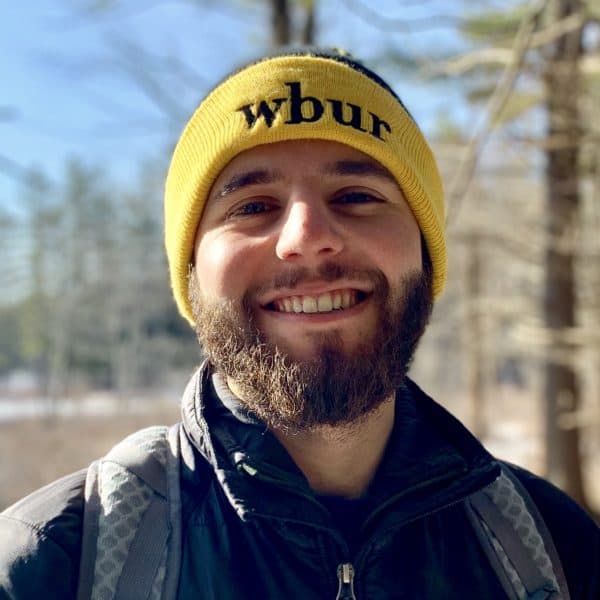 Josh Swartz Producer, Podcasts & New Programs
Josh is a producer for podcasts and new programs at WBUR.