Tom Caron On Tough Decisions For The Sox And Working for NESN
18:21
Play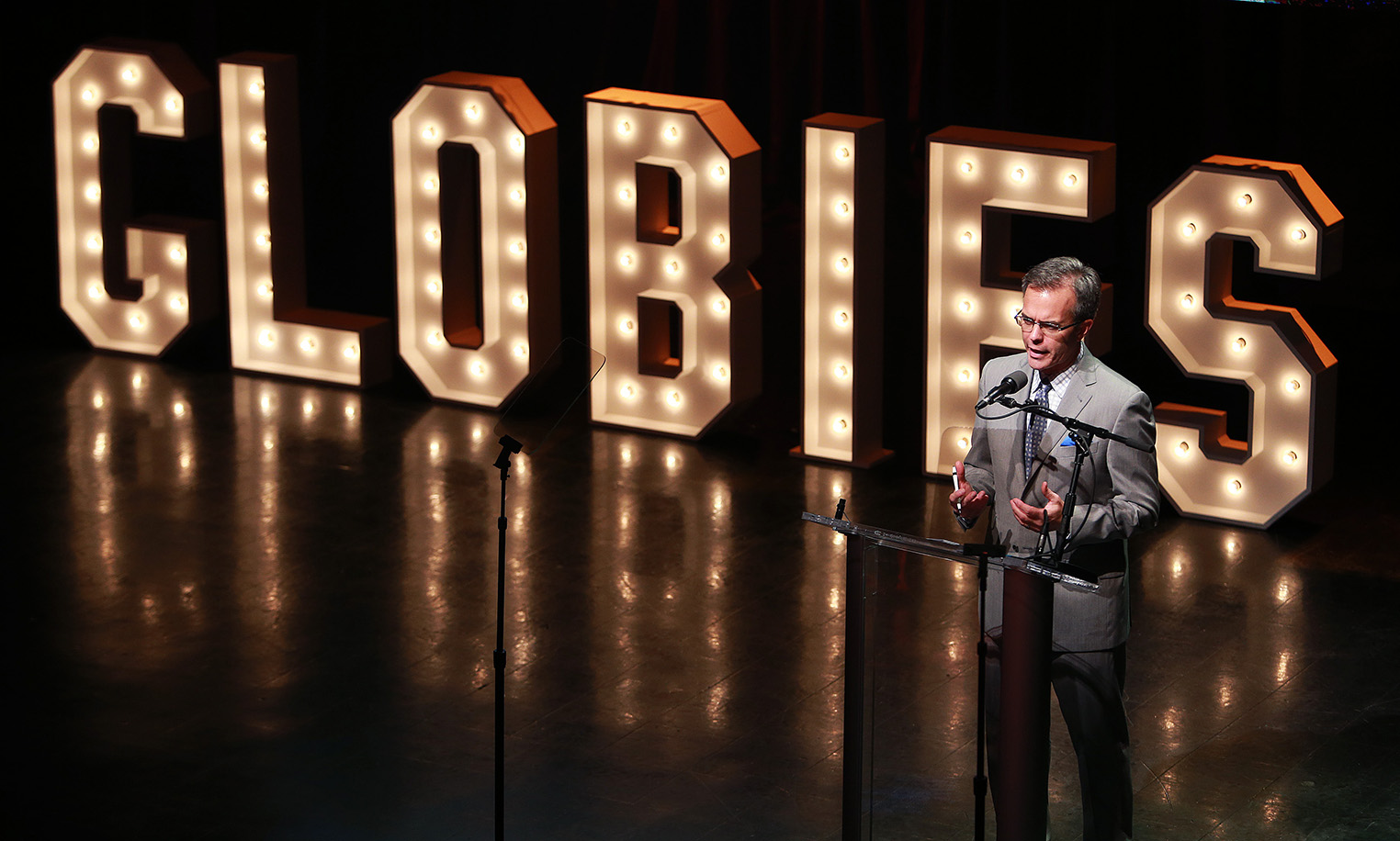 Today on Season Ticket, longtime NESN sportscaster and anchor Tom Caron joins guest host Steve Safran (@StevieSaf) from The Globies, The Boston Globe's sports award ceremony. First, they discuss the Red Sox's biggest offseason needs and which players they should make available to trade. Then, Caron shares insight into his career covering the Boston teams he rooted for growing up in Maine.
Note: This interview was recorded at The Globies on Tuesday, December 5th.
Guest
Interview Highlights
On Red Sox's biggest offensive needs
Tom Caron: They need to get a bat—I think that's without question the number one priority. I think it was at the end of the season. I think it was when David Ortiz retired and they didn't replace him then. So, a year later we're looking at the same thing ... In an era where home runs are being hit at a record rate—more home runs hit in Major League Baseball than any other season last year, and the Red Sox were last in the American League playing in a ballpark like Fenway Park—you've got to hit some home runs.
"My son was eight, I was in my forties, my Dad was in his eighties, and it was the first World Series championship of all three of our lifetimes."

Tom Caron, on the Sox winning the World Series in 2004
On his favorite targets for the Sox outside of Giancarlo Stanton
Tom Caron: I'm a big J.D. Martinez fan. Went from Detroit to Arizona and had a great year. The home run power kinda came up out of nowhere. It's going to be a matter of how much. He's going to be looking for five years and a lot of money. I [also] like Carlos Santana over Eric Hosmer—those would be a couple of first base options that would allow you to keep Hanley Ramirez as primarily a DH.
On which current Sox players are sacred and which are tradable
Tom Caron: The guys that are sacred, I think, are Mookie Betts and Andrew Benintendi and Rafael Devers ... Those are the guys you build around. Xander Bogaerts is right there as well. The problem Dave Dombrowski is going to have is: you can but it's going to be very difficult to extend all of their contracts. You can't give everybody $400 million ... When we were hearing a lot of talk about Jose Abreu from the White Sox, Jackie Bradley Jr.'s name seemed to be the first name that comes up. So, I think if they go that route, Bradley is a guy that is thrown into those conversations a lot. I just think there's enough talent on the free agent market that you don't have to trade to get it.
On why he prefers covering baseball to other sports
Tom Caron: What I love about baseball is the storytelling is just woven into the sport. There's no other sport like it. When you talk about a football game, a lot of what you talk about is the matchup because they're playing somebody different [every time] ... With baseball, you played them last night. It's really more about what this guy is doing right now, what he's done in the last weeks ... What I love about baseball is you wake up every morning and [I'm] feeding off what I did, sometimes, at one in the morning on the postgame show the night before. But, it's all about the pitching matchup; it's the thread of what happened last night. We have a 10 a.m. conference call every morning with the producers that kinda starts the day and then you talk to the manager at 4 in the afternoon. It just never ends, but it's the beauty of it. It's just in your blood.
On when his studio analysts don't have enough material
Tom Caron: There are times where an analyst will give you a four-word answer to the first question of the postgame show and the back of your mind's like, "Alright, we got 57 more minutes. Let's try and get through this together." I think what I do well with the show is try to mine the depths of their knowledge and pull what's best out of them. Some guys I have to talk a little about their era to get them back on the mound or at the plate, to get them thinking about the game. Other guys stay really up to date on what's going on now so I don't have to go there.
On how hitters and pitchers see the game differently
Tom Caron: What I have learned over 20-something years of doing this: hitters know hitting and pitchers know pitching and don't ask a pitcher about a hitter unless you ask him about the approach of the pitcher to that hitter. It's a simple thing, but you talk about David Ortiz and I know the pitcher's thinking about, "Well, yeah, he left it out over the plate, that's why it was a home run." And so you direct him to David Ortiz's ability to hit good pitching and now you've got them back. [Hitters and pitchers] look at completely different games. Some of the best nights are when I have two guys with me, one's a hitter and one's a pitcher, and we can go everywhere and that makes it a little easier.
"Hitters know hitting and pitchers know pitching and don't ask a pitcher about a hitter unless you ask him about the approach of the pitcher to that hitter."

Tom Caron, on a trick he has learned as a NESN studio host
On the positives and negatives to being sportscaster
Tom Caron: It's what you think the downside of a job like this would be. You work nights, you work weekends, you miss birthdays, you miss 4th of July, you miss holidays. It's great—I'm watching baseball for a living. It's what I would be doing if I wasn't. If I had a job in construction, I'd go home and watch baseball at the end of the day. I'm getting paid to watch baseball, so, that's great, but the hours are long ... I teach my kids: if you find a passion that you can make your living you've done pretty well.
On print journalism and hosting the third annual Globies
Tom Caron: I'm old school. I majored in journalism ... I grew up in Maine and so we didn't always get the games on TV, but you could get the Globe on the Sunday and read all about what was happening in Boston. So, I've always felt an affinity with the Globe. I've gotten to know most of the writers and Joe Sullivan, the Sports Editor. I have an amazing amount of respect for print journalism. It's become a lost art to have a great newspaper in your city and I think we have a great newspaper in our city. Anything I can do with the Globe as a brand is an honor to me and I love the idea of just getting everybody together from all the different teams to celebrate.
On covering the team he grew up rooting for
Tom Caron: My first year in studio was '04 ... Right as the ball comes to Foulke I call my Mom and Dad, they were still alive, and I call them up in Maine and the whole family was there. We all celebrated, although, parenthetically—this is my neurotic Red Sox fan moment—I hit send before Foulke threw it to [Doug] Mientkiewicz and the thought crossed my mind, "Oh my God, he's going to throw it away, they're going to lose 4-3. I blew this." Luckily he didn't. So, I hit send. I celebrate with my parents. I hung up, my phone buzzed and it was my wife calling with our son. My son was eight, I was in my forties, my Dad was in his eighties, and it was the first World Series championship of all three of our lifetimes ... So, yeah, I was a fan in '04—it was hard not to be.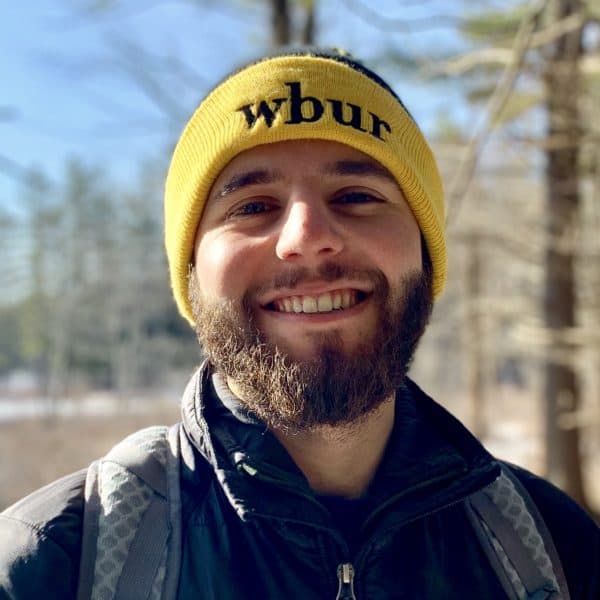 Josh Swartz Producer, Podcasts & New Programs
Josh is a producer for podcasts and new programs at WBUR.