Sean McDonough On Joining Monday Night Football And Pats-Dolphins
26:36
Play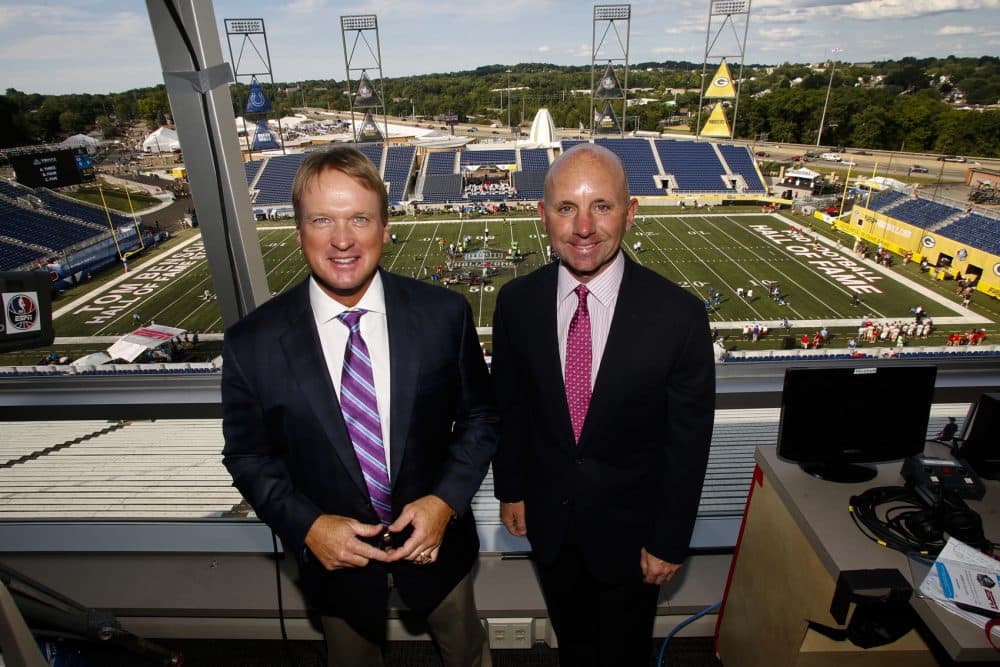 Today on Season Ticket, guest host Chad Finn (@GlobeChadFinn) welcomes sportscaster Sean McDonough to reflect on his career, from covering the Red Sox on NESN to Monday Night Football on ESPN. He talks about working with Jon Gruden, following in his father's footsteps, and the bevy of violent hits in recent weeks in the NFL. They also preview the Patriots-Dolphins game on Monday night, for which McDonough will be on the call.
Guest
Interview Highlights
On why TV play-by-play is more challenging than radio play-by-play
Sean McDonough: There's the old debate in our business about what's harder: radio or TV. A lot of people would say, "Oh, it's harder to be the play-by-play person on the radio because you have to paint all of the pictures and describe everything, where on TV, obviously, the people can see the images. So, the play-by-play person doesn't have to do as much of that." But, you know, I would argue the other side because, on the radio, that's true, you do have to paint all the pictures. But, you are also totally in control of the broadcast. I mean, you just talk about whatever you want in whatever order you want about whatever you want, whereas in TV ... a lot of times we're really reacting to replays and graphics that come up on the screen and flashbacks and that sort of thing. So, there's a lot less control on TV, which I think in some ways actually makes it more difficult.
"The most amazing thing that's happened with almost any team in the league this year is the dramatic change of the Patriot defense."

Sean McDonough
On responding emotionally on the broadcast during the Week 13 Steelers-Bengals game after a dirty hit
Sean McDonough: I think the vast majority of the people, at least what I've read and heard and people I've talked to, kind of felt the way I did as they watched—that it kind of had crossed the line from good hard-hitting, old-fashioned football into a lot of the stuff that has caused concern, whether it's about concussions [or] player safety, long-term and short-term. And I think, for me and for coach Gruden, our response was probably a lot more emotional than otherwise would have been because of what happened earlier in the game with Ryan Shazier [getting carted off the field]. And that wasn't a dirty play. Unfortunately, it was his own tackling technique that contributed to it. Just one of those freak accidents ... and you could feel the air come out of the entire stadium when that happened. You know, to have it all kind of disintegrate into the kind of game that it became, I think, was particularly tough.
On getting recognized in public more often since joining Monday Night Football
Sean McDonough: Even though I've done a lot of national events over the years, I could fairly comfortably travel around the country and not get recognized very often. And that has completely changed. I knew it was going to because [former MNF play-by-play guy] Mike Tirico's a really good friend of mine and I spent a lot of time with him over the years in various places— restaurants, golf courses, traveling to games—and he was constantly recognized everywhere we went. So, I knew that was going to happen. And it has happened. I'm fine with it. I didn't get into this to be a TV person. I really got into it because I loved sports and came to love, as a very young kid, sports broadcasting. But everybody, really, has been so nice that rather than view it as any kind of negative or an inconvenience, I have enjoyed it! I've met a lot of nice people.
On the turnaround of the Patriots' defense
Sean McDonough: The most amazing thing that's happened with almost any team in the league this year is the dramatic change of the Patriot defense. At the beginning of the year everybody was saying, "What is going on?" Those first four games ... they gave up 32 points per game in those four and there were 2-2. Now, they've won eight in a row and nobody scored more than 17 points against them since. So, it's a dramatic turnaround on the defensive side. You know, to a lot of the nation outside of Patriot Nation, there's a lot of no-names on this Patriots defense. I think it goes back to the coaching of Belichick and Matt Patricia to solve the problems and get it corrected. They're playing outstanding defense.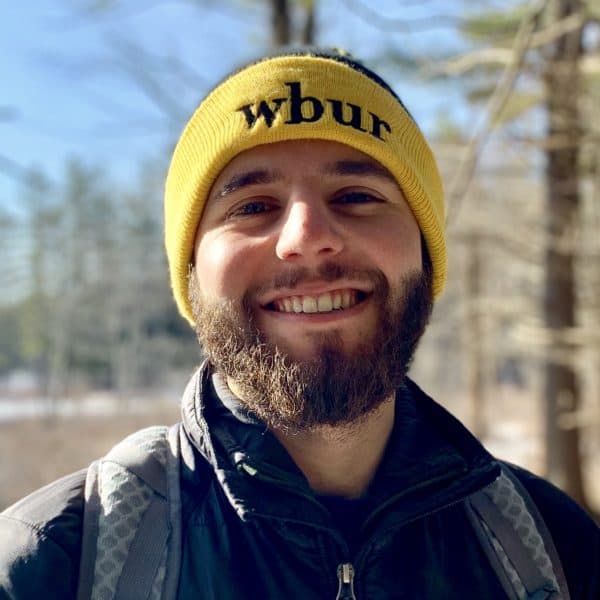 Josh Swartz Producer, Podcasts & New Programs
Josh is a producer for podcasts and new programs at WBUR.