Sports Movies We Love (And Some We Don't)
23:44
Play
In today's episode of Season Ticket, Globe Film Critic Ty Burr joins Joe Sullivan (@GlobeSullivan) to talk about the sports movies they love — and a few they'd rather not see again or never see at all.
Guest
The Best Sports Movies
Field of Dreams (1989)
Joe Sullivan: This is weird - why do I get sucked into it? I love Field of Dreams and I'm the least sentimental guy there is and I love that movie.
Bull Durham (1988)
Joe Sullivan: It's funny and sentimental a little bit - it strikes some good chords, too.
Rocky (1976)
Ty Burr: Sure, it does. It has to. It's a classic of its time, it's a classic of a genre, it's a classic of its star's career ... You can watch that now, I don't care how old you are and when you watch it, it plays as well today as it did when it came out … Certainly the sequels have not held up as well.
Cinderella Man (2005)
The Best of Times (1986)
Harvard Beats Yale 29-29 (2008)
I, Tonya (2017)
Hoosiers (1986)
SPOILER ALERT: The following clip shows the climax of the movie, and the text describes it.
Ty Burr: I always remember the scenes with Dennis Hopper - who had a career comeback with that role - and Gene Hackman's performance in it. I just find it terrifically moving. To me it's a great slice of Americana.
The Pride Of The Yankees (1942)
Fear Strikes Out (1957)
Ty Burr: Right. He famously had a nervous breakdown during a game … This is one of the great movies about nightmare sports dads. (Piersall's father is) always driving him, "You gotta be the best, son!" until he freaks out and climbs the fence at Fenway Park and then goes to one of those saintly 1950's psychiatrists to put it all together … It's a striking film and that breakdown scene is one of those great '50s freak out black-and-white scenes, and [actor Anthony] Perkins is really distressing.
Goon (2012)
...And A Couple Of The Worst Sports Movies...
Rudy (1993)
Ty Burr: Well then, why do people hold it up as this classic?
Joe Sullivan: I have no idea. And here's the truth … In actuality, the football players despised him; they thought he was an idiot. And my daughter goes to Notre Dame and of course the kids are real sentimental there. They're watching Rudy and as they're watching it, my daughter said, "You know, my Dad told me everybody hated him." They're going, "Shut up! What are you talking about?"
Ty Burr: That's why they make movies: to change the story around.
Celtic Pride (1996)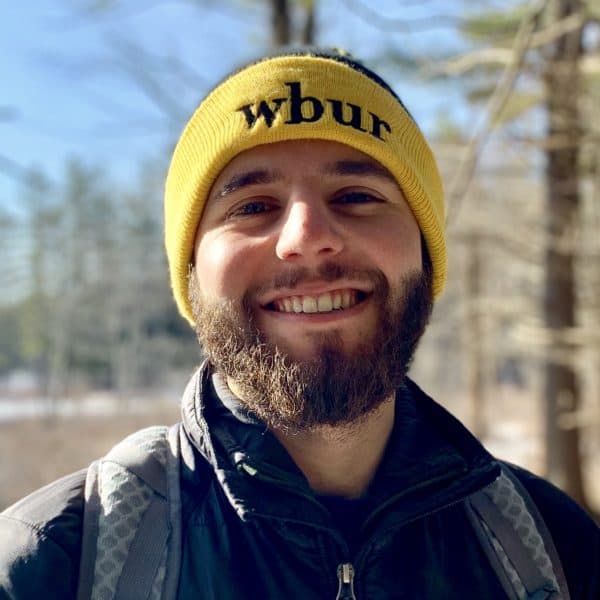 Josh Swartz Producer, Podcasts & New Programs
Josh is a producer for podcasts and new programs at WBUR.