Patriots Deep Dive: James Harrison, Tom Brady, Malcolm Mitchell, Instant Replay
32:21
Play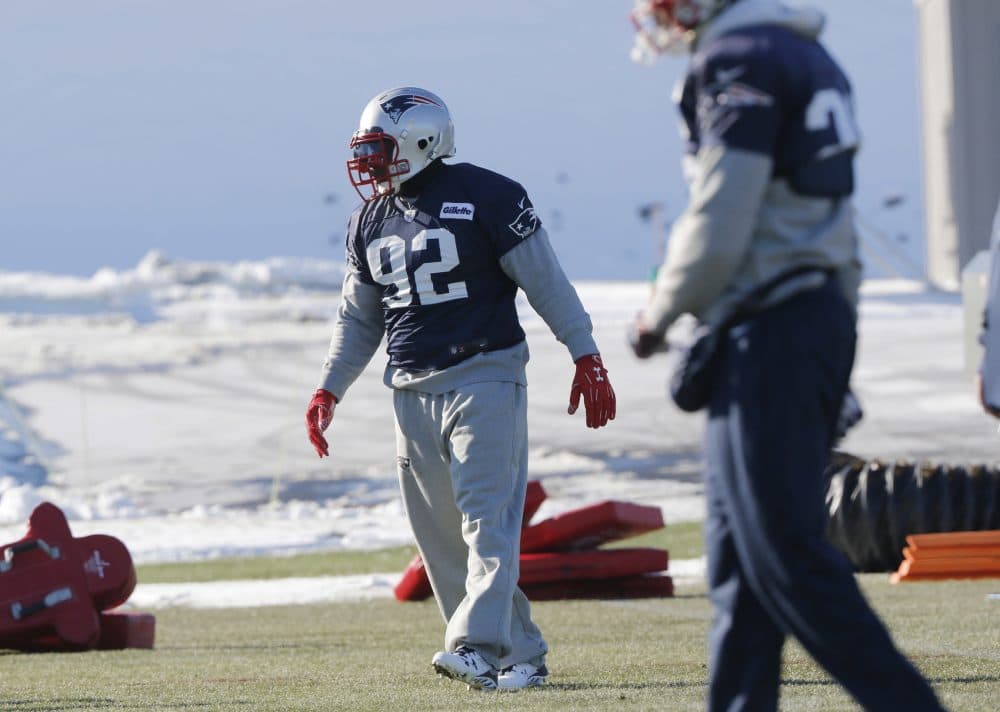 Today on Season Ticket, host Chris Gasper (@CGasper) and NFL reporter Ben Volin dive into the major storylines ahead of the last Patriots game of the regular season against the Jets. They debate the merit of signing recently released Steelers legend James Harrison and the value Malcolm Mitchell provides if he's able to return for the final stretch of the season. Volin also reports back on what the film says about Tom Brady's recent interception streak. Finally, they discuss the need for instant replay reform.
Guest
Interview Highlights
On the Patriots signing James Harrison, longtime Pittsburgh Steelers linebacker
Ben Volin: I think [the Patriots] are in an "all-hands-on-deck" approach right now on defense, especially in the front seven with injuries to [Dont'a] Hightower and Kyle Van Noy and Alan Branch. They're just looking for bodies up front. The run defense has not been very good of late, although they were much better against the Bills last week ... So James Harrison, I think they bring him in for ten, fifteen snaps a game. The guy is 39 years old. I don't think they're expecting too much from him.
Chris Gasper: I would characterize it as a desperation move in the sense that they desperately need bodies at that outside linebacker/defensive end position ... They don't have a lot of depth there. I'm just sort of curious why they would bring this particular player in because he is 39 years old. He has not played much at all this year ... And I just wonder if he's worth the trouble. I mean, this is a guy who has always marched to the beat of his own drummer, has been a little bit recalcitrant throughout the course of his career. At 39, I don't think he's suddenly going to change his ways to assimilate with the Patriots culture ... I sort of think at this point you're getting a name and not a player.
Ben Volin: I love the fact that they brought him in and, assuming they do play the Steelers in the AFC championship game, I mean, it would just be an amazing storyline to look out there and see number 92 now wearing a Patriots uniform and the Flying Elvis helmet instead of wearing black and gold. It's just going to make for an incredible AFC championship game.
"It's just going to make for an incredible AFC championship game."

Ben Volin, on the Patriots signing former Steelers linebacker James Harrison
On Tom Brady's recent dip in performance
Ben Volin: I went back and watched all 201 plays from the last five weeks—that's every throw attempt, kneel-down, scramble, play called back by penalty ... I wanted to see, you know, is there something wrong mechanically, is he hiding an injury? I definitely didn't notice anything consistent. There were a few themes that popped up. One is that it's his teammates. I think the injuries have really started to affect Brady. Gronk is the only guy that can create separation consistently and the only guy that can catch the ball in traffic consistently ... But the good still far outweighs the bad with Tom Brady. Like that Steelers game, those three straight passes in a row to Rob Gronkowski in the fourth quarter were all incredible for various reasons—Brady's ability to dip and duck away from the pressure, move around the pocket, throw on the run, deliver perfectly accurate throws to Rob Gronkowski—it was it was a clinic in the fourth quarter. And there are some other throws as well—in every game he pieces together two or three—that make you sit back and say, "Wow, this guy's still got it at 40 years old." ... So I don't see anything fatally flawed with Tom Brady. His mechanics aren't out of whack. I don't see an injury really popping up and affecting him. But, like I said, I think it comes back to his teammates, the injuries. He's got Gronk and Dion Lewis and he doesn't really feel confident in anyone else. And it has a cascade effect on the rest of the offense.
On Malcolm Mitchell being activated from injured reserve and returning to practice
Ben Volin: I'm still playing it safe with Malcolm Mitchell. I'm not expecting too too much from him. This is a guy who, obviously, hasn't played a snap of football all season. Had a very nice rookie season: 401 yards and four touchdowns, played in 14 games in the regular season and did it after sitting out most of the preseason because he injured his elbow last year. So he's shown that he can step in and be productive. But to do it in December after taking the last three months off ... I think Mitchell's probably good for 20-25 snaps a game. He probably takes Phillip Dorsett's role, but it's not like Brady's looking towards Dorsett at all. Mitchell is someone who can help, but I'm still not expecting some big impact from him.
Chris Gasper: You look at what's happening with that wide receiver corps, guys aren't getting consistent separation. Why not see what Malcolm Mitchell can do? It certainly is a tough ask, but when I go back to Super Bowl LI and what he did in that game—six receptions for 70 yards on seven targets—he really sort of bailed them out. They were having trouble beating man coverage on the outside in that Super Bowl and he was able to do it. Maybe they're hoping that lightning will strike twice and in some big game, whether it's playoffs or if they make it to the Super Bowl, he can do that for them again and sort of help them out.
"Of course the officials are upset that their calls are being undermined and that Riveron's basically officiating the game from New York"

Ben Volin, on senior NFL official Al Riveron overturning calls on the field
On potential instant replay reform and Alberto Riveron, senior vice president of officiating in the NFL
Ben Volin: Alberto Riveron is going way too far in his interpretations of the plays and overturning these calls ... If you have to sit there and stare at six different replays for two or three minutes, and you're not quite sure, then keep the call on the field. There has been a definite move away from keeping the call on the field and just using fractions of frames in the instant replay to overturn a call. That's definitely not what it was meant to be. The owners need to sit Al Riveron down this offseason and tell him, "You're taking this way too literally. We need to stick with the calls on the field unless it's an obvious mistake." And if he can't do it then they need to find someone else to do it.
Chris Gasper: I wonder if [Riveron's] alienating some of the rank and file officials.
Ben Volin: Of course the officials are upset that their calls are being undermined and that Riveron's basically officiating the game from New York ... [Riveron's] definitely calling this way too technically.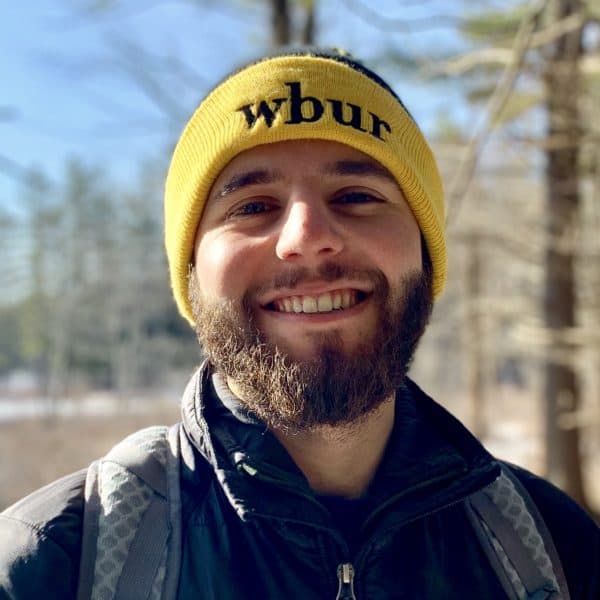 Josh Swartz Producer, Podcasts & New Programs
Josh is a producer for podcasts and new programs at WBUR.