Celtics Bench Shines In Cavs Rout, 'No Hard Feelings' In Isaiah's Return
24:48
Play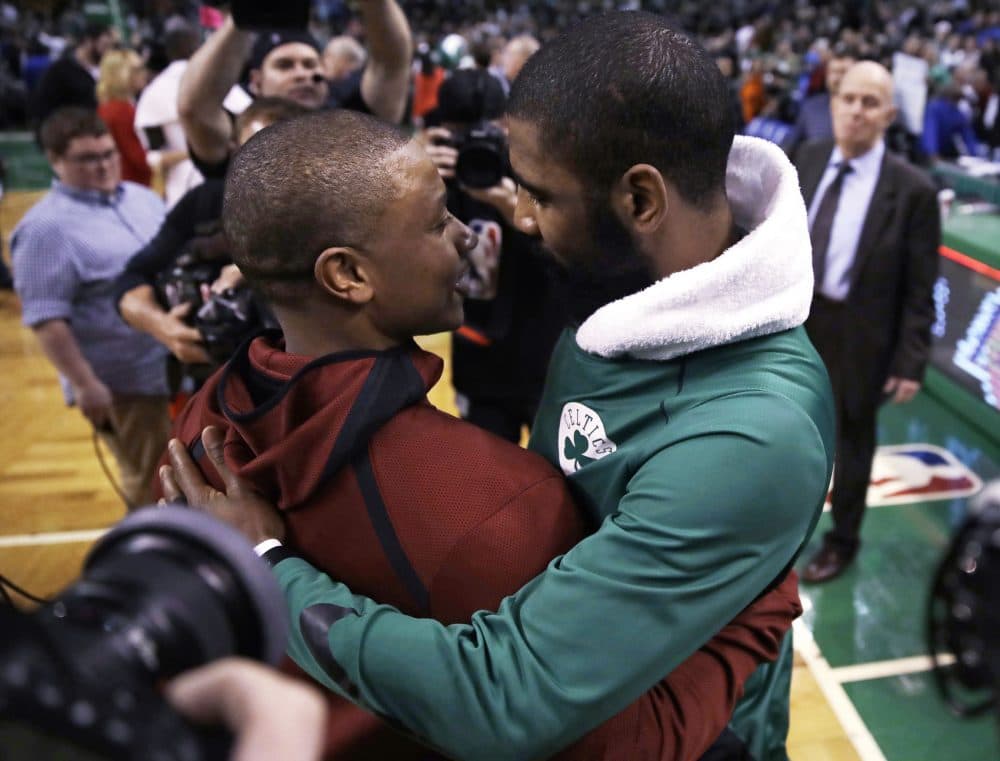 On today's episode of Season Ticket, host Chris Gasper (@CGasper) and Gary Washburn break down the Celtics' surprisingly easy 102-88 victory over the Cavaliers, including dominant play from the C's bench unit. They also talk about Isaiah Thomas' conciliatory return to the Garden and what he means to the Celtics franchise.
Guest
Interview Highlights
On Isaiah Thomas' relationship with Danny Ainge
Gary Washburn: I don't think he ever held any hard feelings towards the city or towards the fan base. I think he understand how much they appreciated his efforts in two and a half years. I just think it was a personal situation with Danny. I don't think he felt like Danny communicated with him during that trade situation. He didn't feel appreciated, like, "Hey man, explain to me what's going on here. Be real with me, because you've already traded Avery Bradley, you've already signed Gordon [Hayward]. I'm trying to get my hip right and all of a sudden you ship me to Cleveland." So, I do think he had a legitimate gripe in terms of his issues with Danny Ainge. Now he says they've text messaged and they're okay. Hopefully, both parties can move forward and we'll what happens when he comes back February 11th.
Chris Gasper: Do you 100% buy the idea that he's over this? That he really doesn't harbor any hard feelings towards Ainge and the Celtics and he doesn't feel, in any way, betrayed by them, after he was a significant part of their turnaround here? I mean, Al Horford is not on the Boston Celtics if Isaiah Thomas doesn't make the Celtics a desirable destination. Gordon Hayward's not on the Celtics if he's not recruited by Isaiah Thomas. Do you really believe Isaiah when he says this is just water under the bridge?
Gary Washburn: I think, of course, he wants to drop 50 on the Celtics ... The next time he comes back here, he wants to beat Boston very badly. But I also think he realizes, Chris, that he's in a good situation in Cleveland. They didn't trade him to Charlotte, they didn't trade him to Atlanta, they didn't trade him to a team that's just struggling. They traded him to a championship caliber team that needs him and he's playing with the best player in the world [LeBron James] ... I don't think any player is over being traded by a team that they loved. We can go throughout sports and that's pretty much the case. I do think that he's made positive step towards mending the fences with Danny. I don't think they'll ever be close again, but I think he's okay with the whole Boston situation.
"They're a different team when Terry Rozier is giving them consistent offense off the bench."

Chris Gasper
On how Isaiah Thomas time with the Celtics compares to other Boston sports greats
Chris Gasper: Even though his time here was brief—and I think in some ways Isaiah might exaggerate his place in Celtic history—I do think he's one of those guys that certainly left an impact ... They're not where they are right now without him, but the reality is he didn't win a championship here, he didn't make it to an NBA Finals. With the Celtics, it's a different standard.
Gary Washburn: I don't think he's overblowing his impact ... The fact is he played through a torn hip muscle and his sister's death and we got guys in the league like Chandler Parsons, who sits out for healthy rest at 27-years old ... He literally went home for a minute, went to the funeral and all that, and didn't miss a game. I mean, my goodness ... My whole thing with Isaiah is it kind of annoys me that some of the fans are downgrading his accomplishments because they feel like he's a diva.
On the favorite in the Eastern Conference
Chris Gasper: When you look at the Celtics, Gary, at 31-10 halfway through the season, do you look at them and say they're the favorites in the East? Or do you feel like it's the Cavaliers? I feel like it's the Cavaliers because IT's back and Cleveland looks like a deeper team, to me.
Gary Washburn: Cleveland, until you beat them, they're the favorites. When I was in Cleveland, I talked to Jae Crowder. He said the difference between playing in Boston and Cleveland is [that] in Cleveland, they don't take losses as hard. When you're the chaser, the pursuer, and you stumble, you trip up, and you lose, you take those defeats very hard because they're curtailing your quest to overtake the big guy, the David-Goliath thing. Where in Cleveland, they use losses as learning experiences. They weren't broken up about losing last night to the Celtics ... I think the Cavs are the prohibitive favorites simply because, now they have Isaiah Thomas, they have the best player in the world.
"I do think he had a legitimate gripe in terms of his issues with Danny Ainge."

Gary Washburn
On the Celtics bench stepping up
Chris Gasper: Who would've thought that in this game, Terry Rozier would end up outscoring LeBron James? Terry Rozier had 20 points in this game, LeBron had 19. I think Terry Rozier is really a key guy for the Celtics ... They're a different team when Terry Rozier is giving them consistent offense off the bench because that is the biggest weakness, to me, of the Celtics. I feel like they are a rotation scorer short, and that weakness is not as damaging to them if Terry Rozier is going to play like this.
Gary Washburn: With Terry and Marcus Smart—let's throw him in there, he had 15 points—if they're hitting shots, if they're hitting those threes, they're a very effective team ... If you're the Celtics, you hope that Terry and Marcus can continue this, especially Terry. Do you rely on that, though, for another 41 games? That's tough. That's asking a lot because Terry has to establish more consistently. So, like you said, I think they are a rotation player short.
Chris Gasper: I thought, as you put it correctly Gary, the bench won that game for them. They got 48 points from the bench. In the first half, they got 30 points off the bench, which is significant ... When you have that kind of depth it just makes a difference. And what's funny is that was the Celtics' calling card the last couple of seasons ... They don't have the depth [this season] that Brad Stevens is used to having and they have to establish that somehow, whether it's Hayward coming back, making a move with that disabled player exception, or someone like Rozier becoming a more consistent scorer.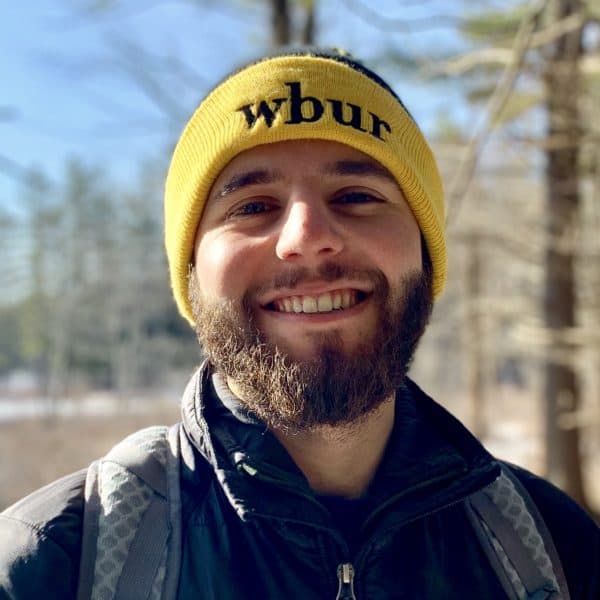 Josh Swartz Producer, Podcasts & New Programs
Josh is a producer for podcasts and new programs at WBUR.