Titans Reporter On Why The Patriots Are 'Cheaters'
35:30
Play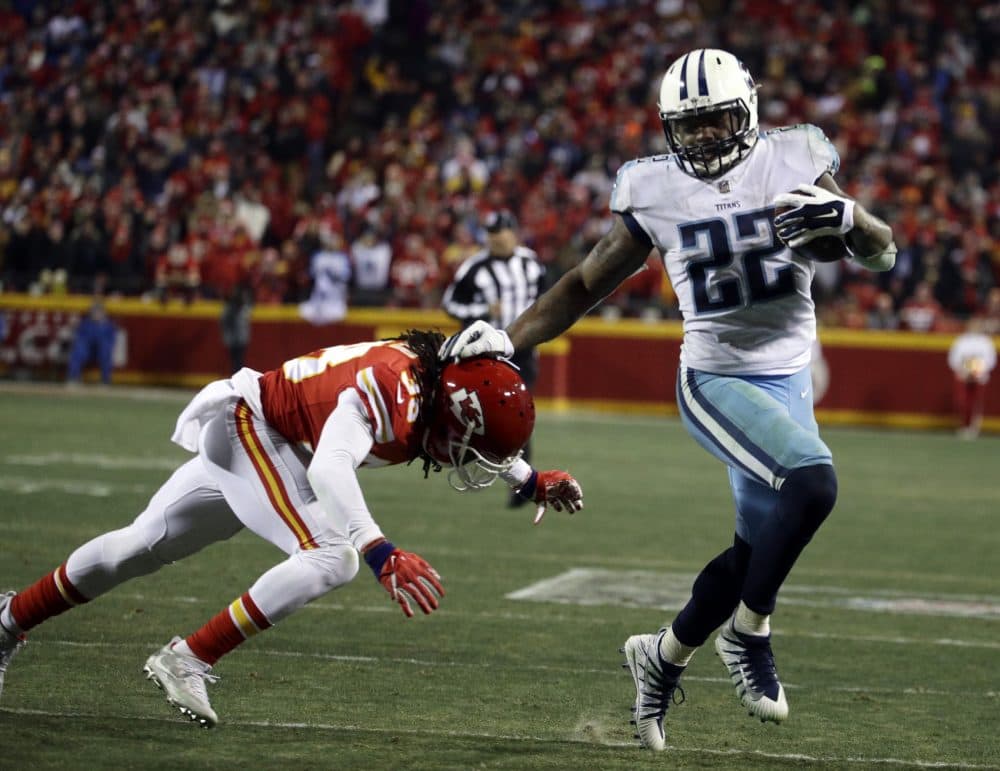 Today on Season Ticket, Chris Gasper (@CGasper) welcomes Tennessee Titans reporter Joe Rexrode to defend his controversial column calling the Patriots "confirmed cheaters."
Then, they discuss whether the Titans can outperform expectations in their divisional round matchup against the Patriots, touch on quarterback Marcus Mariota's recent resurgence, and debate whether Patriots offensive coordinator Josh McDaniels will be the next head coach of the Titans.
Guest
Interview Highlights
On his column calling the Patriots "cheaters"
Joe Rexrode: Isn't this like an annual thing? ... I just thought I was like fulfilling pro football writers guidelines?
Chris Gasper: Maybe there's some truth to that, but I'm sure you've learned here, Joe, that Patriots fans can be a sensitive bunch. So, I wanted to ask you about this column ... Any time you're using the word cheater I think that's probably what's going to stand out to people. So, what motivated you to write this column?
Joe Rexrode: Honestly, I just thought it would be fun. And I'm not going to say I thought it would be fun to poke a fanbase, although sometimes that's fun—although my Twitter mentions right now are not necessarily that fun. Look, "cheater," you're right, that word comes heavy. But, to me, if you've ever taken a supplement, you're a cheater. If you ever put too much stick'um on your gloves in the 70s, you're a cheater. It's a heavy term and I think the point of this is that it doesn't have to be one thing or the other. I think everyone who hates the Patriots thinks, "Well, those guys are just cheaters and all those Super Bowls are bunk." That's ridiculous. When they go in the Hall of Fame, this will not even warrant a mention. But, on the other hand, we know about Spygate. And you can say it's as trivial as you want, what was actually demonstrated there was not much ... but it did happen. As far as Brady that's a little more hazy, obviously. The whole Deflategate thing was a disaster from an NFL perspective. But, there is circumstantial evidence there. I mean, the cell phone, the conversations, all of that stuff, to me, makes it makes it look like something happened there in terms of intent.
Chris Gasper: I think if you're successful, people are looking to do something to knock you down a peg. Obviously, the Patriots have the five Super Bowls. Spygate is well documented. Bill Belichick broke the rule there. I think what the debate is is whether that had any impact or effect on any games and whether it has any impact or effect on the Patriots success. And you said that you don't think it will warrant a mention when these guys—Bill Belichick and Tom Brady—go into the Hall of Fame. So, why did you feel like it warranted a mention for the column?
Joe Rexrode: I'm not saying they succeeded because of [Spygate and Deflategate]. But, if there was intent then that still means something. It's not irrelevant. I mean, I really looked at this as having fun. And yes, using the word cheater is going to raise eyebrows and it's strong but, by the definition of that word, I stand by it.
"Using the word cheater is going to raise eyebrows and it's strong but, by the definition of that word, I stand by it."

Joe Rexrode
On why the Titans could make this game closer than most predict
Chris Gasper: Let's be honest, I don't think Patriots fans or media observers like myself know a ton about the Tennessee Titans and I think people are a little surprised that they are the Patriots' first playoff opponent. So, I'm just going to cut to the chase: why do the Titans have a chance in this game?
Joe Rexrode: You look at the intangibles and the fact that the entire world thinks that, not only they'll lose, but that they needn't show up Saturday night and I do think that works in a team's favor. A lot of athletes try to find bulletin board stuff and use that, some don't care about it, but this week it's in their face. And I think they can win because they are a talented team ... They finally found something—maybe it was just against Kansas City and maybe it's fleeting—but I've had the sense all year that this offense just needed a breakthrough and they finally had it. I think they can do some things against the Patriots defense. I don't know what they can do against the Patriots offense, they're going to have to win this game with their offense, but I think they can give the Patriots more trouble than some people think.
On why Tennessee quarterback Marcus Mariota could present a problem for the Patriots defense
Chris Gasper: The Patriots are a very disciplined defense and they sort of play it by the book, but one thing that can bother them is a quarterback who can throw out the book and just start running around and making playground plays. I would think that that would be something that Mariota would be looking to do.
Joe Rexrode: With Mariota, you have to remember he's had a hamstring [injury], he's had a shoulder [injury] and he's had an ankle [injury] this year. Nothing super serious with any of them, but nagging and clearly affecting him and affecting play calling and affecting his decision to often throw it away or take a sack when usually you would see him busting out of the pocket and making a play ... [In Week 17], they had to beat Jacksonville and he went back to his game. He had four first down pickups in the fourth quarter with his legs, including the last one to seal the game with a stiff-arm of Barry Church ... And then last week, he was absolutely a nightmare for the Chiefs; he looked like that guy again so, yeah, I think you will see it [this week].
"I think they can give the Patriots more trouble than some people think."

Joe Rexrode
On ex-Patriot Logan Ryan making his return to New England as a member of the Titans
Joe Rexrode: Early on, maybe there was a little bit of disappointment, but he's played well. You think there'd be some picks [on his stat sheet], but he's had some really good games, he's made a couple plays. He's just a solid all-around player and he's great in the locker room.
Chris Gasper: How much are [the Titans] pumping Logan Ryan for info on the Patriots and maybe some tells about Brady and that offense, which is the best in the league? ... And do you put any stock into that? Or do you just think every week in the NFL there are guys that are facing a team or coach they've once played for and that stuff's overblown?
Joe Rexrode: I'd probably learn towards overblown a little bit ... [Tennessee head coach] Mike Mularkey said the other day that they had a cup of coffee, just sat down and went through personnel, so I mean, maybe there's a little benefit—a thing here or there because he was just there last year. Again, I feel like these guys have a cut up on every player on everything he's ever done. They all know what people are doing and tendencies and breaking their own tendencies and I just think, ultimately, you gotta react fast out there and play so I don't think it makes much of a difference.
On Titans head coach Mike Mularkey's and how Patriots offensive coordinator Josh McDaniels may factor into the Titans' future plans
Chris Gasper: There's been a lot of discussion here down the stretch about [Mularkey's] job security. The Titans had to win that regular season finale against the Jaguars to get into the playoffs, they had lost three games before that. There were reports before that game that if he lost that game he was out. There were reports that he was out if they lost the playoff game to the Chiefs, and then they had the comeback ... So, is he coaching for his job once again on Saturday?
Joe Rexrode: I don't think so. I think he's made himself safe ... I mean, I asked Mularkey after the game, "Did you feel safe going into this game?" He gave a very biting quote: he said, "No, no one gave me the support to make me feel safe." So, I assume the worst, that's a pretty damning statement ... [NFL Network reporter] Ian Rapoport has been strongest in reporting not only that he was coaching for his job, but also that the Titans are gearing up to make a run at Josh McDaniels ... I feel like it would be hard to fire Mularkey when you talk about 5-27 in the two years before he was full-time head coach and you talk about 19-14 and your first playoff win in 14 years. When you look at that it's like, how could you?
Chris Gasper: The most valuable asset the Titans have right now is Marcus Mariota and if you can have somebody like Josh McDaniels, who once got the most out of Kyle Orton in Denver, somebody like that who is known a little bit as a quarterback whisperer ... that's his reputation in the league, I think [Tennessee] would be the best fit for Josh McDaniels. That would be unfortunate for Mike Mularkey, but looking at it from an outsider's perspective, I see a real match between McDaniels and the Titans. I think they would be a great fit and they sort of need each other. Josh needs to go to a place where the quarterback is in place. The Titans need a coach who can take their quarterback and make him elite, try and elevate him to that Brady, [Drew] Brees, [Aaron] Rodgers level.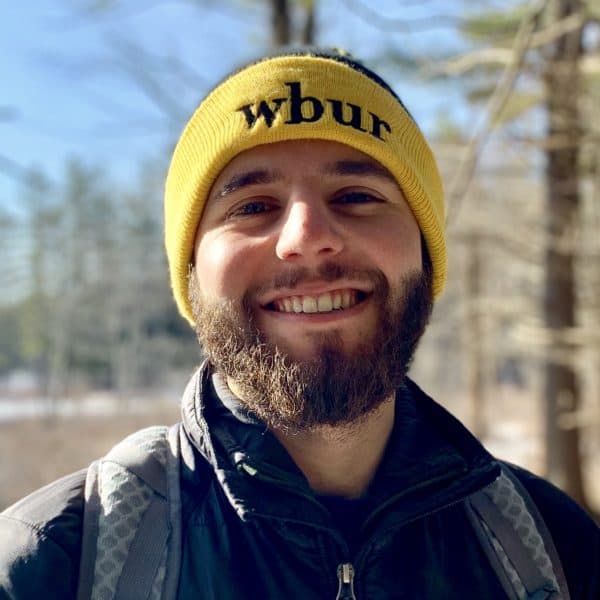 Josh Swartz Producer, Podcasts & New Programs
Josh is a producer for podcasts and new programs at WBUR.