Peter King Talks NFL Playoffs And Belichick's Legacy
Resume
Today on Season Ticket, Chris Gasper (@cgasper) welcomes sportswriter Peter King ahead of conference championship weekend in the NFL. They preview both the AFC and NFC championship games, discuss the reported turmoil within the Patriots organization, and take a look at the many Bill Belichick understudies involved in this year's coaching carousel.
Guest
Interview Highlights
On whether the Jaguars have a chance to beat the Patriots
Peter King: I give them a chance, no question. I think they're basically a mystery team in these playoffs and, as I watch them, Leonard Fournette is the big X-factor in this game ... I think he's the kind of guy Bill Belichick is going to focus on and say, "We're not going to let this guy beat us."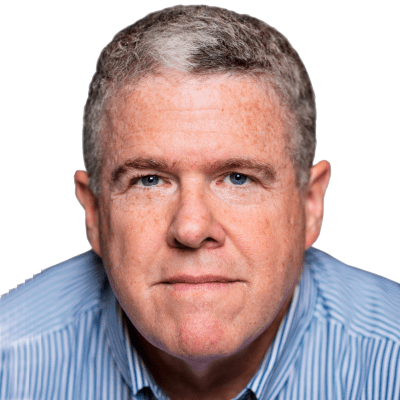 On whether Jaguars quarterback Blake Bortles can beat the Patriots
Chris Gasper: When you look at Blake Bortles, he has had to deal with a lot of critiques, criticisms and slights this year yet he has guided his team to the AFC Championship game. Does he have enough to go into Gillette Stadium and beat the Patriots when Bill Belichick and that Patriots defense are basically daring him to do it?
Peter King: I can't see it. I'm not saying they won't win the game, but I can't see Blake Bortles being the key factor in the game. It's hard to have a lot of trust for him ... I don't trust him to make positive plays but he hasn't been making a lot of negative plays either ... The Jaguars are going to try to rely on their defense and their running game to win and it's been, often this year, a good formula for them.
"I give them a chance, no question."

Peter King, on the Jaguars facing the Patriots
On the Seth Wickersham story and turmoil inside the Patriots organization
Chris Gasper: When you look at that story and what's going on there, what do you think is really happening happening in Foxboro?
Peter King: I hate to say it, but I wish I knew ... Over the years, when I talked to people [in Foxboro] I have not heard about discord ... So, let's say that there is something there. I think my first reaction is that I'm amazed this has lasted 18 years for a lot of different reasons. It's hard for everybody to exist at the top level of their profession for 18 years ... It's hard for a generation to stay great and that's going to be the legacy of the Patriots ... the greatest combination of owner/coach/quarterback in NFL history. It's remarkable.
On the possibility of Bill Belichick leaving to coach the New York Giants
Chris Gasper: There were some rumors coming out of New York saying the Giants had interest in him for that head coaching job. You covered Bill when he was with the Giants with Bill Parcells. Do you think he would ever leave the Patriots and go to the Giants? He's 65 years old, this might be his last shot at that job.
Peter King: I don't think so, it's just probably not in the cards in this particular iteration [of the Giants] ... They're not set up to be a Bill Belichick organization right now. [New Giants general manager] Dave Gettlemen has made it clear, in the interviews with the people he's done, that he is the voice on personnel. I don't know how that would fit with Bill Belichick—he's been the voice on personnel for 18 years so I doubt that that's a possibility.
On former Patriots coaches dominating this year's coaching carousel
Peter King: This season of coaching searches is one of the greatest examples of the legacy of Bill Belichick and what the Patriots have done ... In Detroit, the search is being done by Belichick disciple Bob Quinn, who is going to hire the Belichick defensive coordinator Matt Patricia ... In New York, the search is being run being run by Dave Gettlemen, not a Belichick disciple but a Boston guy, and they interviewed both Matt Patricia and Josh McDaniels ... In Indianapolis, the nominee and coach-in-waiting is Josh McDaniels, who learned at the right hand of Bill Belichick and coached Tom Brady ... In Houston, where there was some doubt, the power struggle was won by a former Belichick coach Bill O'Brien.
"This season of coaching searches is one of the greatest examples of the legacy of Bill Belichick"

Peter King
On the Pittsburgh Steelers and their coaching situation
Chris Gasper: The Steelers are one of the worst situational football teams I've ever seen. That being said, Tomlin has an outstanding record in his 11 seasons as Steelers coach. Is there any way [Steelers owner Art] Rooney would move on from Mike Tomlin?
Peter King: I don't see it. I haven't talked to Art Rooney so I don't know factually what they're going to do, but all you have to do is look at the Steelers history: three coaches in 49 years ... There will be some partners who say [they want Tomlin out] and Art Rooney, I guarantee, will say, "Thanks for your input. This coach has won 48 games in the last four years. The only team that's won more is the New England Patriots. And, thank you very much, we're going to work on getting better. Let us go about our job" ... To me, [the loss against New England] reeked of unpreparedness. [Offensive coordinator] Todd Haley was really not prepared for that situation and, if I were to guess right now, Todd Haley's getting fired and there's going to an emphasis on being more organized on offense and probably a more disciplined team all together.
On why the Vikings are catching a break in the NFC title game
Peter King: It's supposed to be a pretty nice day [in Philadelphia], in the 40s without precipitation. So that's very, very lucky for the Vikings—they're a dome team, they're used to playing in warm weather. The way the winter has been in the Northeast, they're getting a gigantic favor in a game that's going to be played above freezing and probably without weather being a great factor.
The Steelers are one of the worst situational football teams I've ever seen."

Chris Gasper
On whether a peculiar NFL season is the new normal
Chris Gasper: When you look at the NFL final four, do you see a trend or is this just an anomaly in terms of defenses? I always talk about it being a quarterback league, but it's really just Tom Brady in terms of established quarterbacks. And then, defensively, all of the teams are top-5 in scoring defense, including the Patriots who are fifth ... Is this just a one-year outlier or do we see a trend here where we need to shift our focus from just who the elite quarterbacks are?
Peter King: Total absolute outlier. We're two plays away from this being Tom Brady, Matt Ryan, Drew Brees and Blake Bortles. And how hard is it to imagine that, despite how poorly Pittsburgh played on defense, Ben Roethlisberger was in this game? I mean, they put up 42 points.