Butler Benching Mystery Grows While Tumultuous Patriots Offseason Has Already Begun
Play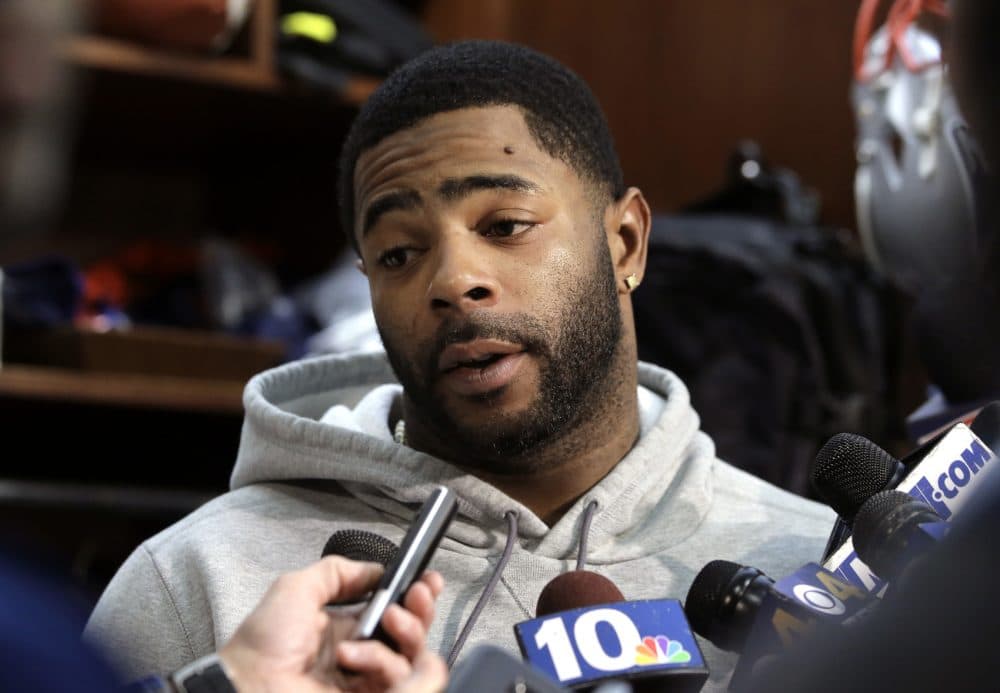 Story continues below
Subscribe to the podcast
Today on Season Ticket, guest hosts Joe Sullivan (@GlobeSullivan) and Scott Thurston (@GlobeThurston) are joined by Nora Princiotti to discuss the mystery swirling around Patriots cornerback Malcolm Butler not playing any defensive snaps in Super Bowl LII. Then, they talk about replacing coordinators Matt Patricia and Josh McDaniels and the future for Rob Gronkowski.
Guest
Interview Highlights
On the Malcolm Butler mystery
Nora Princiotti: It sounds like there was a little bit of a disciplinary problem but nothing extreme. We haven't heard about anything beyond maybe a missed curfew or something to that extent. Still, everything we know paints a picture that this was really weird. A four-quarter benching in the Super Bowl is just bizarre if a guy misses a curfew or has a rough week of practice.
Scott Thurston: If this is true, this is the most bizarre thing I've ever heard of with Belichick ... Something's going on. Just the way the game was headed: obviously [Eric] Rowe wasn't cutting it; Johnson Bademosi wasn't cutting it; Jordan Richards hasn't made a play in three years. So something's going on with this organization and with Bill if it wasn't disciplinary.
Nora Princiotti: I have a hard time envisioning that there was anything that Malcolm could have done over the course of a week of practice. How bad could he have been that a guy that played 97% of defensive snaps would all of a sudden not play on defense? There absolutely has to be something more.
"Malcolm Butler played one snap on special teams in his last game as a Patriot."

Nora Princiotti
On if free agent Malcolm Butler will return to the Patriots
Nora Princiotti: He's not gonna be back, there's just no way. Malcolm Butler played one snap on special teams in his last game as a Patriot.
Scott Thurston: I agree, totally — he's not going to be back. But now, you wonder how much money he may have cost himself by getting benched in the Super Bowl. It doesn't get much worse than that. He was looking for Stephon Gilmore-type money, five years $65 million.
Joe Sullivan: So, this is going to cost him a lot of money in addition to having to sit on the sidelines and watch his team lose the Super Bowl. That's a pretty rotten day, huh?
On the difference Butler could have made if he was on the field
Joe Sullivan: Anything could affect the outcome of the game. I don't think the absence of one player really loses the game for the Patriots.
Scott Thurston: In this instance, I totally disagree with that only because the Eagles were 10-of-16 on third down. All you had to do, really, was make one stop. One or two of those key third down stops. And Butler — he's had an up-and-down season obviously — is a sure tackler. We know that. I haven't seen the Patriots secondary miss so many tackles in a game as they did in this Super Bowl. It's like they were playing in week one or two again. You make one stop, the game turns and I think he would have been able to do that.
On hiring Matt Patricia's replacement as Defensive Coordinator
Scott Thurston: They'll look now to possibly promote from within: Brian Flores, the linebackers coach. Or you see a report that they're interested in Belichick's old crony, Greg Schiano from Rutgers ... Were Belichick to turn to Schiano and overlook Flores, how would that play out?
Nora Princiotti: I don't think well. I think one of the things that players and other coaches within the Patriots respect about Flores is that he's put in his time ... I just think that if you go outside to one of Belichick's best buddies as opposed to a guy who's really put in his time within the organization, has the respect of players, has the respect of colleagues, it's a bad morale play. What does that say to the other assistant coaches? And it seems like they could use a good morale play in that building right now ... I think it would go a long way for them, right now in terms of how much tension there is inside the building, to reward someone who's done a good job for them and worked really hard for a long time.
"A four-quarter benching in the Super Bowl is just bizarre if a guy misses a curfew or has a rough week of practice."

Nora Princiotti
On whether Belichick will return
Scott Thurston: When you look at all the change and turnover and the tumultuous offseason, does [Belichick] himself look at it and say, "Is it worth it for me to do this again?"
Joe Sullivan: He could leave at any time. There's no reason to stay in terms of his age, his finances. If he really wanted to stop coaching and just be some sort of consultant — a dream retirement type of situation — he could have whatever he wanted ... [But] Belichick, as usual, won't answer a direct question about him staying.
Scott Thurston: It would have been very easy for him, yesterday, just to say, "We talked about this, absolutely I'm back next year."
On Gronkowski
Joe Sullivan: The idea that [Gronkowski] would even talk about retirement — I found it stunning.
Nora Princiotti: He does things on the football field that seem impossible to do all the time. He put the fear that he could have done it again (on the Hail Mary attempt in the Super Bowl) in those Philly fans in the stadium. That came out of nowhere as far as I'm concerned. That said, his family is really involved in his health and who knows how they feel. Gronk's financially doing just fine and he's always said he's never spent a penny of his salary money from football. So he'd be in good shape if he wanted to retire.