The Remembrance Project: Terry Savage
03:36
Play
This article is more than 5 years old.
Friends of Terry Savage — and she had many — didn't know the name of the medical condition she was born with. As a child, she needed cardiac surgeries; as an adult, a brain shunt, and she often fell down. They didn't know the name of her psychiatric condition, either — maybe Asperger's, maybe ADHD. They did know she was delightful and difficult, uncomfortably forthcoming and always brave-hearted.
Terry's friend Gabriella Stelmack met her at the Bread of Life food pantry, where Terry volunteered.
"If you're a person that goes by outside appearances, you could dismiss her, and many people did, because when she spoke, sometimes she could act as if she was a 12 year-old," Gabriella recalls.
The oddness was unintentional. It was also unignorable.
"So Terry had recently had her surgery. In comes this brand new person into the office: 'Hi, I'm Mike and I'm here to volunteer.' And Terry pipes up and says, 'Oh hi, I'm Terry. I just got done with brain surgery!' I turned around looked at her. I'm like, 'Terry, what a shot across the bow. The guy just came in!'" Gabriella remembers.
"Too much information!" Terry's friend, Ainsley Donaldson, laughs.
 Responses could hurt.
"I remember one time, a homeless person at a bus stop in Malden had called her a 'retard.' Terry was very angry and very devastated," Gabriella recalls.
Yet, Terry lived life cheerfully forward. There was her reading group, and her singing chorale, and the tricycle she rode through the streets of Melrose.
"What was so amazing about Terry," Gabriella recalls, "is that with all of her so-called disabilities, socially and physically, she did more than a lot of people. I mean, every time you turned around it was like 'Oh, I'm in a bowling league. Oh, and then I'm going to the bowling banquet. And I'm gonna be at the senior center because they're having a luncheon. Do you want to meet me there?'"
"And I'm going on a cruise. By myself," Ainsley pipes in.
"'I'm going on a cruise, by myself.' Yes, that was Terry," Gabriella reminisces.
When she was 60, after a decade of dogged study, Terry graduated from Bunker Hill Community College. The Bermuda cruise a year afterwards was a gift to herself. Several days before leaving, she fell on a Melrose street. She fell again on the ship, and died 10 days later.
Friends took up a collection to bring her body back from Bermuda for the funeral and burial. There might not have been certainty about her diagnoses, but there was never any doubt about what she meant to them.
"I realized that I got it backwards," Ainsley recalls. "I thought that I was doing her a favor by being her friend — and in fact, she was doing me a huge favor by being my friend. And that's what I miss."
Terry Savage died last July at the age of 61.
---
Did you know Terry Savage? Share your memories in the comments section.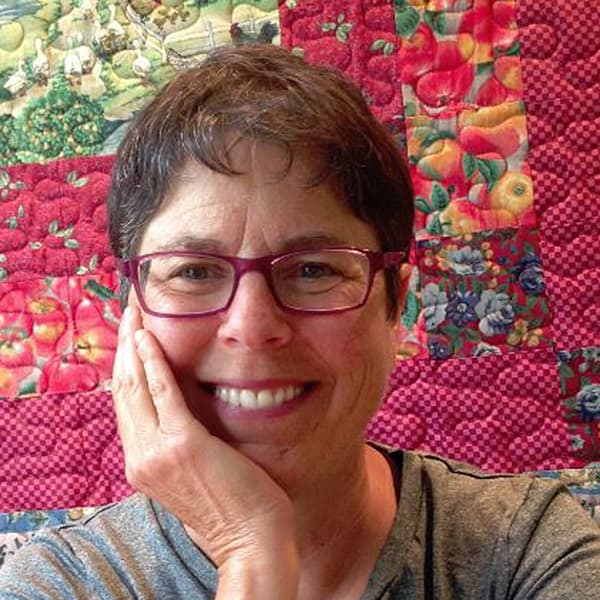 Elissa Ely Creator of WBUR's The Remembrance Project
Elissa Ely is a community psychiatrist in Massachusetts and the creator of WBUR's The Remembrance Project.
---

The Remembrance Project

---

WBUR