Travis Reitano Shared His Love Of Skateboard And Life
Resume
Travis Reitano was a patient master of the "blunt stall kickflip out," and the "switch front sideflip." He had what his sister Brooke Johnson called, "the balance gene." From the age of 4, it expressed itself every weekend in a small Methuen skateboard park. Emergency rooms knew him well.
"His ankles, I think, permanently looked messed up," Brooke remembered, "and he dislocated his shoulder a bunch of times. I do remember a story my dad telling me, probably the first time he dislocated his shoulder, where they were in the emergency room just kinda waiting, waiting, waiting, and these three large medical professionals were just like tackling my brother, trying to get his shoulder in place and when it finally went in place, he looked at them and said, 'I LOVE YOU!' "
Along with skateboarding, Travis loved kids. He loved teaching them to "shred," running competitions, overseeing parties. He wanted them to love what he loved.
"It was effortless for him," Brooke added, "or it seemed that way, at least, the way he would carry himself or do a trick, I mean, it seemed like no big deal. Honestly, it hasn't been until after his passing that more and more people that are in that skate community just keep remarking on his abilities. And I've taken a step back and remarked, 'oh, right, it is kinda supernatural, the ease at which he could just do a trick.' "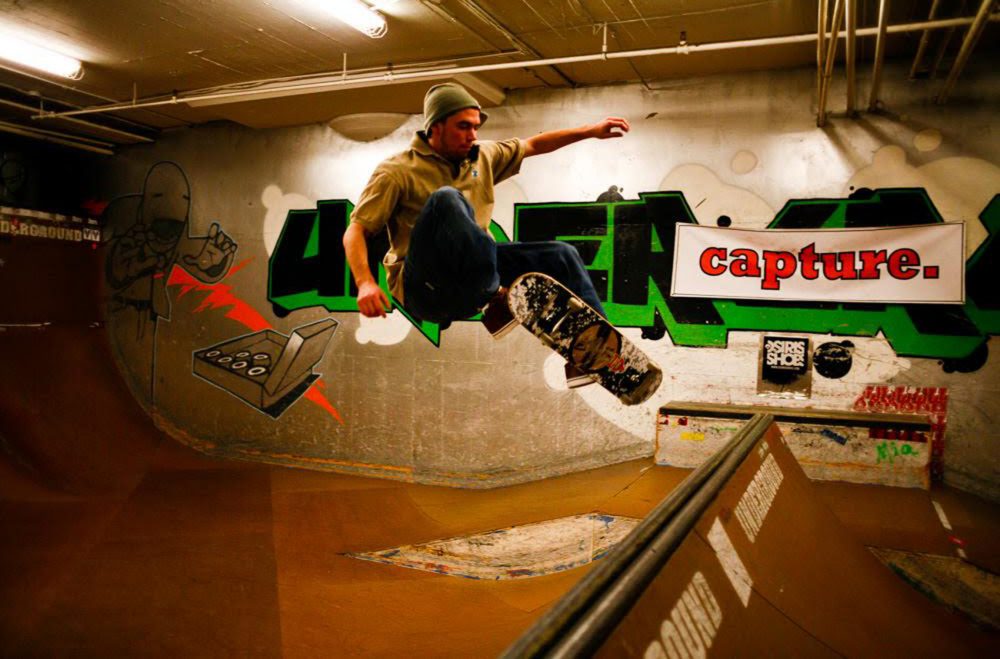 Seven years ago, the skateboard community drew him West to Portland, Oregon, where he co-founded a board company, worked with the local parks and recreation department and found two more loves: his partner, and their daughter, Nahli.
Last spring, feeling fatigued, he joked that at 32, he was aging. In April, he was diagnosed with an inoperable leiomyosarcoma. The prognosis was brutal.
"We were driving in the car, and a song came on the radio, 'Father and Son.' And I looked at him and he started to tear up. So then I tried to keep it light with some humor, thinking, 'what would he do?', so I made a really bad joke and said, 'well, at least at this point you can focus on living like you're dying.' And he just looked at me with this smile. He just said, 'Brooke, I always have.' "
Travis decided against chemotherapy, in favor of raw foods, acupuncture and what his partner described on their blog as "hot tubs and strip clubs." Always, there was community around him.
"My brother," Brooke said, "he sought joy throughout his whole life, and I think even in these dark moments he was still trying to seek joy, and the people around him knew that and tried to bring joy to him."
Oregon offers Death with Dignity. On his last day, after visiting a haven with family, watching "Game of Thrones" and managing a bit of watermelon, he made a decision. Brooke was there.
"Probably around 3 o'clock, or close to when rush hour was just about to start, he said he wanted to go to the toy store and get Nahli a Slip 'n' Slide. It was a struggle for him at that point to just get off the couch, but we said, 'OK, this is what he wants to do.' "
The family assembled it. His daughter slipped and slid.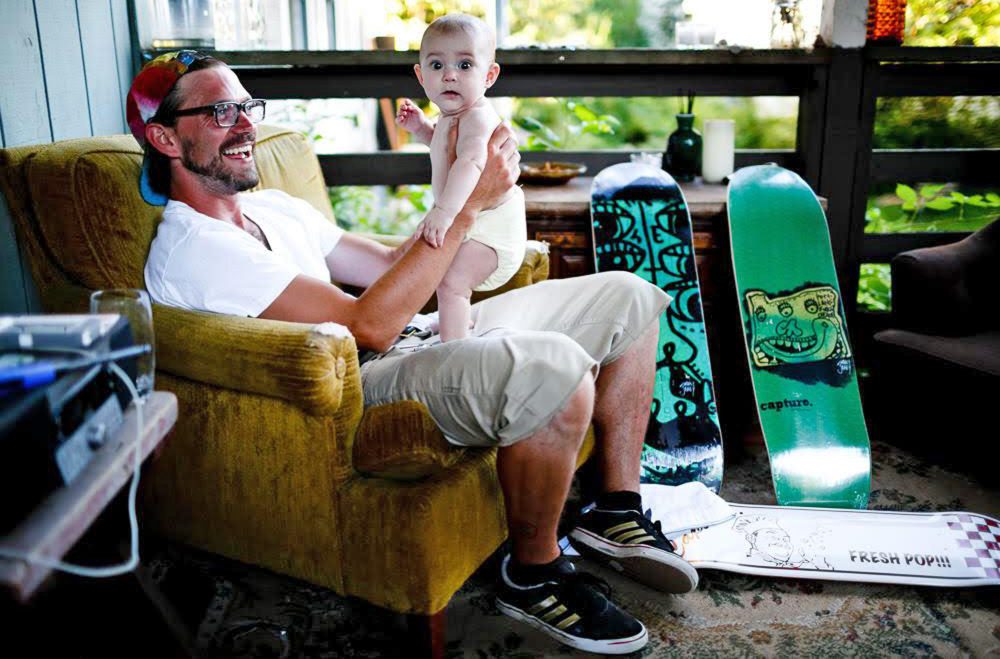 "It must have been a mixed feeling of just pure love and sadness," Brooke said, "but he, I think, wanted to see pure joy in her one last time. "
Travis' family has been collecting letters: from relatives, parents of friends, the person at the front desk where he worked. His daughter (who isn't three yet), will read them someday. She has his skateboard already.
Travis Reitano died in June, 11 weeks after his diagnosis. He left dozens of skateboard decks, which his family may eventually combine into a piece of art.
To nominate someone for remembrance, please email remember@wbur.org. 
This segment aired on November 30, 2016.