Bobby Dolan, A Feisty Advocate, Was Wrongly Kept In A State Hospital
Play
This article is more than 5 years old.
The early facts of Bobby Dolan were the facts of a sad life: born mostly blind and with seizures; alcoholic and abusing father; sent (incorrectly) to a state institution for the mentally retarded when he was only 12.
Retelling his story for the Massachusetts Association for the Blind (MAB), Bobby described his 38 institutionalized years.
"Somebody suggested to my mother that they put me in Monson State to see if they could cure me," he explained. "Monson State was murder. Oh Christ! They were going on like mad men over there. Yelling, screaming and hitting each other."
The hospital was severely understaffed, and Bobby actually took care of a few wards, shaving and bathing other patients. It was a grave misuse of him — and yet, it was also a source of self-esteem. In Bobby's mind, he kind of ran the place.
Deinstitutionalization freed him in 1974, when he was close to 50. Four dismal decades in the state hospital were followed by four liberated decades in MAB group homes. His roommates had been deinstitutionalized, too, and while some needed to learn their own names or how to brush their teeth, Bobby was flush with competence.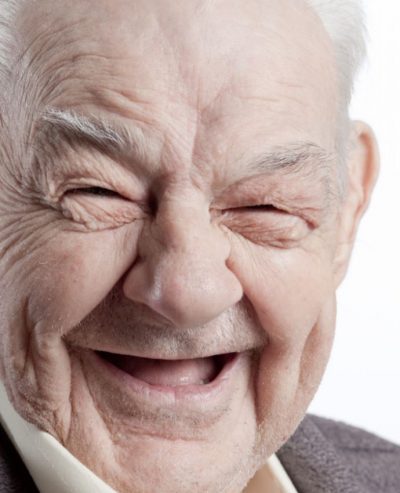 Barbara Salisbury, the CEO of MAB, understood his effective charm.
"He had power and influence in his circle and was looked up to — he was the ringleader!" she recalled. "And he got his way! And he got results in a bureaucracy where it was really tough to get results."
His feisty activism was on behalf of himself and others. When Bobby was working in a sheltered workshop and decided he had the right to retire, he lobbied for others to retire, too. Because he loved animals, he lobbied management for a house dog — and got one. If staff in the group home was inattentive to others, they heard from him. The rights of all kept him busy.
Then, there was Theresa. He'd first met her in Monson State, and they were inseparable for decades.
"He and Theresa would travel independently," Barbara said. "They first lived in the building next door, and he would spend a lot of time taking Theresa to the Busy Bee on Beacon Street, which is a fabulous place. His big thing was taking her out to eat, y'know. He would take her to the KFC in different towns. He thought that was the height of a great evening out."
It was leadership and love.
"The thing that I was most amazed about Bobby was that when I asked him if there was anything he would change about his life, he said, 'Not a thing, not a thing,' " remembered Barbara. "For his 90th birthday, he had a fabulous birthday party at the house, and everybody came, y'know, and he had these fabulous flashing glasses with guitars on the top. He was having an absolute wonderful time."
He had changed the sad facts, and he had thrived.
To nominate someone for remembrance, please email remember@wbur.org.
This segment aired on September 13, 2017.