30 Years After Killing A Classmate With A Bat, Rod Matthews Asks For Parole
03:27
Play
This article is more than 5 years old.
The state's first juvenile to be tried as an adult for murder is asking for parole, 30 years later.
In an emotional hearing on Tuesday, attended by the family of the victim Shaun Ouillette, inmate Rod Matthews argued he is not the same person he was at 14 when he killed his classmate with a baseball bat.
Gone is the hair that was once red. Gone is the hair itself of the bald-topped 43-year-old who struggled to explain what he did and why, when he lured his classmate to a fort in the woods of Canton in 1986.
"As sick as it sounds I wanted to prove that I could murder him," Matthews said during the hearing, sobbing loudly.
He was 14, he said, when he had thoughts of killing people with a baseball bat and a knife. At his trial in 1988, two friends testified that Matthews said beforehand he wanted to know what it was like to kill someone.
Ouillette, a new freshman, slightly overweight and awkward, made a fitting target. He wouldn't be missed, Matthews recalled thinking at the time.
"Maybe I can explain to you my opinion why Rod Matthews killed Shaun," said Jeanne Quinn, Ouillette's mother.
She cut through all the reasons enumerated by Matthews, and listed in therapist reports.
"He killed him because he didn't like him," she said. "That's why he killed him. Sometimes kids do things like that."
Matthews expressed his remorse. "My stomach turns in anguish, knowing I took a person's life," he told the Parole Board.
"Today I am a 43-year-old mature adult. I understand why I murdered Sean. I know I will never hurt anyone again," Matthews said.
Quinn says if the Parole Board lets Matthews go, he will kill again. But his lawyer says Matthews has a nearly perfect record in 30 years of prison with not a single incidence of violence.
The board chair pressed Matthews for a reason why he had committed this murder and expressed dissatisfaction with Matthews' answers.
Criminologist James Fox of Northeastern University testified for the defendant.
"There's never been a satisfactory answer clearly, but that's part of the nature of juvenile murderers," Fox said. "That the motives, the reasons why kids commit murder, unlike adults, tend to be rather trivial."
The real question, suggested another board member, was whether Matthews showed a capacity for change. When the jury convicted him in 1988, it found him guilty of second degree murder, allowing him the eligibility for parole. Thirty years later, his risk assessments indicate he has a low probability of re-offending. But there is no zero probability.
Quinn spoke forcefully: "I'm here because I want to feel safe and somebody already proved to me that they can dip their hands right into my family and take one of my own for no good reason."
Typically the board decides parole applications within several weeks or months.
This segment aired on March 29, 2016.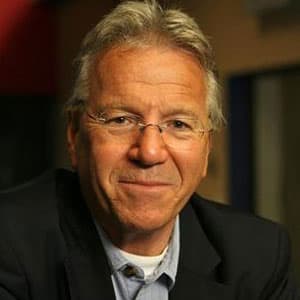 David Boeri Senior Reporter
Now retired, David Boeri was a senior reporter at WBUR.