After Being Booed Off Stage At LGBT Event, Baker Responds
03:18
Play
This article is more than 5 years old.
Gov. Charlie Baker faced some fallout on Beacon Hill Thursday, a day after he was booed off the stage while addressing an LGBT business group.
Baker paused briefly at the State House to answer reporters' questions about the address, and the reaction to it. Wednesday night's speech was cut short when those in the audience vocally shouted him down, urging him to support the bill extending protections against discrimination to transgender people in the area of public accommodations.
Thursday morning, as another group supporting a $15 an hour minimum wage loudly marched toward his office, the governor took the reaction to his speech in stride.
"Look, I think the — my job is to meet with everybody and anybody and sometimes that means I'm going to spend time in front of audiences that aren't going to agree with me on stuff," Baker told the press Thursday morning.
The governor was the keynote speaker at Boston Spirit Magazine's LGBT Executive Networking Night. He spoke of adjustments made to the state's purchasing program, which has created opportunities for LGBT-owned businesses to do business with the state. He also spoke of his support for marriage equality, and the fact he was the only Republican governor in the country to sign the amicus brief to the U.S. Supreme Court.
"And I spoke for 20 minutes all in, and obviously, in the end, that wasn't quite what folks wanted to hear and I respect that," Baker said. "I mean, it's an emotional issue and people have strong feelings about it and I respect that."
For months, the governor has carefully avoided saying whether he would sign, or veto, the transgender public accommodations bill. There are more than enough votes in the Legislature to pass the bill, but it remains unclear if there are enough votes in the House to override a veto, should Baker take that route.
Supporters of the legislation, including Grace Sterling Stowell, of the Boston Alliance of Gay, Lesbian, Bisexual, Transgender Youth, had hoped the governor would use Wednesday night's speech to signal support.
"It was frustrating and disappointing, because this was an opportunity for him to step up in leadership in a way that the business community has, the sporting event organizations have, the larger community," Stowell said. "It's like, the support is there, and he needs to help lead on this and he's not doing that."
While the governor continues to say he does not believe people should be discriminated against in Massachusetts, he's holding off comment on this particular bill.
"I'm interested in anything the Legislature sends our way, and we'll make sure to communicate effectively with people on that, if and when that were to occur," Baker said. "But generally speaking, we won't comment on pending legislation."
But one of the co-sponsors of the bill Somerville Rep. Denise Provost disagrees with the governor's assertion.
"There have been many pieces of legislation on which the governor has had a say early and often. The opiates bill was one. Certainly the charter school legislation," Provost said. "They have not been shy about weighing in on legislative matters."
The Legislature's judiciary committee has until May 2 to report out the bill, and Senate President Stan Rosenberg has indicated his chamber expects to take the matter up in mid-May.
This segment aired on April 14, 2016.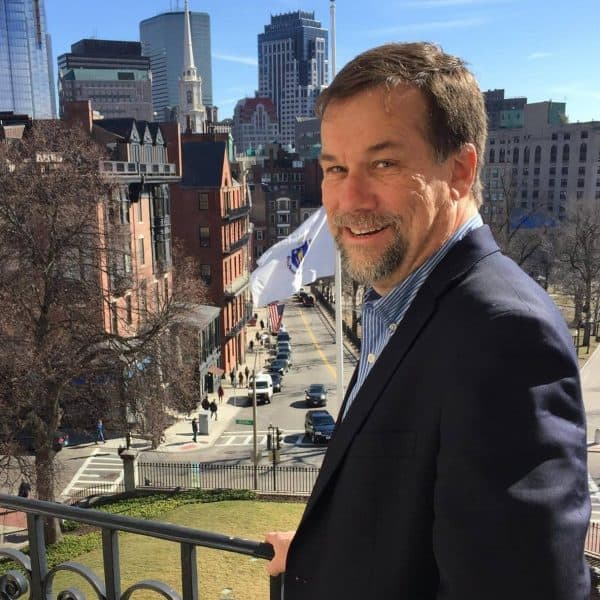 Steve Brown Senior Reporter/Anchor
Steve Brown is a veteran broadcast journalist who serves as WBUR's senior State House reporter.