As Hurricane Matthew Hits Haiti, Health Care Advocates In Mass. Prepare To Help
Resume
As the eye of Hurricane Matthew makes its way across Haiti, health care advocates in Boston are closely monitoring the situation at a hospital on the island's southern peninsula.
"As I speak right now, we've got significant winds that are blowing all the trees around," said Kevin Melanson over satellite phone from Haiti. He heads the spinal cord injury program at St. Boniface Hospital in Fond-des-Blancs.
Nine employees of the St. Boniface Haiti Foundation in Newton huddled in their conference room as Melanson spoke over a spotty connection.
"The rain continues to fall, we've been having these strong winds with gusts probably upward of 60 or 70 miles per hour since 6 o'clock this morning," he said.
St. Boniface Hospital — one of the largest in Haiti's southern peninsula — is being battered by the Category 4 hurricane. Cell phone and internet are down, but Melanson remains in close contact with the team back in Newton about developments on the ground.
"We spent five days in action boarding up the hospital, preparing supplies, stocking up on everything we'd need, because we assumed we'd be isolated for two to three days based on our remote location and the great possibility that our roads would be cut off," he said.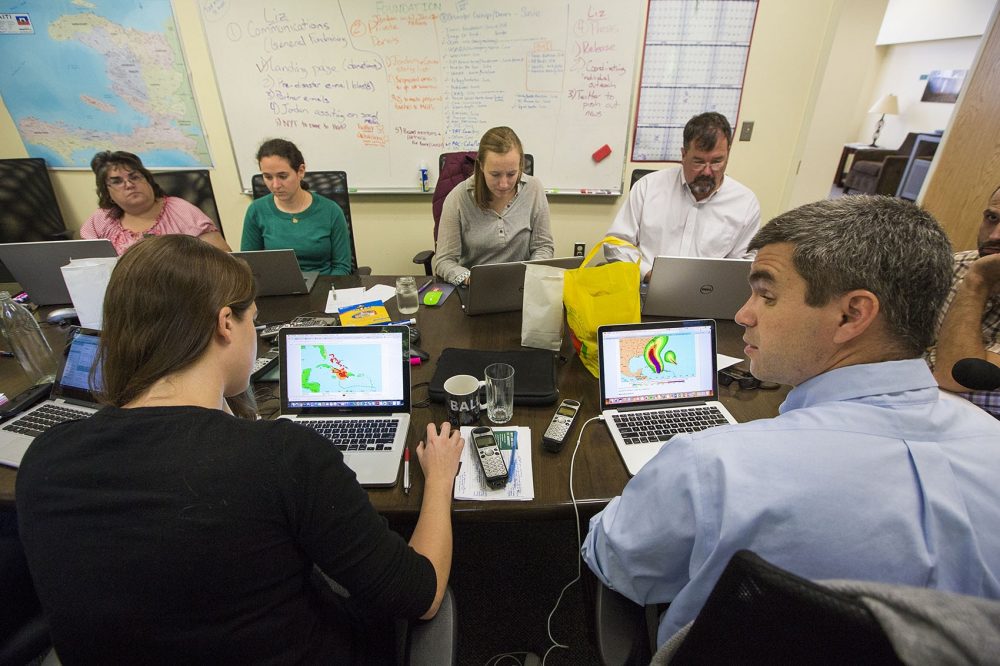 The St. Boniface group founded the hospital in Fond-des-Blancs, and most of the time the staff is busy with its operation and finances. As the storm hit on Tuesday, they were monitoring Doppler radar, organizing volunteers on the ground, tracking supply levels and processing donations.
Forecasters have warned Hurricane Matthew will devastate parts of Haiti. On Tuesday afternoon, the team learned flooding wiped out the bridge that connected St. Boniface Hospital to the capital, Port-au-Prince. They also heard reports of food shortages.
"There's going to be major loss of life, we think, and property, as well as crops people rely on for subsistence agriculture," said the foundation's head Conor Shapiro, who is overseeing the response operation in Newton. "The effects are going to be devastating."
The team is also watching the hospital's facilities. Shapiro said there's been minor flooding and damage, though they're hopeful the hospital will remain intact.
"The hard part will be that the road to get to the hospital could have major damage ... so that will need to be repaired immediately," he said.
Shapiro says he's concerned about cholera infections, which sickened hundreds of thousands of Haitians after the country's earthquake in 2010.
"The cholera outbreak was already the worst in modern times, and now when you put this kind of flooding on top of that, it will only exacerbate the problem of both cholera and any other diarrheal diseases," Shapiro said.
Shapiro said Haiti's southern peninsula is home to 2.3 million people, many of whom rely on the hospital's services. And demand could skyrocket with the hurricane.
"We are a center that has training for 15 different health centers throughout the southern peninsula," he said. "They're all in very precarious situations and may have major damage. We feel a responsibility to help them as well."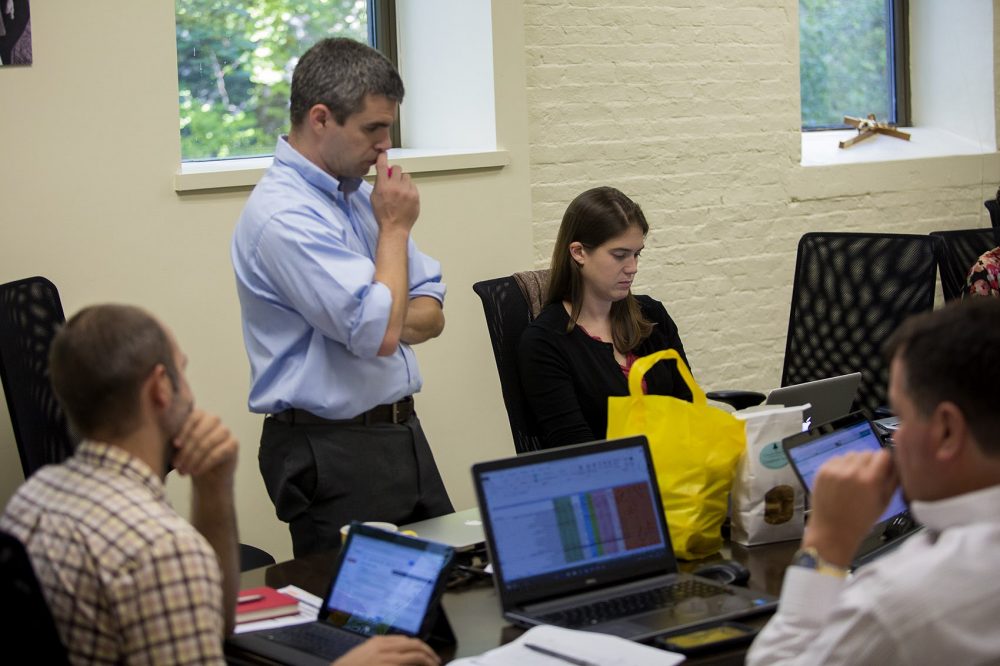 This segment aired on October 4, 2016.